The Best Calgary Night Life
October 20, 2011
By Cody Battershill
Best Late Night Food, Drinks and Night Life

Calgary Late Night Food Options
UNA Pizza and Wine (1am)
Serving some of Calgary's best pizza in a fun atmosphere until 1am.
Belgo (2am)
Offering French cuisine late night to appease any hungry tummy's.
Living Room (12am)
A cozy atmosphere with some of Calgary's most amazing food.
Earls (till late)
Numerous locations throughout the city open until late (midnight) Earls Tin Palace and Stephen Ave are the coolest late night spots
VBar (1am/2am)
Part of the Earls family VBar is a trendy lounge open late night M-Thurs 1am and F- S until 2am.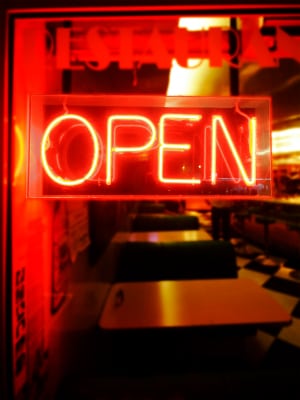 Blind Monk (2am)
The Blind Monk is open daily until 2am offering cold beers, cocktails and food. Also a great place to play big buck hunter!
Lounge Burger
The place where I go for waffle fries and Caeser drink. The kitchen is open until 10pm Mon-Thur and until Midnight otherwise.
Manies on 17th (1am)
Manies Greek cuisine is open until 1am daily. But get this! They will deliver food (and for free within a 5km radius) until 430 am!
Taste (Midnight)
Great for appetizers before or after going out
Muriettas (Sun 10pm, M-T 11pm W-TH 12am, F-S 1am)
Raw Bar (Sun-T 10pm, W-T 10:30pm, F-S 11pm)
Laurier Lounge (S-M 9:30pm, T-W 10pm)
Joey Tomatoe's (Sun-Thu 1am F-S 2am)
Oh Joey's you never fail me. Check out Eau Claire and Chinook for the best, most busiest locations
Brava (11:30pm)
Brava offers a cozy ambiance with unique dishes, the Lobster Poutine is a must try!
And of course we have the ones that will never fail us:
Peters Drive In (Sun-Sat 12am)
Who doesn't like Peter's?
Boston Pizza (Sun 1am, M-S 2am)
Another classic
A&W (various hours)
Drive Thru's Open 24 Hours
McDonalds (various hours)
Need I say more? Some Drive Thru's open 24 hours

Calgary Late Night Drinks Pubs and Cocktails
UBU
Calgary's newest Restolounge, offering Japanese cuisine and house music. Also a great place to party after dinner with great DJ's
Melrose
Melrose the restaurant/bar that started the "Red Mile" by airing all Flames games for patrons to enjoy. They also show all NFL games and have a misted patio right on 17th!
JAROBlu
JAROblu is one of my favourite places to go for wine and cocktails. They have an extensive wine list and creatively delicious cocktails. The setting is intimate and classy.
Ox and Angela
The drinks here are fantastic, creative and delicious
Yardhouse
Yardhouse is a pub located uptown and in Kensington both on the trendy stroll
Craft
CRAFT Beer Market features Calgary's largest oval bar and an endless fleet of tap handles ranging from classic lagers to local craft breweries. With a mulitude of beers on tap they are sure to have your flavor!
WURST
Calgary's only German inspired Bier Garten. They must have some of the hugest "pints" of beer I have seen in Calgary. With Bavarian inspired food, long log picnic type tables, Wurst is a great place to kick back and enjoy a tasty bevy with friends
1410/1600
1410 and 1600 World Beer Haus is a Restaurant/Lounge open nightly until 2am. Serving food until late and offering some of the Worlds most delicious draft. Try "Sir Perry's" it's a Pear Cider that tastes fantastic!
Hudsons
We have our share of German and British Style pubs , welcome to Hudsons a Canadian Tap House, where everyday is Canada Day! Its gets packed on weekend nights so make sure you get there early!
The Best Calgary Clubs and Entertainment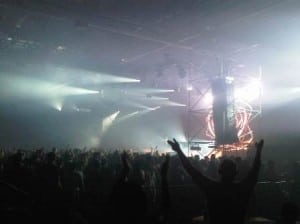 HiFi
Hifi has brought some of the biggest DJ's in the world to our awesome home town for us to enjoy. Put your dancing shoes on and get ready for an epic night
Sociale
In the heart of downtown Sociale is not only a great restaurant, it's a fun nightclub as well. With Dj's, live music Sociale is the perfect place to plan your next event.
Flames Central
Regularly hosts some of the worlds best DJ's and live music. Easily check their schedule online!
Habitat
A smaller more intimate club to get your dance party going
Speak Easy/French Maid
A Gentlemen's club (women are always welcome) with food, drinks and dancers to entertain.
Boudoir Rouge
The newest member to the French Maid Entertainment group, is swanky Boudoir Rouge.
Don't see your favourite late night hang out? Leave a comment and let us know!