20 Things to do in Calgary this May (2019)
April 24, 2019
By Cody Battershill
20 Best Activities + Events in Calgary, May 2019
Are you on the hunt for some of the best things to do in Calgary this May? Our city comes alive during the spring and summer, as warmer weather lets everyone enjoy the outdoors to the fullest.
With that in mind, here's a list of some of the most popular activities and events happening in Calgary during May of 2019. Check them out:
Calvary FC Pro Soccer Game
View this post on Instagram
Calgary has a new pro sports team to cheer for. Calvary FC is the newest addition to the Canadian Premier League (CPL) and play their first game on May 4th at Spruce Meadows in Foothills County, just a few minutes outside the southwest quadrant. Calvary FC beat Calgary Foothills FC in the final CPL preseason match, which means their first game should be a good one!
Calgary International Beerfest
View this post on Instagram
Fellow beer drinkers, you won't want to miss the Calgary International Beerfest at the BMO Centre! With hundreds of featured beers this year, attendees will get to sample beers from around the world, then vote on which one they think is best. Food samples and micro-activities will also be offered.
Day Out With Thomas
View this post on Instagram
The kids will absolutely love a day out with Thomas the Tank Engine. Take a ride on Thomas, meet the railway controller, play games, enjoy face painting, catch a tune with live music, have fun in the Imagination Station and much, much more. This event is perfect for families!
Thomas Rhett Concert
View this post on Instagram
Thomas Rhett is coming to town! With three studio albums released in 2013, 2015 and 2017, Rhett is an incredibly successful American country music singer and songwriter with some incredible hits, including Die a Happy Man, Get Me Some of That, It Goes Like This, and Craving You to name a few. If you haven't heard of Thomas Rhett, give him a go on YouTube and see if this event is for you!
The Enbridge Famous 5 Speaker Series
View this post on Instagram
The Speaker 5 Series gives the stage to incredibly successful and extraordinary women where they discuss their passion, vision, careers and the determination that drove them. This event will motivate you like no other as you hear these women talk about ethical responsibilities, the consequences of our actions and everything in between including some humour here and there, and even sad stories about loss and strife.
Fort Calgary Presents: Black & White Movie Night (May)
View this post on Instagram
Take a step back into the past at Fort Calgary for their Black & White Movie Night, featuring King Kong from 1933. Grab some snacks and perhaps a cocktail or two at this fully licensed event in the Burnswest movie theatre, now fully renovated and ready to host. Doors open at 6:15pm, so come early to reserve the best seat. The movie starts at 7:00pm.
Jurassic Quest
View this post on Instagram
If your kids enjoyed the Jurassic Park movies, then they'll love the close and upfront dinosaur experience at Jurassic Quest. This massive dinosaur-themed event is on for three days and has everything from games and crafts to rides and tours.
Stampeders Fanfest
View this post on Instagram
If you're a fan of the Stamps and want to get up close and personal with some of the players, this is your chance. Starting at 9am, enjoy free pancakes and a live band in outside McMahon Stadium in the east parking lot. When the gates open at 10am, you'll get a chance to meet Stamps players and coaches from the 2018 Grey Cup Championship team, get autographs and even pose for a photo or two. Games on the field and interactive inflatables will also be part of the festivities.
Stars On Ice
View this post on Instagram
This is your chance to see some of Canada's best figure skaters who've made our country proud at the Winter Olympic Games, Canadian Figure Skating Championships and World Figure Skating Championships. Expect to see some notable names including Eric Radford, Patrick Chan, Elvis Stojko, Kurt Browning, Kaetlyn Osmond and Meagan Duhamel.
Splash of Red Cirque Gala
View this post on Instagram
The 7th annual Splash of Red Cirque Gala at the Fairmont Palliser will be an exciting event featuring live music, drag performances, art displays and much more. There's also a silent auction featuring one-of-a-kind artwork and tickets to more thrilling experiences. Splash of Red Night Out Package costs $399 and features a stay at the Fairmont Hotel. Date Night Out package also includes a stay and two tickets for the main event.
Fort Calgary Mother's Day Brunch 2019
View this post on Instagram
If you haven't made plans for Mother's Day 2019 just yet, now's your chance. If you're looking to take your momma out for brunch, there's still lots of rooms at various restaurants across the city. Fort Calgary, for example, is hosting its own, with seatings available at 9:30am, 11:15am and 1:00pm.
Dinner Series at River Café
View this post on Instagram
River Café is one of Calgary's best restaurants with one of the best locations. Situated on Prince's Island Park, it has been closed for the past several weeks for renovations, but now will open its doors for Avenue Calgary's first Dinner Series event of 2019. The series highlights the best restaurants in the city with a unique experience master planned for each individual event.
Otafest 2019
View this post on Instagram
This three-day Japanese cultural and animation festival is one of the best of its kind in Calgary. Dress up as your favourite comic book character or super hero and head on down to the TELUS Convention Centre to play games, buy merchandise and maybe even join a cosplay community while you're at it!
YYC Vegan Week
View this post on Instagram
Hosted by VegFest Calgary, it will be the very first YYC Vegan Week to debut in the city. With 30 local restaurants on board, visitors will get a chance to enjoy specially created vegan dishes drawing inspiration from the rapidly growing plant-based global movement. River Café, Winebar Kensington, Lulu Bar, Paper St., The Coup, Clive Burger, Bridgette Bar, Blanco Cantina, Donna Mac and Café Koi are a few of the top-notch restaurants participating in the event.
Tweed Ride YYC
View this post on Instagram
Dress up in tweed and head out for a casual 10 to 15 kilometre ride around the inner city on Victoria Day. To get into the spirit of the event, you're encouraged to dress in vintage or tweed for the ride. To date, the Tweed Ride has raised more than $7,000 to support the Bicycles for Humanity. This global movement provides the gift of mobility – a bicycle – to those in developing countries that need it.
Water Lantern Festival
View this post on Instagram
An international celebration happening in many cities across Canada including Hamilton, Mississauga, Ottawa, Quebec City, Vancouver, Regina and Calgary. Tickets include a floating lantern, drawstring bag, wristband and marker. All proceeds will go to local non-profit organizations – a good cause for the community!
Crescendo Fundraiser
View this post on Instagram
Crescendo is an action-packed fundraiser for the new Centre for Child and Adolescent Mental Health. Enjoy classic rock tunes performed by the top musicians and voices in Alberta, all for a good cause. Proceeds will go to the Alberta Children's Hospital Foundation.
East Town Get Down Music Festival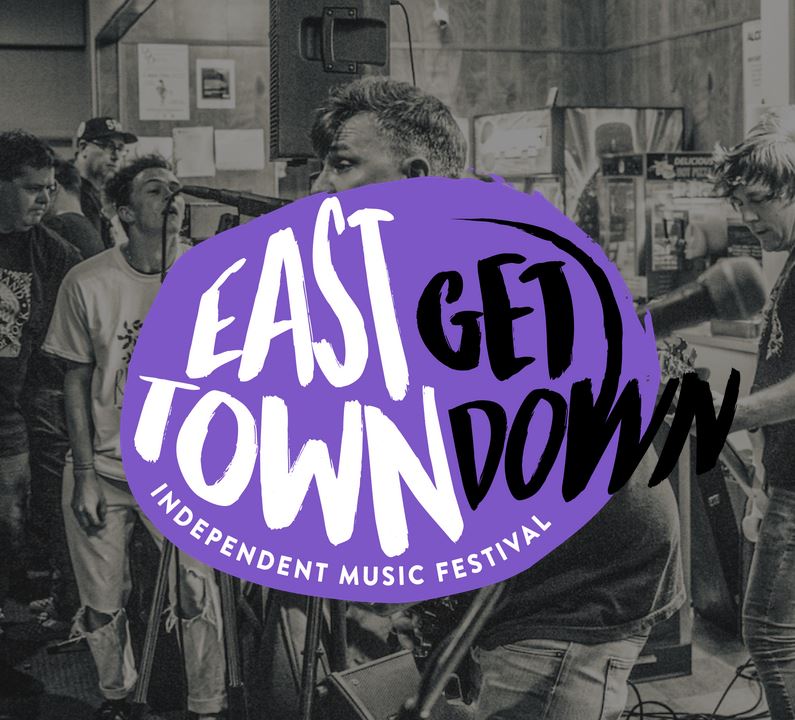 International Avenue is host to its very own music festival with 8 different venues and more than 60 live performances between them. Some performances last 15 minutes, while others up to an hour. For $40, your wristband will also cover the cost for Calgary Transit and bowling. All venues are located within a few blocks, so hopping to and from isn't a problem.
Calgary Marathon: 55th Anniversary Race
View this post on Instagram
Did you know that the Calgary Marathon is an official Boston Marathon qualifier? Featuring six different events – 50K Ultra, Scotiabank Calgary Marathon, Centaur Subaru 21.1K, Jugo Juice 10K, GoodLife Fitness 5K Walk and Run, Scotiabank Kids Marathon – this is your chance to have some fun and get fit while you're at it.
Okotoks Dawgs Pro-Baseball Game
View this post on Instagram
The Calgary Cannons are long gone, but that doesn't mean you can't catch a pro baseball game a few minutes south in Okotoks. The Dawgs are set to have their first Western Major Baseball League game against the Edmonton Prospects on May 31st. More home games at Seaman Stadium are to come against Medicine Hat, Regina, Brooks, Fort McMurray, Lethbridge, Swift Current and others . Check the link above for the full schedule of the Okotoks Dawgs.
I Love Calgary
Looking for more of the best local activities, events, restaurants + more? If so, be sure to join us at Calgaryism on Facebook and Instagram for more of the best that YYC has to offer. We hope to see you there!