14+ Pros and Cons of Buying a New Construction Home
May 24, 2019
By Cody Battershill
What are the Pros and Cons of Buying a New Home?
Are you thinking about buying a new home? If so, there's lots to consider before getting started, including weighing out what the pros and cons are and if they fit your real estate goals.
If you haven't bought a home before, be sure to check out these 5 Steps to Buying a Home in Calgary which will set you on the right path for a successful new home purchase.
Here are some pros and cons to new construction homes to help you make the most informed decisions!
+ Pro - It's New



Buying a new home means everything is new and you'll have less maintenance to do versus another older property.
New also means you get a fresh start if you value living in a home that no one has ever lived in.
- Con - Potential Flaws



Make sure you are buying with a reputable builder who has strong quality control measures in place so you don't end up with a new home that has flaws which must be fixed.
If you're unsure about a new showhome, for example, get your own third-party home inspection done. It will cost you a few bucks but will be worth it in the long run, especially if anything faulty is discovered.
+ Pro - Custom-Built



Many builders in Calgary offer a highly customizable product to their clients depending on what stage the home is at.
If not built, you can typically choose all the interior and exterior details you want as a new home buyer. If built already, some modifications may be made, but it's no guarantee.
Getting to participate in the design of the home itself is a huge pro that draws many buyers towards the product.
- Con - Construction



New home communities sometimes take several years to be completed. This includes residences, landscaping, parks, green spaces, pathways, amenities, roads and more.
Be prepared to wait for all of those community features that attracted you to the area in the first place.
Also be prepared to deal with some erratic construction noise at all hours of the day, especially during spring and summer.
+ Pro - Latest and Greatest Features
New homes are typically built with the newest technology and standards while adhering to the most recent building codes.
Newer materials can and will also last a lot longer than used or existing materials.
You won't have to deal with cracked window sills and other features you may find in an old home when buying new.
- Con - Cookie Cutter



Sometimes new homes can be very generic or "cookie-cutter" like, where every house on the block is the same or varies only slightly.
While this isn't always the case, the cookie-cutter feel you get with a new home may just not be for you.
Many older homes have more character or more traditional floor plans and features.
Beauty is in the eye of the beholder, but many buyers do value mature trees, communities and landscaping which are typically found in older areas.
+ Pro - Energy Efficiency



New homes are typically more energy efficient than older ones. More efficiency means less of an environmental footprint and money saved!
- Con - New Price Tag



New homes, on a comparative basis, will cost way more the closer you get to the city centre.
The growing demand for new infills means they are more expensive, so if you are looking for a new home in the inner city region be prepared to pay more.
On the flip side, if a new suburban location works for you, be prepared for longer commuting times to most parts of the city.
+ Pro - Buying Incentives



There's always the possibility of getting a good "early bird" price if you choose to purchase a new home well before its construction.
The home builder might even offer you some free upgrades and other wicked incentives, as well as the opportunity to customize your home the way you like it.
- Con - Extras Will Cost You



Outside purchases not included in your new home's price can be expensive.
While a full kitchen set might be included as previously discussed with the sales agent, other things such as a lawn irrigation system, window blinds and other appliances might not be.
Ask the sales agent or your real estate agent for a details sheet that shows what's included and what's not.
Make sure you have an idea as to how much extra cash you'll need to cover these.
Decks, fences, basement development and landscaping can really add up!
+ Pro - Custom Landscaping



Customize your homes landscaping just the way you want it.
Buying new means you don't have to remove any undesirable landscaping and have it done before or after move-in.
Create your "garden of happiness" just the way you like it!
- Con - Be Ready to Work



A new home that's not fully landscaped will have less curb appeal.
Always keep in mind how much work it takes to get your home exterior (and interior) looking the way you want them.
Not only is this costly, but it can be very time consuming as well. Trees and plants don't grow overnight, so patience is a must!
Also, a home lacking curb appeal can be harder to sell than one with, even though if you buy new it's likely you are planning on staying for the long term.
+ Pro - Home Warranty



New homes come with warranties. If something breaks you can turn to your home warranty included in your home purchase to assist with any issues during the coverage period.
In Alberta, for example, it's required for home builders to provide a 5-year warranty on new homes.
During that warranty life cycle, however, only some things are covered for a certain period of time.
- Con - Warranty is Limited



Warranties for new homes don't usually cover things like improper usage of home features and wear and tear.
Sticky situations can arise between home owners and builders, which is why it's essential you know exactly the terms and conditions of your warranty.
Equally as important is using a reputable home builder with excellent post-purchase client care and a high customer satisfaction rating via online reviews.
Get the Best Representation Today!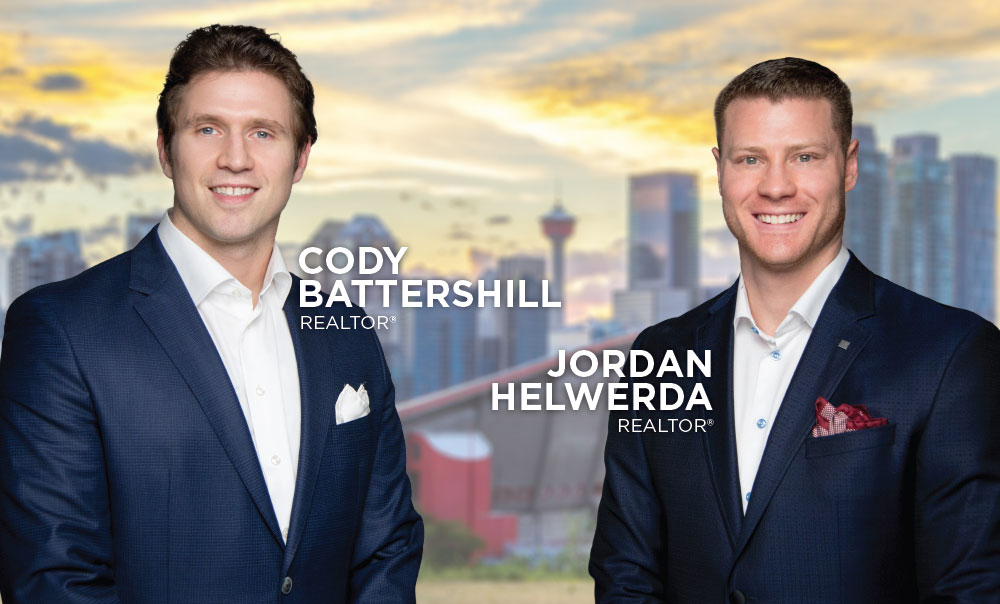 If you're in the market for a new home it's important you get the best third-party representation, an experienced REALTOR® who will always have your best interest at heart.
As a top-producing RE/MAX Agent in Canada (2013, 2014, 2015h), I can help you:
Evaluate different builders
Consider resale investment potential
Compare different communities and amenities
Represent you in the negotiation and contract presentation
Get you the absolute best value for your money
Act as your expert advisor, working solely for your best interests
Questions about Buying a New Home in Calgary?

Call me anytime at 403-370-4180 or message me below for a quick response - if not immediately. I am looking forward to helping you accomplish your real estate goals!