Renfrew Calgary Inner City Community and Home Search
February 27, 2012
By Cody Battershill
Renfrew Calgary Inner City Community and Home Search
Renfrew is an inner city community in Calgary's northeast that is slowly, but surely growing in popularity. Established in 1950, its homes are coming of age which is giving way to many brand new and desirable new infill developments.
One of Renfrew's selling points is its fantastic location less than three kilometres away from downtown. Originally, Renfrew was historically the site of the Calgary airport until the City moved it further out. After the airport was relocated residential construction began.
Renfrew Calgary Homes, Real Estate Listings Search
[mrp account_id=21736 listing_def=search-325781 context=recip init_attr=lvs~default,ipp~5]
Location
[mappress mapid="119"]
Renfrew Amenities and Services
Renfrew is adjacent to a number of businesses zones including Edmonton Trail NE, Centre Street N, the Trans-Canada Highway all packed with amenities and services.
Travel across Deerfoot Trail on 16th Avenue NE or south or north on Deerfoot Trail to reach even more businesses.
Renfrew Athletic Park, Nose Creek and the closely found Bow River parkway provide residents with great recreational opportunities and a walk to the Bow River park and pathway system is about a 15 to 20 minute walk.
The Community Association holds events for bingo and is involved in sport registration and events. It also has a lounge, gaming room, main hall with 185 person capacity, stage and kitchen.
Renfrew Schools
Renfrew is home to four different schools. Designation for elementary students is to Stanley Jones Elementary situated inside Renfrew itself.

Junior students attend Colonel Macleod Elementary and Junior High.

Senior student designation is to Crescent Heights High School that is located in Crescent Heights, an immediately adjacent community.

St. Alphonsus Elementary and Junior High is another school in the area and is a privately run institution.
Renfrew Demographics
Renfrew is another up and coming infill community in Calgary, AB with convenient inner city location and lots to offer residents. Possibly looking into a home in Renfrew? Check out some important demographics for the community collected by the City (City of Calgary, Civic Census 2009)

Ages 24 and below – 21.9%
Ages 25 to 54 – 62.6%
Ages 55 and up – 15.5%
Average household income - $63,247 (Statistics Canada, 2006 Census)
Percentage of population with a High School Diploma or higher – 83.8%
Ratio of residents who own their property – 64.3%
Ratio of residents who rent their property – 35.5%
Public Transportation
Public transportation for Renfrew can be found on Centre Street N, the western boundary of the community. Take a bus into downtown Calgary and jump on the LRT or get off at one of the station with the appropriate public bus route that will get you to where you need to go.
Centre Street N has an express bus route, the 301, that has limited stops going to and from the downtown area making commuting times shorter. Calgary
Transit routes that are close to or border the community include Renfrew and Spruce Cliff, 16th Avenue North, Varsity Acres and Bridgeland, Huntington, Deerfoot Centre, Willowglen, Douglas Glen, New Brighton, Vista Heights and Marlborough, Sunridge, MacEwan, Panorama, Elbow Drive and Sandstone and the BRT for North and West.
Renfrew Community Boundaries Are:
Northern Border – 16th Avenue NE from Edmonton Trail NE to Nose Creek and Deerfoot Trail

Eastern Border – Nose Creek and Deerfoot Trail from 16th Avenue NE to 8th Avenue NE

Southern Border – 8th Avenue NE from Deerfoot Trail and Nose Creek to Edmonton Trail NE

Western Border – Edmonton Trail NE from 8th Avenue NE to 16th Avenue NE.
More on Calgary Inner City Homes
Questions about Calgary Inner City Homes?

Call me today at 403-370-4180 or message me below for a prompt response. I am looking forward to helping you accomplish your real estate plans!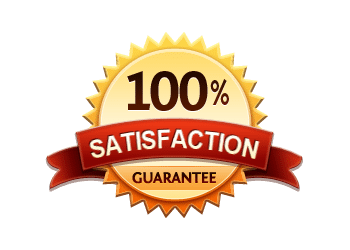 [gravityform id="35" name="Here to Help" title="false" description="false"]