Houses for Sale in Capitol Hill Calgary
Search Calgary Real Estate
Search the newest real estate listings in Calgary by beds / baths / community / price + more options today!
Capitol Hill Amenities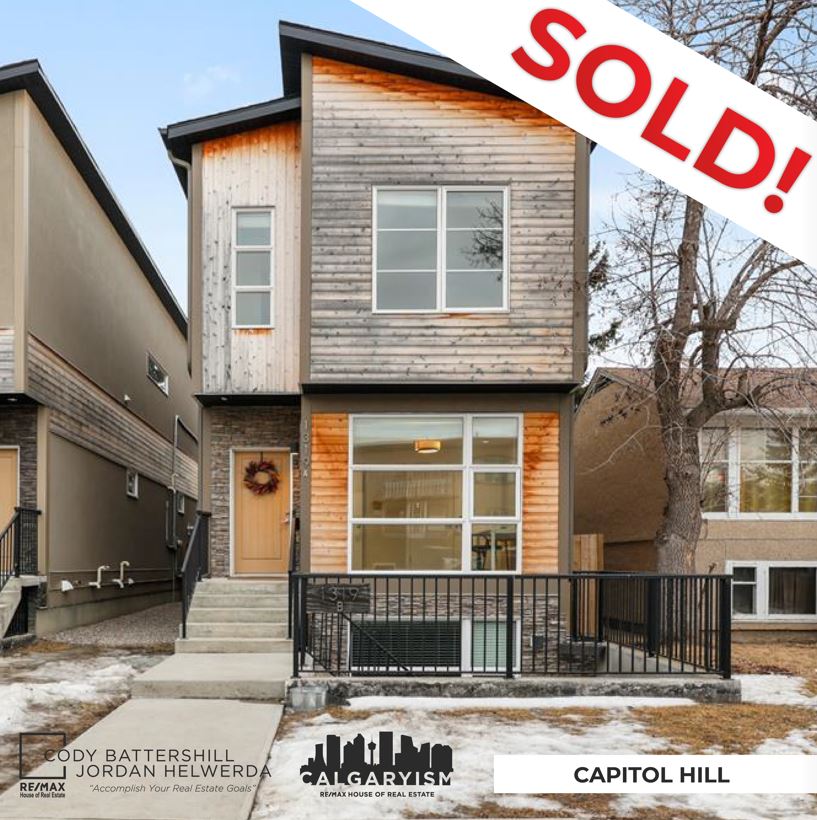 Capitol Hill houses for sale are highly sought after for their proximity to a full spectrum of amenities. With ease, residents can easily reach everyday amenities along 16th Avenue North and at North Hill Mall, as well as Market Mall and the University District.
The Trans-Canada Highway (a.k.a. 16th Avenue) is covered with businesses ranging from restaurants and shops to professional services. The Southern Alberta Institute of Technology (SAIT) and Alberta University of the Arts are just minutes away from real estate in Capitol Hill.
Additionally, nearby 10th and 14th Streets NW are saturated with other small businesses that you can take advantage of, including dining and gardening shops, fast-food restaurants, and strip malls. Home Depot is located within the community on the corner of 19th Street NW and 16th Avenue NW, making it quick and easy to get all of the home supplies you need for your house in Capitol Hill.
The neighbourhood also has an outdoor skating rink and numerous sports fields and play fields available for your leisure. The Capitol Hill Community Association is active and offers a variety of annual programs and events for its members, many of which are family-oriented.
Capitol Hill Real Estate
Capitol Hill houses for sale are sought-after by homeowners and developers alike for their inner city location. Developers are keen on snatching up lots to build new infill developments, while homebuyers look to add convenience to their daily life by living within the community.
Many older homes in Capitol Hill have been renovated by owners over the years. It truly is a place where people tend to stay for the long term, given all the benefits the community offers.
While home to some duplex and fourplex buildings, single-family detached homes reign supreme in the area. You'll find primarily detached residences throughout its streetscapes, many of which are relatively new custom infills that have rejuvenated the neighbourhood's streetscapes. Also see:
Capitol Hill Schools
Capitol Hill is a great place to live with family because it is home to two schools, is close to SAIT Polytechnic and Alberta College of Art and Design, and is a short twenty-minute walk or less from the University of Calgary!
The two schools within the community include Capitol Hill Elementary and Branton Junior High which serve the neighbourhood. Elementary students can attend Rosemont Elementary while Junior High students can also attend Senator Patrick Burns.
Public high school designation is William Aberhart or Crescent Heights, both of which aren't far from the community.
For more information, check out:
Community Demographics
Here are some of Capitol Hill's demographics from the most recent government Census (City of Calgary, Civic Census 2016):
Ages 0-14 – 14%
Ages 65+ - 9%
Population in private households – 4,170
Median household income (before tax) - $73,030
Per cent of immigrants – 18%
Per cent of individuals who speak English most often at home – 87%
Public Transportation
Capitol Hill has many public bus routes that service the area or surrounding borders. These routes include:
Route 4 / 5 – Huntington
Route 10 – Dalhousie and South Calgary
Route 19 / 119 – 16th Avenue North
Route 40 – Crowfoot and North Hill areas
Route 73 – Calgary Circle Route
Route 89 Lions Park and LRT station
Route 91 – Lions Park and Brentwood LRT / bus stations
Route 145 – Northland Mall
Route 174 – Scenic Acres Express
Route 181 – Mount Royal University North Express
Route 404 – North Hill
Route 407 – Greenwood area
Route 411 – Rosedale East Calgary
Route 414 - 14th Street Cross Town North to South
With such an abundance of public transportation routes, you will find it easy to get around town. Capitol Hill also has five C-Train stations within two kilometres or less from its central point!
Community Boundaries
Northern Border – Confederation Park from 19th Street NW to 10th Street NW
Eastern Border – 10th Street NW from Confederation Park to 16th Avenue NW
Southern Border – 16th Avenue NW from 10th Street NW to 19th Street NW
Western Border – 19th Street NW from 16th Avenue NW to Confederation Park
Calgary Inner City Real Estate Resources
Capitol Hill Real Estate Agents

Are you thinking about buying a house for sale in Capitol Hill? Maybe you're wondering if now is a good time to sell your property in the area? Our team of Realtors® in Calgary with RE/MAX House of Real Estate have years of experience in helping people buy and sell Capitol real estate and would love to put their knowledge and skillset to work for you!
Contact Cody & Jordan anytime at 403-370-4008 if you have questions about current listings on the MLS® or would like us to set up a showing for you! Get a Free Property Evaluation for your home in Capitol Hill Calgary today!
We are looking forward to helping you accomplish your real estate goals!
Return to City Centre Real Estate
Capitol Hill Calgary Homes for Sale

Prev

Next