FREE Calgary First-Time Home Buyers Information Session: February 1st, 2022
January 16, 2022
By Cody Battershill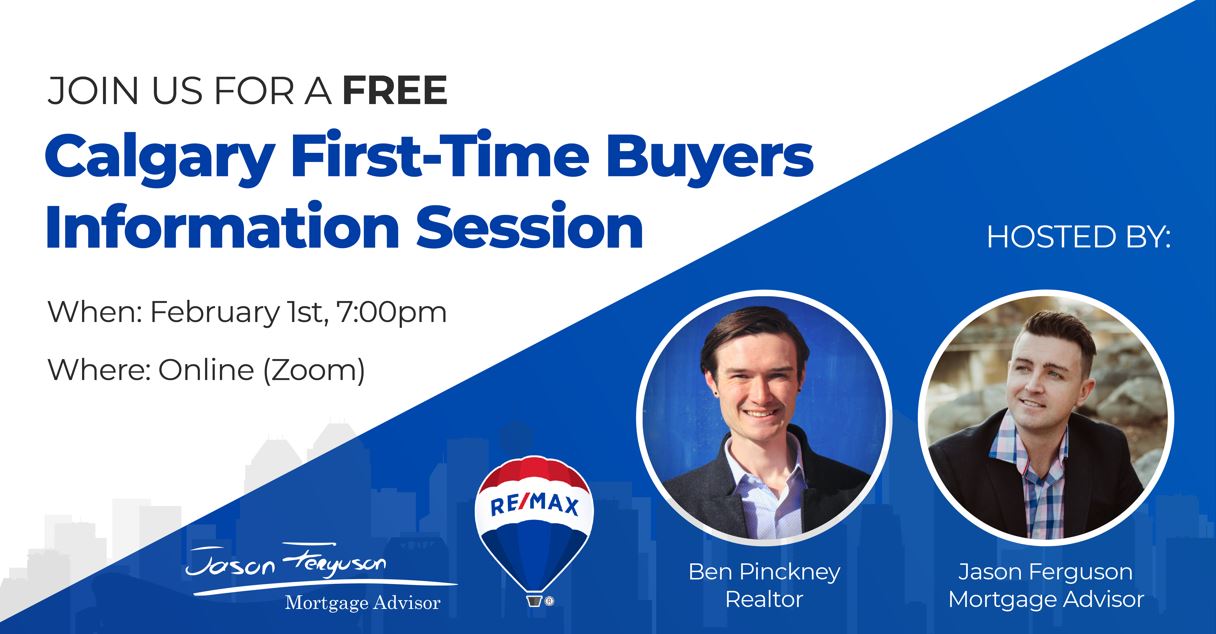 Want to Buy Your First-Home in Calgary? Educate Yourself First!
Are you a first-time homebuyer in Calgary looking for more information on everything from getting mortgage approval to working with a real estate agent to find the perfect home? If so, you may be interested in a free first-time home buyers information session hosted by an experienced local Mortgage Advisor and Realtor® in Calgary!
Join us for this free event and learn more about how to get your foot into the front door of homeownership! Sign up today:
Jason (Mortgage Advisor) and Ben (Realtor) are going to be going over the important and crucial steps to buying your first home with ease. They will be divulging into the ins and outs of the industry secrets to help you find and purchase your new home.
About Jason & Ben
Jason, once paramedic, to father, to mortgage advisor. Jason has a truly diverse track record of serving others and helping people meet important needs, even in the midst of stress. He is a creative problem solver and would love to help you reach your mortgage and financial aspirations.
Ben understands that there is a fundamental human connection at the core of every real estate transaction. His forethought, work ethic, and empathy are what sets him apart. Whatever chapter you are at in your life, Ben is there to ensure that you and your needs are taken care of because people always come first.
Jason and Ben look forward to sharing this valuable information in such an unprecedented time where the rates are so low and houses are affordably priced.
Although we will be focusing on First Time Home Buying, everyone is welcome!
First-Time Home Buyer Guides
Best Calgary Homes has a dedicated team of REALTORS® always looking to share valuable information with prospective first-time home buyers online. If you feel the need to educate yourself on the first-time buying process before you attend our information session, feel free to check out some of our helpful guides below:
Questions About Real Estate in Calgary?

Do you have any questions or concerns about Calgary real estate, and can't wait for our first-time home buyers session on February 1st? If so, please contact us anytime at 403-519-0495 and we'll be happy to assist you! As top-producing RE/MAX agents and Realtors® in Calgary, we have the knowledge and experience to help put your mind at ease!
We are looking forward to connecting with you to discuss your real estate goals further!