Mahogany – A New Calgary Lake Community in the Southeast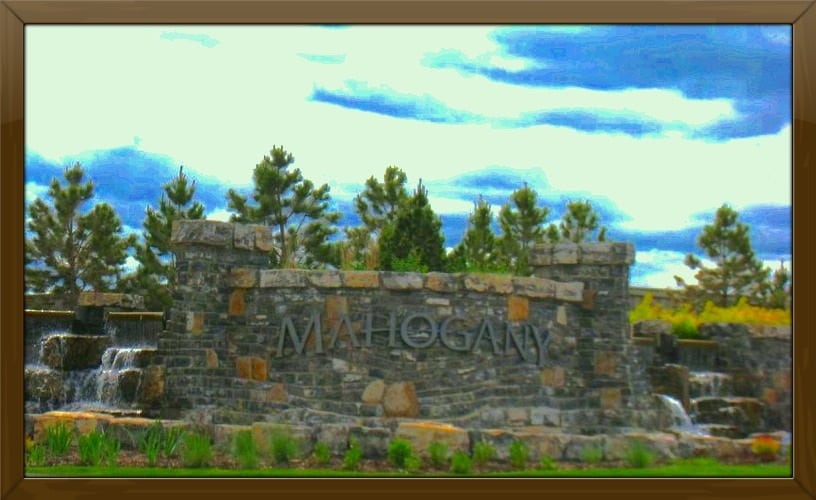 Have you ever wanted to live in a beautiful new home in a lake community in Calgary? Mahogany in the southeast quadrant might be for you!
The design of this master planned lake community gives residents an opportunity to connect with nature and each other like never before, a setting that will provide a truly memorable urban living experience.
Mahogany is a lake community found in the rapidly growing southeast quadrant of Calgary featuring a full spectrum of timeless homes, restaurants, shops and more.
With 265 acres of wetlands and green spaces centered around Calgary's biggest freshwater lake, this family oriented community is sure to be one of the most popular new living destinations in the southeast area.
Mahogany Facts
Named one of the Best Areas of Calgary to Live in by Avenue Magazine
Named Best New Community of 2012 by CHBA – Canadian Home Builders Association for the Calgary Area
265 Acres of Green Spaces and Parks
6 Distinguished Residential Areas
84 Acres of Lake and Beachfront
2 Private Beach Areas
63 Acre Freshwater Lake
21 Acres of Beach Front for Residents Only
10 Different Architectural Styles
4 Different Collections with varying Price Ranges
Future LRT Station Running Along 52nd Street SE
Found Close to the New South Calgary Hospital
Location
Developer
Mahogany is another community by the reputed developer Hopewell who have been recognized as the Calgary's developer of the year five times and counting! Hopewell's award winning neighbourhoods are some of the most unique found in Calgary.
The team at Hopewell are committed to creating family oriented communities that connect residents to the natural setting found at the development, while maintaining a regard for the environment, the area's history and of course, the wants and needs of present day home owners.
A few of the other creative, award winning Calgary communities by Hopewell you might be familiar with include Hanson Ranch, Elbow Valley and Copperfield.
Questions about Mahogany?

Call me today at 403-370-4180 or message me using the contact form below. I am looking forward to helping you accomplish your real estate goals!