Scarboro Calgary Community and Home Search
December 14, 2012
By Cody Battershill
Scarboro Calgary Community Review and Home Search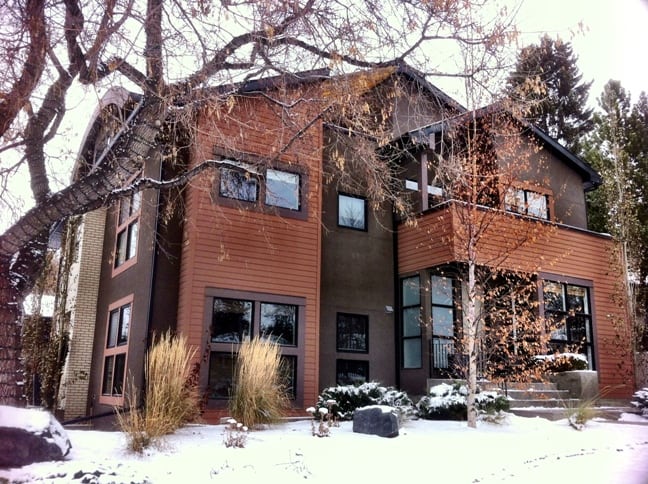 Scarboro is an affluent southwest inner city community in Calgary found just west of the downtown region.
Originally, the Scarboro area was owned and maintained by Canadian Pacific Railway up to 1907 when it was annexed by the City of Calgary for future residential plans.
Upon its introduction as a Calgary community in 1910, a restriction for "residential only" developments was placed on the area which still exists to this day.
Scarboro residential profile consists of single family homes and bungalows, some dating back to the world war eras. The sheer age of some homes in the community has given way to many new, luxurious inner city home developments attracting many luxury home buyers.
Scarboro homes are built on a variety of foothill elevations giving some of its homes spectacular views of northern Calgary and the downtown area.
Location
[mappress mapid="18"]
Scarboro Amenities and Services
Inner city locations typically give awesome access to amenities and services and Scarboro is of no exception. Bordered by Crowchild Trail and close to the likes of Sunalta, Connaught, 14th Street SW and 17th Avenue SW, accessing those much needed daily amenities is convenient to do without straying too far from home.
Crowchild Trail, 17th Avenue SW and 14th Street SW provide great connectivity to other parts of the city, while the thousands of businesses and services located in the downtown core are but a 5 minute drive away.
Recreational opportunities are just as great as access to amenities and services is when living in this inner city community. There's nothing that beats the network of river parks and pathways in Calgary when it comes to outdoor recreation. And it's all just a short walk away!
Scarboro Schools
Public Elementary – Sunalta Elementary

Public Junior High – Mount Royal Junior High

Public Senior High – Western Canada
Scarboro Demographics
Looking for a Scarboro home? Here are some relevant statistics for this inner city community in Calgary that you might be interested in knowing! (City of Calgary, Civic Census 2005, 2006, 2009)

Ages 24 and below – 33.5%
Ages 25 to 54 – 40.2%
Ages 55 and up – 26.2%
Average household income - $143,513 (Statistics Canada, 2005 Census)
Percentage of population with a High School Diploma or higher – 84.2%
Ratio of residents who own their property – 89.9%
Ratio of residents who rent their property – 10.1%
Public Transportation
Scarboro residents have ample opportunity to make use of Calgary Transit running along 17th Avenue SW, 14th Street SW and Crowchild Trail SW. Also, the new West Calgary LRT line's Sunalta Station is a short walk away.
Scarboro Community Boundaries Are:
Northern Border – 12th Avenue SW, Bow Trail

Eastern Border – 16th and 17th Street SW, 14th Avenue SW

Southern Border – 17th Avenue SW

Western Border – Crowchild Trail
Questions about Scarboro Homes?

Contact me today for answers! Call me direct at 403-370-4180 or reach me via message below. I am looking forward to your call!
Search Scarboro Homes
[mrp account_id=21736 listing_def=search-441878 context=recip init_attr=sort~price_asc,ipp~5,lvs~gallery perm_attr=_theme~default,_wf~580]