Top 3 Inner City Communities in Northwest Calgary
May 18, 2022
By Cody Battershill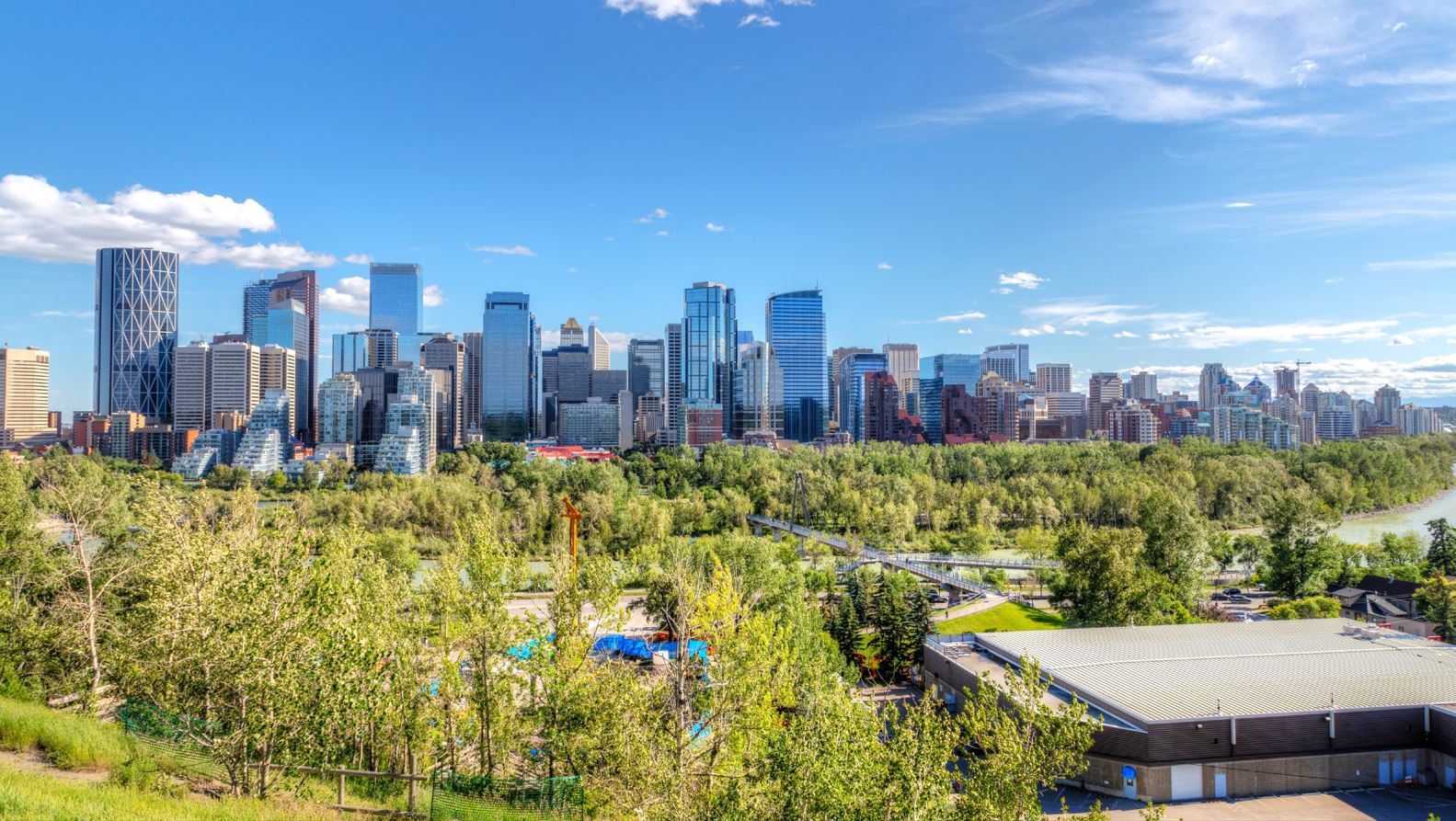 Best Inner City Communities in Northwest Calgary
So you're on the hunt for a home in Calgary's northwest inner city but aren't sure what community is best for you. As experienced Realtors®, let us tell you where three of the best areas are to
begin your infill search
!
The northwest inner city region is a popular place to live for Foothills Hospital workers, downtown professionals and SAIT/UofC university staff. Just a few minutes from the downtown core, the area also boasts Bow River pathways, several parks and amenities galore.
If you're considering moving to the area, here are three excellent inner city communities in northwest Calgary for you to consider! Also see:
#1 - Crescent Heights
Crescent Heights is known for its close-to-everything location, where amenities, parks and rivers are just a short walk away. The community also features a southern escarpment where you'll find panoramic views of downtown on a paved pathway spanning east to west.
Crescent Heights is also home to an impressive array of real estate ranging from estate ridge walkouts to affordable apartments. Some of Calgary's premier multi-million dollar homes are found along its southern ridge overlooking downtown and mountains to the west.
But Crescent Heights offers more than just a convenient location and a full spectrum of homes to buy; it also beholds a natural beauty onset by mature vegetation.
During summer, tall and lush trees hang overtop the streets of the neighbourhood, creating a stunningly beautiful ambiance enriched by natural green vegetation. The result is a serene outdoor ambiance that any buyer would enjoy coming home to daily.
Crescent Heights has it all: a spectacular plateau location, upscale real estate and beautiful scenery throughout, making it one of the best inner city communities in northwest Calgary to live in.
Learn more about this outstanding local neighbourhood today:
#2 - Hillhurst
Hillhurst is one of the most recognized northwest inner city neighbourhoods because it is home to the Kensington District and has a convenient location near universities and the river pathways.
As a result, Hillhurst is by far one of the most walkable inner city communities in the northwest. Residents can easily walk to the river for recreation and leisure with the family, take a short drive to pick up groceries at the grocer, or reach any other day-to-day amenity imaginable within minutes.
Many Hillhurst residents utilize the beautiful Bow River pathways that lead eastward towards downtown and westward towards Bowness. Some daring Calgarians use the pathways year-round to get to and from work in the downtown core.
A highlight of Hillhurst is having direct access to the Kensington District where you'll find all the restaurants, shops and services you could hope for. And we're not talking just a few stores but of over 100+ including grocers, banks, retailers and in some cases a few of the best restaurants in Calgary.
The Sunnyside LRT station is also in the heart of Kensington, although many urban workers who live in Hillhurst walk or ride to work depending on the weather.
During warmer months, Kensington turns into one of the city's most vibrant areas with annual festivals, streetside/rooftop patios and friendly faces everywhere you look.
Hillhurst is also home to a full spectrum of inner city infills. Since the turn of the century, the community has experienced a renaissance towards new home redevelopments, giving the entire area a much-needed facelift while also reinvigorating the neighbourhood.
Combine all this, and you get one of the best inner city communities in northwest Calgary to live in, by far!
Learn more about this outstanding local neighbourhood today:
#3 - Parkdale
Parkdale, another outstanding community in Calgary's northwest inner city, is well-known for its hillside features, providing many homes with spectacular views of the Bow River valley.
Some lucky homeowners at the top of the escarpment – just below the Foothills Hospital – are lucky enough to see panoramic views of the Rocky Mountains.
To the south of Parkdale, the Bow River and its pathways provide residents with quick and easy access to some of the best outdoor recreation that Calgary offers. These pathways lead to vibrant and walkable areas such as the Kensington BRZ, Prince's Island Park, Eau Claire Market, Chinatown, East Village, St. Patrick's Island, the Calgary Zoo and so much more!
Parkdale also has an active community association that hosts a variety of excellent functions and events such as a seasonal farmers market, holiday celebrations and much more.
Find out if this family-oriented neighbourhood is for you and check out these 3 Reasons to Buy Parkdale Real Estate.
Begin your search for a home in this great local neighbourhood today:
Questions about Inner City Real Estate?

Are you thinking about buying or selling a property? As experienced Realtors® in Calgary with RE/MAX House of Real Estate, our team has helped clients buy and sell infills for several years and would love to put their knowledge and skillset to work for you!
Contact Cody & Jordan anytime at 403-370-4008 if you have questions about current listings on the MLS® or would like us to set up a showing for you! Get a Free Property Evaluation for your inner city home in Calgary today!
We are looking forward to helping you accomplish your real estate goals!