7 Must-Try Restaurants in Hillhurst Calgary
May 26, 2022
By Cody Battershill
Top Restaurants in Hillhurst Calgary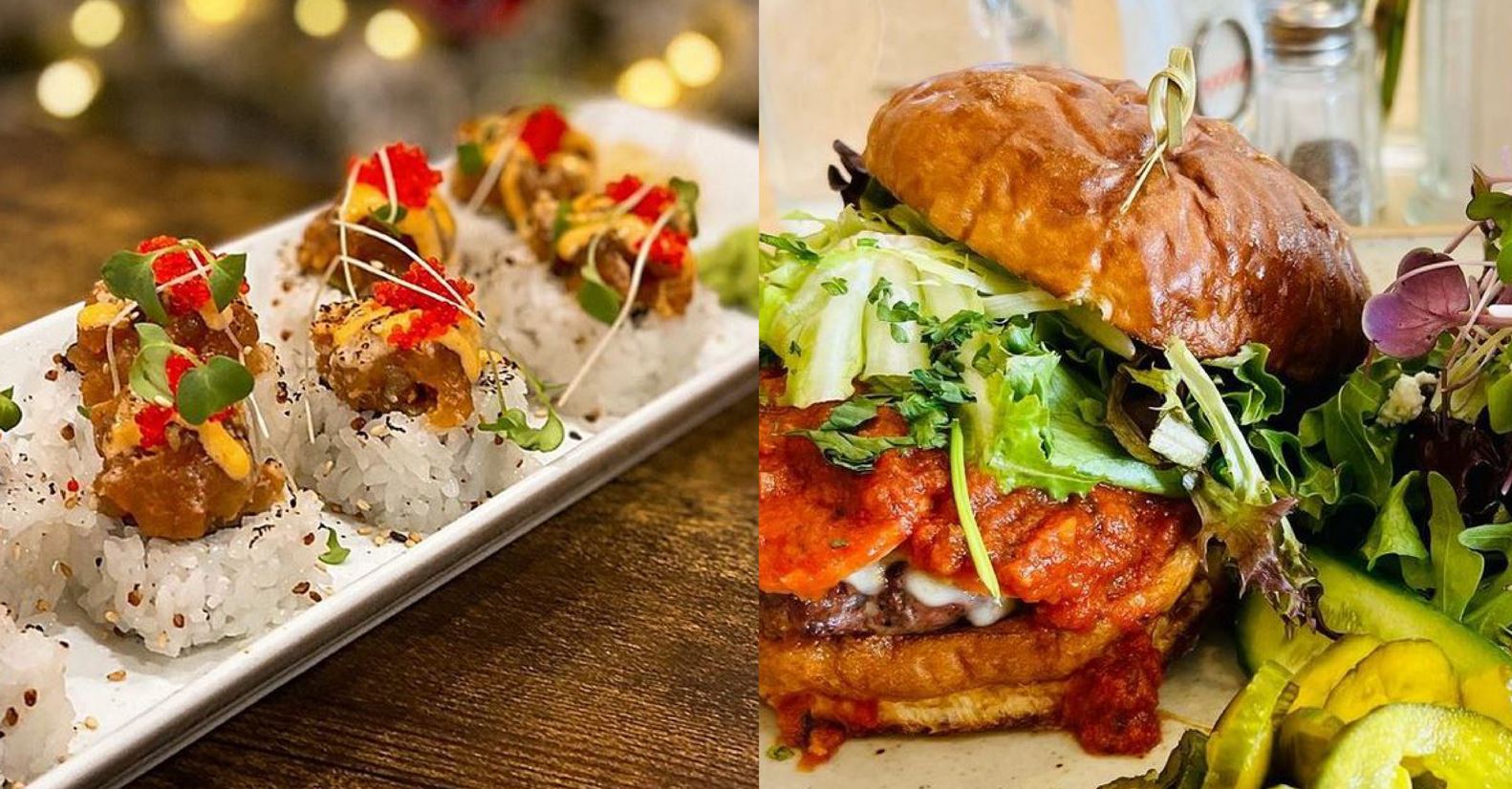 What are the best restaurants in Hillhurst, Calgary? From breakfast to dinner, there are a handful of restaurants you'll love!
Here are Calgaryism's top six restaurants in Hillhurst. Let us know your favourites, and we'll add them to the list as soon as we can!
Dairy Lane Cafe
View this post on Instagram
There are few restaurants in Hillhurst, let alone northwest Calgary for that matter, that do breakfast and brunch as well as the Dairy Lane Café.
The first telltale sign this is true is that this place is always packed. It only has a handful of tables, so if you're keen on eating Dairy Lane, you'll want to show up right at 8am.
In the spring and summer, extra tables are available outdoors, and if you're smart, you'll show up on a weekday during regular hours (7am to 2pm) to skip those hefty weekend line-ups entirely.
Our favourite dishes are any eggs benedict, the breakfast burrito, and the Cali chicken sandwich – although anything you see on the menu is delish!
Vendome Café
View this post on Instagram
The Vendome Café is inspiring with their creative Mediterranean-style dishes and tasty line-up of hot beverages. Simply put, few other restaurants in the Hillhurst area do gourmet breakfast/brunch/lunch better.
Technically the Vendome Café is in Sunnyside, but it's so close – and so good – that we just had to include it on our list of best restaurants in Hillhurst.
From binge-worthy pastas to unique brunches, salads and tapas, this café-style restaurant will leave you coming back for more, again and again. It also has a sunny patio with enough seating to go around, perfect for the summer heat.
Our favourite meals include any breakfast hash bowl, any eggs benedict, French onion soup, holy cow burger and the lemon herb-roasted chicken.
Honestly, every meal we've had at Vendome has been out-of-this-world good. It's that superb, and its lasting through the most recent pandemic and over the past several years is a testament to its greatness.
Don't miss this best restaurant in the Hillhurst/Sunnyside area of Calgary!
Pulcinela
View this post on Instagram
Puclinela isn't just one of the best restaurants in the Hillhurst area, it is also one of the top Italian restaurants in Calgary!
Enjoy authentic Napoletana pizza from an oven made in Italy, shipped across the ocean and installed right here in Calgary at Pulcinella!
Our absolute favourite dishes are the melt-in-your-mouth arancini balls and juicy Caprese salad. Top it all off with an authentic Italian thin crust pizza and you're on your way to foodie heaven!
Pocket holic
View this post on Instagram
Pocket holic is one of Kensington's newest restaurants and is by far already one of its best. Located where Tensi Sushi used to be, its unique take on Asian cuisine has made it popular among foodies around the city.
Try any of its pocket sushi items; essentially these are "sushi" wraps with ingredients you'd find in a sushi roll but instead put on top of rice and then wrapped. We really love the poke tuna and creamy avocado.
And Pocket holic's sushi rolls and poke bowls are just as delicious. We're assuming that Tenshi Sushi (one of our past favourite sushi restaurants) closed its doors to open up a new storefront given just how good Pocket holic is!
Peppino Kensington
View this post on Instagram
Nothing beats a scrumptious home-made Italian sub from Peppino when the clock is ticking and your stomach is growling.
As one of the Best Calgary Italian Delis, this family-run establishment has captivated many Calgarians with its take-home pasta, sandwiches, meats and other authentic Italian fanfare for years.
Today, Peppino has expanded to several locations across the city, including Kensington, Downtown, Beltline, Bridgeland and Mahogany, a testament to their food!
If you are a sub-lover, I highly recommend skipping the traditional Subway or Quiznos and going with a Peppino – you won't regret it!
Kensington Pub
View this post on Instagram
This little pub hidden just off of Kensington Road is a favourite of many locals living in the area with its quaint, Euro-style setting and decent pub food.
Kensington Pub features two main seating areas: the bottom and upper floors. A small patio upstairs is the perfect place to people-watch during summer – if you can get the seat, that is.
Choose from a range of typical pub-style foods such as chicken wings, nachos, fish and chips and burgers, as well as a variety of English-style foods that make this restaurant one of the best in Hillhurst.
We really like the beef dip and Yorkshire pudding, two delicious meals that taste like they've come from a pub in the United Kingdom.
Vero Bistro Moderne
View this post on Instagram
Those looking for a romantic restaurant with exceptional food in the Hillhurst area should look no further than Vero Bistro Moderne.
Gourmet to the max, this French and Italian fusion restaurant makes its delicious, mouth-watering dishes with thoughtfully sourced ingredients.
From succulent lamb to fresh seafood to steak and eggs brunch, you can't go wrong with a visit to this best restaurant in Hillhurst.
Some of my favourites at the award-winning restaurant sweet potato gnocchi, steak frites and the melt-in-your-mouth her crusted lamb chops.
Join Us

Are there any other restaurants in Hillhurst Calgary we missed? Leave us a comment and we will do our best to add it to the list!
Until then, be sure to check out some of the Best in Calgary and join us today at Calgaryism on Facebook, Instagram and Twitter for more photos, activities, events and community today! We hope to see you there.