10 Tips for Successfully Selling Your Home in the Winter
October 22, 2023
By Cody Battershill

How to Successfully Sell Your Home in the Winter Season?
Are you thinking about selling your home this winter? While sales activity typically peaks in the spring and summer seasons, there are several actions you can take to make your home feel warm and inviting when moving forward with a sale during the coldest season of the year.
Here are a handful of tips for you to consider when selling your home in the winter that will help your transaction be a success! Also see:
Top 10 Tips for Selling Your Home During Winter
Make a summer photo album
Take due care of your curb appeal
Brighten things up, inside and out
Ensure a warm, comfortable ambiance
Perform maintenance to get show ready
Use warm, inviting seasonal decorations
Clean up between showings
Price your home strategically for winter
Consider offering freebies as part of the sale
Hire a full-time real estate agent and REALTOR®
#1 – Make a summer photo album
Showing potential buyers what your property looks like year-round by creating a photo album of how it looks in the spring and summer is a sure way to get your home sold in the winter.
This album can be in the form of a digital slideshow or actual photos in a display case, either of which will help buyers envision how your home looks when vegetation is lush and in full bloom.
All patios, decks, outdoor furniture, and other outdoor living/recreational spaces should be highlighted in this album. Also, make sure to photograph nearby ravines, parks, water features and green spaces to give potential buyers an idea of what it would be like living in your community during the warmer seasons.
Properties typically show the best when it's warm and lush outside, therefore a summer photo album can be instrumental in perking the interest of potential buyers.
#2 - Take due care of curb appeal
Snow or leaf-covered walkways can make your curb appeal go from hero to zero really quick, so it is absolutely in your best interests to keep your driveways, exterior furniture and patios clear and free of debris.
Home exteriors that are damaged or dirty in any way, shape or form can also kill your curb appeal with potential buyers, so take due care to inspect the outside of your property carefully before listing it on the market.
Additionally, clearing your outdoor spaces – walkways, patio, garden, balcony, etc. - will help potential buyers explore these areas and get a good feel for them. Bringing attention to these outdoor features – even in the middle of winter – will help visitors envision themselves and their families using them accordingly during the warmer seasons.
And besides, we wouldn't want any potential buyer to slip while exploring the outdoors! Better to be safe, than sorry!
#3 – Brighten your home up, inside and out
Less natural light during the fall and winter seasons means you'll have to use all sources available to brighten up your home. Some quick tips on letting the light into your home to help sell your home during the winter:
• Opening up your blinds and curtains will make your windows look more prominent and let the flow of natural light in during the daytime
• Change out dim lightbulbs for brighter ones to create a warm and sunny feel for showings at night. Make sure to check the maximum amperage; don't buy a 100A lightbulb for a lamp that can only use a 60A one (hazard)
• Use landscape lights to highlight walkways and outdoor living spaces, boosting appeal but also guiding potential buyers to areas outside you want them to discover
• Scented candles can add another level to the experience visitors have while viewing your home, but don't overdo it
• Clean all surfaces so that they sparkle, shine, and reflect light better than if they were dusty and dirty
• Remove unnecessary area rugs to increase the reflectivity of light on your floors
• If possible, try to arrange showings for when it is still light outside
#4 – Ensure a warm, comfortable ambiance
Button up your home and keep it warm by checking for leaks wherever possible. Window frames and door seals are the usual culprits, although older windows can themselves be total sieves when it comes to retaining heat.
Consider buying window films from your local home department store; they are inexpensive and will do the trick to keep everything toasty and comfortable for potential buyers.
Ensure your home's heating system is well-maintained and operating at its best. Consider turning up the heat a smidgeon over what you're used to during the fall or winter to create a warm and inviting feeling inside your home.
There are several inexpensive steps you can take to help sell your home in winter by cold-proofing it, more of which are discussed here:
#5 – Perform maintenance to get show ready
Selling your home in fall or winter means you should consider these critical repairs before opening the doors to potential buyers:
Kitchen appliances -> Ensure your refrigerator, stove, dishwasher, microwave and hood fan are all in good working order. Kitchens are the focal point in any house, and potential buyers will quickly notice if something is broken or looks shabby.
Cabinets -> Another focal point of your home. Wherever they may be – kitchen, bathroom, utility room – make sure any scratches and dings are repaired as best as possible before showings. A chip or scratch on a coloured cabinet is rather noticeable and will create the impression that your home is poorly maintained.
Bathtubs & showers -> Fixtures should run free of mineral buildup and flow straight. Bathtub faucets and drains should all be free of rush stains (the reddish-brown coloured layer that forms on metal, a.k.a. iron oxide). There's nothing more cringe-worthy than those stains when viewing bathrooms. The ceiling exhaust vents should be working perfectly and be cleared of any dirt or debris.
Sinks & faucets -> Water fixtures should run leak-free, and all drains should be cleared and running efficiently. Garburators need to be maintained accordingly; a worn garburator may make an uneasy sound that could have potential buyers question just how well the home has been maintained over the years. Also, if there is any smell emanating from the garburator, make sure to get rid of it.
Walls & ceilings -> Drywall holes from hanging art or pictures should be sealed up and painted accordingly. Also, consider removing old-fashioned wallpaper, given that potential buyers are unlikely to share your exact tastes. And absolutely make sure to remove any personal items, keeping them long out of sight.
These are just the tip of the iceberg when it comes to performing thorough home maintenance before selling your home in fall or winter. See our checklist for more tasks:
#6 - Use warm, inviting seasonal decor
Christmas and other winter holidays are associated with love, warmth and family. Hence, by being sensitive to these special annual events, you can make your home feel more inviting - and appealing to potential buyers as a result.
No one expects a home to be barren during the colder seasons; make sure to utilize warm decorations like furry pillows and warm blankets, for example, plus other sensible items of the sort to stage your home.
Pine-scented candles, low-volume holiday music, freshly baked cookies, or hot cocoa for visitors are all great ways to make a good first impression.
Resist the urge to overdo it, however. With too much clutter, it could make it look like you're hiding something.
#7 - Clean up between showings
An overlooked aspect of selling your home in the winter is clean up. Do your absolute best to tidy up between showings. In colder climates, potential buyers may be coming into the home with their shoes on (hopefully they would be courteous enough to leave them at the door) and may track in dirt, slush and snow.
Often enough, the best strategy for cleanups is to prevent your house from getting dirty in the first place. Set up shoe trays and keep a wet mop handy to quickly clean up any slush and other muck that gets tracked into your home.
Also, don't just expect people to follow the rules. Put up a sign on the front door that is clearly visible, politely asking people to remove their boots and leave them on the trays at the door.
Ensure you don't lose focus on the outside walkways too; they are just as important and should be de-iced/cleared regularly.
#8 – Price your home strategically
Selling your home in the winter means you'll likely have less competition as the residential housing market tends to cool down during the fall and winter seasons. However, just because there are fewer listings doesn't mean you shouldn't price your home accordingly.
Listing your property too high might cause it to sit on the MLS® for an extended period of time. This can have downsides, such as:
Your home may start to look unappealing to potential buyers
Buyers may think there is something seriously wrong with it
Potential buyers may end up making low-ball offers
Remember, you can only sell your home for what a buyer will pay. If you don't get any offers within a few to four weeks from its list date, your best bet is to reevaluate the price and let it sell so you can move forward with your plans – unless the offer doesn't fit your financial goals.
#9 – Consider offering freebies as part of the sale
A great way to entice potential homebuyers is to offer in-place furniture or appliances to sweeten the deal. For example, a hot tub in the backyard may be an absolute pain to move; it may be just easier to include it as part of your winter home sale.
Other items could include a fire table, for example, or exterior patio chairs that will make moving into the home much more manageable. If you're looking to incentivize potential buyers, you could always offer to provide a few thousand dollars to cover moving costs.
If unsure about what to include as a "freebie" to promote your home sale in the winter, ask an experienced REALTOR® and they should be able to provide you with great advice.
#10 – Hire a full-time real estate agent & REALTOR®
Prospective homebuyers have fewer options in the winter. Hence, if they love your home, they will be more inclined to make a reasonable offer. Give your winter home sale the best chance of success by consulting a professional team of experienced REALTORS®.
Full-time real estate agents work year-round, unlike their part-time counterparts who may only operate during spring and summer. Knowing the ins and outs of selling a home during the winter will be vital to ensuring your transaction is a success!
The Calgaryism Real Estate Team works with clients almost every day of the year. Contact us today to discuss your home selling plans for the winter, and we will be happy to chat about some excellent strategies to underpin your real estate goals!
What Benefits Are There to Selling Your Home in the Winter?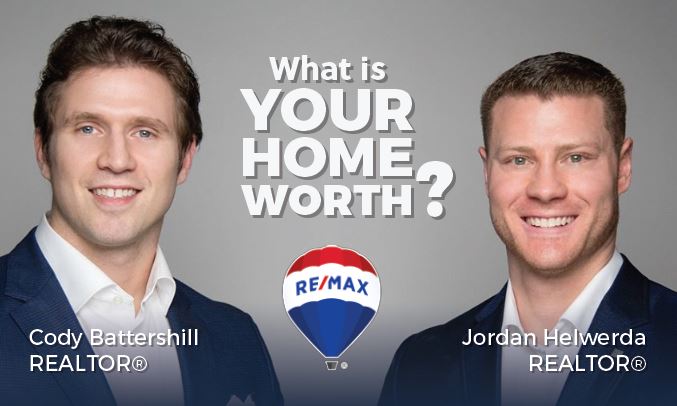 First off, is selling your home during the winter a good idea? And if so, why?
Every residential real estate transaction has its own unique "features" so to speak, such as the type of home, its location and specs, and of course, the sellers' needs. Hence, it is difficult to provide "blanket" type advice that covers all scenarios.
However, there are a few benefits to selling your home in the winter:
> Less competition, meaning your home will stand out on the MLS® if properly marketed by a team of professional real estate agents
> If you have a highly energy-efficient home, it will be beneficial to point that out to potential buyers during winter showings
> Buyers are typically more motivated to find a home they like as quickly as possible, as life doesn't stop during the colder seasons
Questions about Selling Your Home?

If you're looking to sell your home in the Calgary Metropolitan Area, we have the knowledge, experience and skills to make your next real estate transaction a success!
Contact us anytime at 403-519-0495 or send us a direct message and we will be happy to discuss your real estate goals! We are looking forward to connecting with you!