11 Tips to Help Boost Your Home's Curb Appeal
September 12, 2018
By Cody Battershill
11 Useful Tips to Boost Your Home's Curb Appeal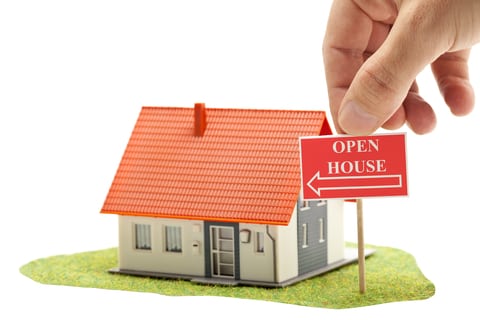 Are you thinking about selling and need some tips to help boost your home's curb appeal? First impressions are everything when selling and you'll want to make the best one you can as potential buyers approach your home from outside.

Here's 11 simple tips you can follow to help with your sale and should contribute to getting more value out of your home.
#1 – Get professionally done photos
Almost everyone who is looking to buy a new home begins searching on the internet. With that in mind, as a seller it's imperative that you have high quality and professionally done photos to catch the buyer's eye.

Make sure you have good angles of the front and back including the yard as well as any special features that make your home stand out from the rest.

You may also want to consider taking photos of the street or any nearby parks, playgrounds, schools or recreational amenities. This will give buyers an idea as to what is surrounding your home and may spark more interest than if they were not included online.

Having good photos means a higher chance of of showings which is the first step in getting an offer.

But first, make sure you follow the rest of the steps in this article so that your home's curb appeal is in tip-top shape.
#2 – Pretend to be the buyer
Walk around the outside of your home with pen and paper handy so you can take notes of the following:

what may need to be replaced all together

When approaching your home from afar and pulling into the driveway, scan the exterior for curb appeal such as your kids' missing soccer ball on the roof or some shingles that are bent or have been misplaced.

Dents, dings and scuffs can all be easily touched up so that you're home is in the best presentable manner for potential buyers.
#3 - Ask for another opinion
As a home owner, chances are you have become used to certain things like paint chips on the garage door, weathered siding, outdoor cobwebs and other mini defects that happen over the years.

Asking someone you trust who isn't a part of the household to do their own evaluation can help give you an idea of what needs to be changed to maximize your home's curb appeal.

Get some more third-party advice by checking out this video done by RE/MAX concerning curb appeal and its importance when selling your home.
#4 - Let the light in
A home with open curtains will seem more inviting and appealing not only from the street, but also from inside. So open up those blinds and curtains, and if possible keep the look uniform for all rooms in your house.

Also make sure that all lights are on so that the home shows better no matter what time of day it is. Bright lights inside a home during an evening showing can make it look much more inviting and improve curb appeal significantly.
#5 - Perform basic maintenance
It will do your home well to keep the yard clean of debris and to weed the garden, trim the grass / shrubbery when need be. In the winter, walkways should be cleaned and de-iced so that no one slips and falls.

By keeping the exterior of your house well-maintained, home buyers are left with an impression that the interior is treated in the same manner.
#6 - Look at the roof

Often enough, home owners don't pay any attention to the condition of their roof. Ask yourself these questions:

Does your rooftop look dirty?

Are there any shingles missing?

If you are selling your home, having a fully-intact, clean looking roof will substantially boost your homes curb appeal.
#7 - Make those numbers stand out

Believe it or not, making your numbers look clean and more visible can boost your curb appeal. It's a simple, but nice touch that all home sellers should do.

Remember that happy looking numbers is a form of prideful ownership. Consider getting numbers that stand out and suit the style of your home.
#8 - Highlight your walkways
Solar lights are an affordable way to highlight your homes landscaping. Try using them along walkways and to show off other custom features you want to have noticed.

These can be bought in packs at your local home department store for anywhere from $15.00 to well over $100.00. For style and quality, the choice is yours!
#9 – Turn the lights on, always
If it's night time when you have a showing, try to leave the lights on inside so the buyers are greeted by a welcoming, bright home from the moment they drive up.

As mentioned above in tip #4, the more light, the better!
#10 - Pressure wash it
Nothing cleans the exterior of your home better than a pressure washer. They are affordable to rent and are a time-efficient way to make your home sparkling clean.

Make sure you get the walkways, deck area, sides, windows and underneath any roof lips you might have. Also consider washing your fence and deck if it's in a condition where it won't get damaged.

Try to avoid using a steam pressure washer as the temperature is so hot that it could easily peel paint and also cause serious burns without proper personal protective equipment.
#11 - Colour is good
Boost your curb appeal by mixing up the colours of plants in your garden as well as in any deck and window pots you might have. Colourful, vibrant plants can help the the look of your home dramatically.

Consider asking for advice at the local garden store to see what plants will have the lowest annual maintenance and give the most colourful bang for your buck!
Questions about Selling Your Home in Calgary?

As an experienced REALTOR and REMAX professional agent in Calgary, I guarantee to provide you with the best service and advice while making sure all your needs are taken care of every step of the way throughout your next transaction.
Call me direct anytime at 403-370-4180 or send a message below for a prompt response. I am looking forward to helping you accomplish your real estate plans!

[gravityform id="35" name="Here to Help" description="false"]