15 Cool Facts on Calgary's Plus 15 Skywalk System
May 4, 2015
By Cody Battershill
15 Things You Did and Didn't Know About YYC's Plus 15's
Calgary's Plus 15 or +15 network of walkways is the most extensive indoor pedestrian throughway of its kind, spanning a distance of more than 18 kilometres (11 miles) and consisting of more than 60 interconnecting bridges.
Just like the Calgary Stampede, these +15's are a unique feature of YYC, a type of system that hasn't been implemented much elsewhere on the North American continent.
These indoor passages keep downtown workers warm during the colder seasons and serve to connect businesses all over downtown in an efficient manner.
But you and I knew its purpose already, didn't we?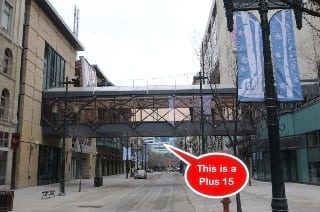 I mean, even if we didn't and just moved here from the other side of the world we could probably put two and two together and figure it out, right?
There are quite a few things about the Plus 15 network however that you and I probably don't know just yet. As such an integral part of the downtown work and lifestyle here in YYC, I feel obliged to tell you some cool and interesting facts on Calgary's +15 Walkway System that I have recently read about. Check them out:
15 Plus 15 Facts
#1 – the Plus 15 system was created and designed by Harold Hanen in the 1960's. He was an architect who worked for the Calgary Planning Department in the late 1960's.

#2 – the name "Plus 15" comes from the fact that these walkways are built with their bottom 15 feet above the street below. Some have additional walkways above that take on the name of "Plus 30" and "Plus 45".

#3 – the first Plus 15 to come into operation connected the Westin Hotel and Calgary Palace in the north end of downtown and opened in 1973.
#4 – as mentioned above, over 18 kilometres (11 miles) of pathways is currently interconnected by more than 60 Plus 15 bridges. These numbers are growing every year especially with the boom in downtown skyscraper construction as of late.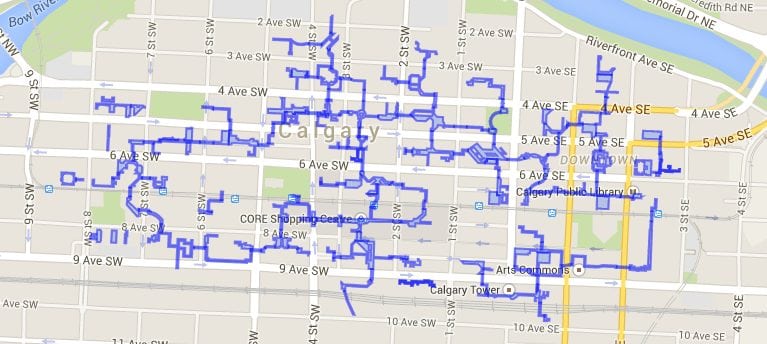 #5 – the busiest bridge allows more than 22,000 people to cross between Energy Plaza and Centrum Place every work weekday. This section is right in the heart of the downtown business core.
#6 – north to south you can travel between 2nd Avenue and 10th Avenue SW, from Eau Claire to the Calgary Beltline.
#7 – east to west you can travel between Macleod Trail SE and 8th Street SW also without taking a step outside if you wish.

#8 – The Core Shopping Mall serves as an "epicentre" of the Plus 15 Skywalks and is home to 160 different food vendors, restaurants, retailers and other services. See more of the Best Calgary Shopping Malls here.

#9 – double decker buses, like those seen in London, England, will never have a place in Calgary because they won't fit underneath the Plus 15's.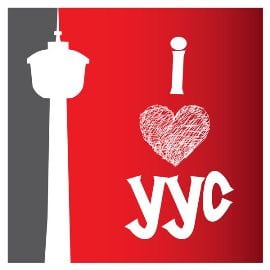 #10 – just because the Plus 15's serve the same purpose doesn't mean that they all look the same. You will see some with entirely different architecture and while others might look somewhat similar but aren't identical by any means.
#11 – a standard for nearly all new downtown construction projects whether that be residential or office is to have connectivity to the convenient Plus 15 Skywalk system.
#12 – walk around long enough and you'll count several shoe shining stations along the way.
#13 – it isn't odd to see familiar faces in the Plus 15's, whether that be co-workers, friends and even those old pals that you haven't seen for ages.

#14 – while the Plus 15 network is beneficial both economically and climatically, it also keeps downtown's streets safer and less prone to accidents involving pedestrians because there are fewer street side.

#15 – there has been skepticism that the network of indoor passages contributes to a deadening of the downtown street scapes. While city planners are now carefully reviewing placement of future Plus 15's, they will no doubt continue to provide both climatic and economic benefits now and in the years ahead.
I Love Calgary
The Plus 15 Skywalks are just one of the things that I love about YYC, see the rest at these 20 Reasons to Love Calgary, Alberta today.
Until next time, we invite you to join us at Calgaryism on Facebook, Twitter and Instagram to stay updated via live social media feed on local activities, events, factoids, photos and more. We hope to see you there!