5 Popular Luxury Communities in SW Calgary
September 23, 2014
By Cody Battershill
5 Highly Sought After SW Calgary Luxury Communities
Calgary's luxury market is on pace to break all sales records by the end of 2014. With a consistently strong and prosperous economy, average household incomes are the highest in the country and have more real estate buyers setting their sights onto Calgary's luxury home market.
From the beautiful aspen groves and rolling foothills of Aspen Woods to the unhindered views and river access of Upper Mount Royal, Calgary's southwest quadrant truly has a wide diversity of luxury communities that will fit the niches of almost any luxury buyer.
As an experienced luxury real estate professional, I'm sure that if you are in the market for a luxury home in southwest Calgary that you'll definitely want to check out opportunities in these five outstanding luxury areas:
Altadore
Adjacent to Marda Loop and Elbow River

Less than 10 minutes to downtown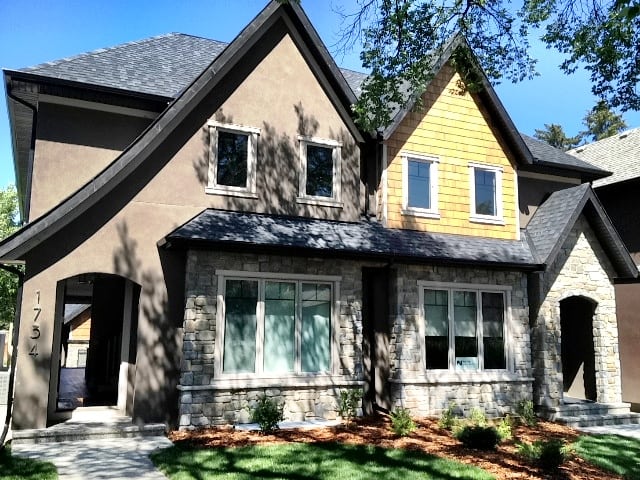 Altadore is one of the most sought after inner city communities in southwest Calgary largely due to the renaissance it has experienced as a result of countless new infill developments built since the turn of the century.
These homes provide owners a contemporary lifestyle just a few minutes' walk from the amenities of Marda Loop and Elbow River parks / pathways, while also being less than a 10 minute drive to the downtown core.
In short, Altadore is ideally located for urban professionals (and their families) who frequent the city centre but are also looking to benefit from the convenient lifestyle associated with inner city living.
In Altadore's case, that includes the river and amenities mentioned above, as well as ease of access to main city routes like Crowchild Trail, Glenmore Trail and Elbow Drive. Learn more at our Altadore Calgary Community and Home Search today.
Aspen Woods
Broad range of luxury real estate

Quick and easy access to Rocky Mountains

Less than 20 minutes to downtown core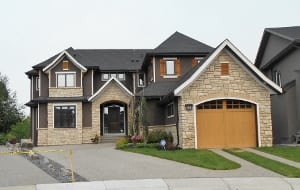 Since its establishment in 2001, Aspen Woods has grown to include a number of subdivisions resulting in a large selection of luxury homes and price points for buyers to choose from.
Aspen Estates, for example, is host to multi-million dollar estate homes complete with panoramic views, large (and private) properties and luxury features you would expect from such a high caliber of real estate, while other subdivisions like Aspen Summit and Aspen Acres are not as costly but still remain very much so in the luxury category.
Aspen Heights is one of the newest additions to Aspen Woods portfolio of luxury subdivisions featuring estate, semi-estate and luxury villas with only 13 remaining properties for sale as of September 12th, 2014. Learn more at our Aspen Woods Calgary Community and Home Search today.
Parkhill Stanley Park
Exclusive luxury area and properties

Spectacular views of downtown and surrounding areas

Ease of access to river parks and pathways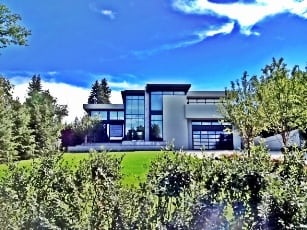 Parkhill Stanley Park is a community where many home owners tend to stay for the long term. As a result, you'll see several redeveloped, highly customized homes often on plots of land that take advantage of the neighbourhoods varying terrain to provide residents great views from top floors.
Between hills you'll also find lush ravines and the Elbow River and its pathways that lead south to the popular Stanley Park, and north to the Talisman Recreational Centre.
Residents also enjoy all the benefits of the inner city lifestyle with several amenity resources only a few minutes away including Macleod Trail, Chinook Mall, the beltline and downtown, as well as easy access to main city routes. See more at our Parkhill Stanley Park Calgary Luxury Community and Home Search today.
Eau Claire
Premier luxury condominiums

Lock-and-leave, walkable lifestyle

Downtown + riverside location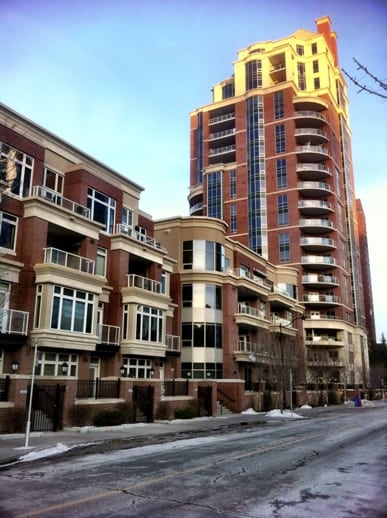 Eau Claire accounts for a large part of high-end luxury condominiums found in Calgary. Some of the penthouses in Eau Claire are as large as a full-sized single-family home in Aspen Woods – or bigger – and in some instances can cost more as well.
However, living a convenient lock-and-leave lifestyle in the heart of downtown is something that many urban professionals are willing to pay for. Walkability is another.
Princes Island Park, Eau Claire Market, Peace Bridge, Chinatown, Kensington BRZ, East Village and the downtown LRT terminals are just a few places only a short jaunt away from any condo development in Eau Claire. What's not to like about that?! Find out more at our Eau Claire Calgary Luxury Condo Search today.
Upper Mount Royal
Premier single-family luxury real estate

Spectacular views and inner city location
Upper Mount Royal has long been a preferred living destination for some of Calgary's wealthiest. More than a century old, you'll see many homes that have retained their historical charm over the years but have also been fully renovated to include all the bells and whistles of the modern luxury lifestyle.
Similar to Parkhill Stanley Park, Upper Mount Royal is another luxury community in southwest Calgary where families tend to move and stay for the long term.
But then and again, it's not hard to see why a combination of Calgary's premier luxury real estate, large property sizes, spectacular views and a convenient inner city location are all hard to say no to. See more at our Mount Royal Calgary Luxury Community and Home Search today.
More Luxury Real Estate
Thinking of making a move in Calgary's luxury real estate market sometime soon? If so, we invite you to check out our Calgary Luxury Homes Buyers Guide complete with several articles relating to buying and selling luxury homes in Calgary!
Questions about Calgary Luxury Real Estate?

Call me anytime at 403-370-4180 or message me below for a prompt response! As a top-producing REMAX Real Estate Professional, I will provide you with concierge-style service while discerning all your real estate needs.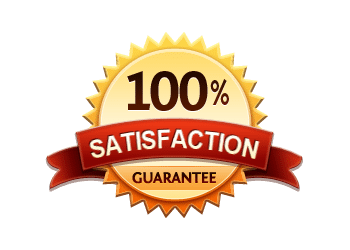 [gravityform id="35" name="Here to Help" title="false" description="false"]