5 Exciting New Mixed-Use Communities in Calgary
February 2, 2021
By Cody Battershill
New Calgary Mixed-Use Communities Offer Major Convenience to Residents

New mixed-use communities are springing up all over Calgary to accommodate for population growth and efforts by the city to increase inner city density while reducing urban sprawl. These master-planned communities offer new construction living opportunities amid a whole whack of amenities that residents of all ages will love and enjoy.
A handful of these very unique neighbourhoods are currently under development in Calgary, five of which we highlight below. If you're looking to live in an up-and-coming mixed-use area where a walk to the grocery store or restaurant patio is just block or two away, you'll want to check these guys out!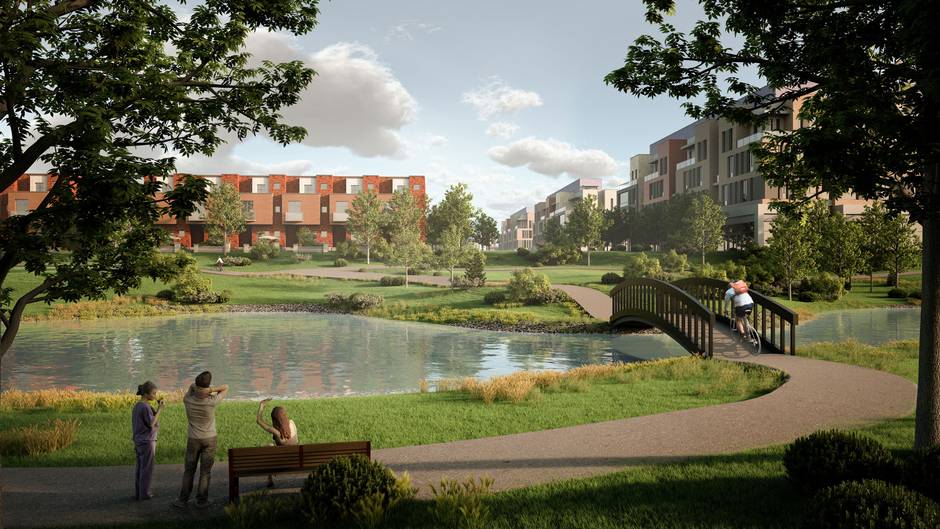 Parks in University District:
Two ponds
Two dog parks
Three common parks with playgrounds
Two lookout parks
The "Green Spine"
Highlights of University District:
Condos starting in the mid $200,000s
10 minutes to downtown
Near the Children's & Foothills Hospitals
Retail Hub / amenity corridor
Nearby movie theatre
Close to Market Mall
The University District is a new community sure to be a vibrant part of Calgary in the future with a projected 7,000 homes and 15,000 residents by the year 2030.
Working with the university to create a unique vision, the University District features an array of multi-family properties including condos, townhomes, and rental apartments. Residents have convenient access to public transit along 32nd and University Avenues NW.
An energetic hub of local retailers surrounds a 3-acre central park that boasts facilities for social events, activities, live concerts, picnics, and a skating rink. The "Green Spine" is a long path lined with plenty of trees and open green space to make for pleasurable leisure and recreation for most of the year.
The University District project is brought to you by the University of Calgary Properties Group.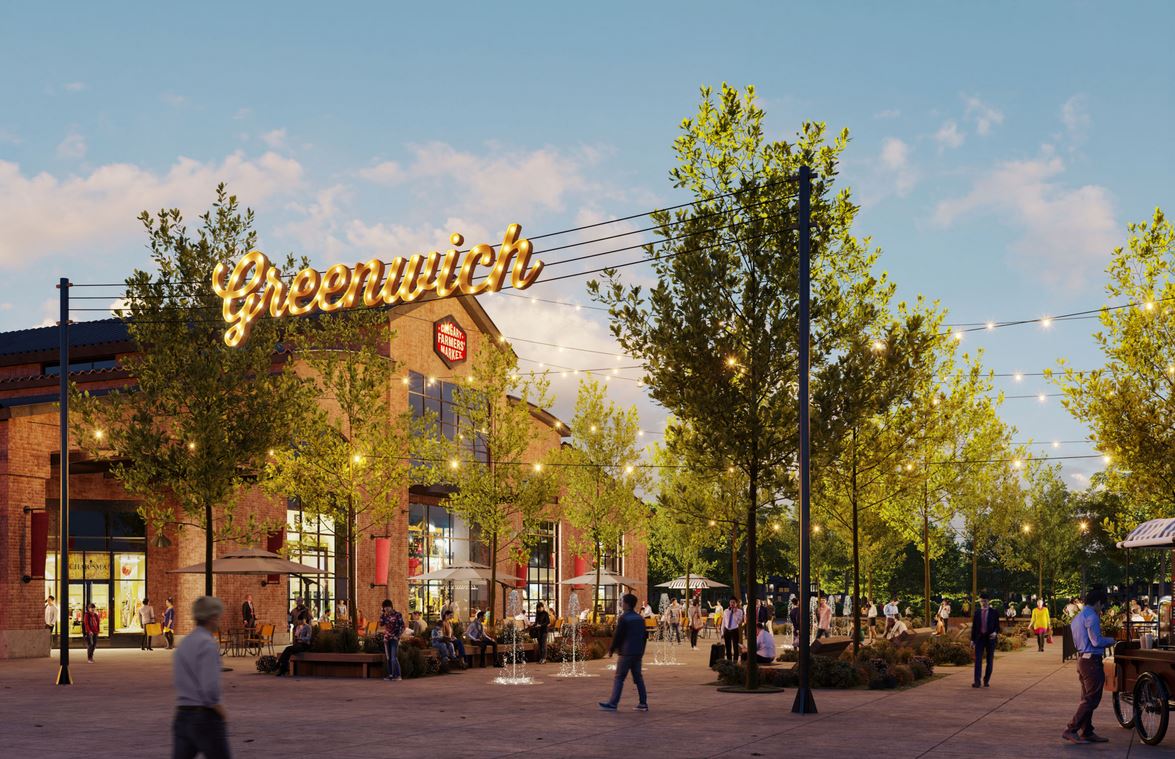 Parks in Greenwich:
Two playgrounds
Dog park
Robust pathway system
Highlights of Greenwich:
Condos starting in the low $200,000s
15 minutes to downtown
Focus on walkability
Mixed-use properties from three builders
Calgary Farmer's Market West
The Greenwich neighbourhood is inspired by the Greenwich Village in New York City. Meant to feel like a timeless European city centre, a wide variety of boutique shops and artistic spaces are found in the neighbourhood. Calgary Farmers' Market West will also be an anchor of Greenwich once complete, providing residents with the option to shop healthy organic food and other artisan wares.
Greenwich is found amid several paved trails and public park spaces and is an ideal neighbourhood for the young urban professional looking to enjoy live music, art displays and other community events. Downtown isn't too far off either (about 15 minutes), and the mountains to the west are closer than ever as escaping the city is easier done without any traffic in the way.
The home builders responsible for this project are Cove Properties, Landmark Homes, and the Madison Avenue Group.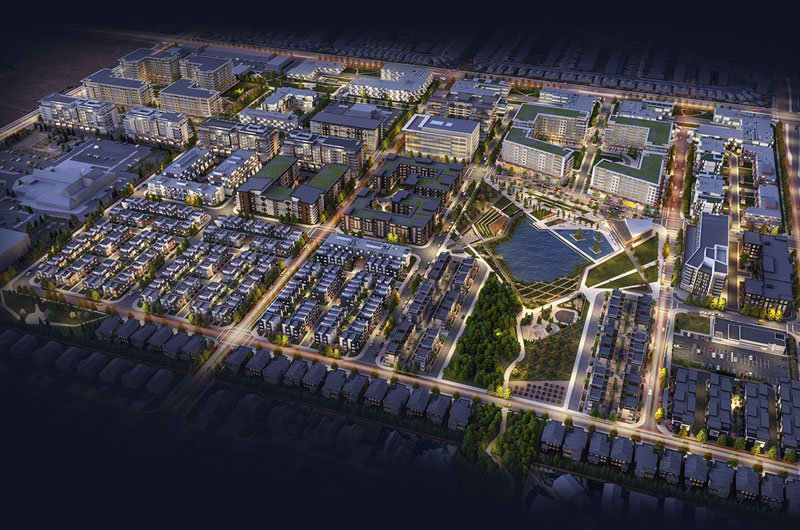 Parks in West District:
Amphitheatre
Playground
Storm water pond (wetland habitat)
Skate park
Outdoor skating rink (in winter)
Highlights of West District:
Condos starting in the $300,000s
Townhomes and exclusive luxury single-family homes
15 minutes to downtown
Focus on pedestrians and cyclists
Central amenity streetscape
Walkability to parks and amenities
The West District of Calgary is reminiscent of downtown living, but is tucked away in the highly sought after "Westside" area of the city. This up-and-coming mixed-use community in Calgary will feature mostly condos and townhouses, but have a select few luxury single-family homes for sale as well.
Bike lanes and 20-foot wide sidewalks will encourage walkability along Broadcast Avenue, the amenity hub streetscape cutting through the middle of West District where you'll find restaurants, shops and services reachable on foot from anywhere in the area.
The central park boasts an amphitheatre for concerts and festivals in the summer and turns into a skating rink for the winter time, perfect for the kids to play shinny hockey on with friends and family.
The award-winning Truman Homes is the featured home builder of the West District.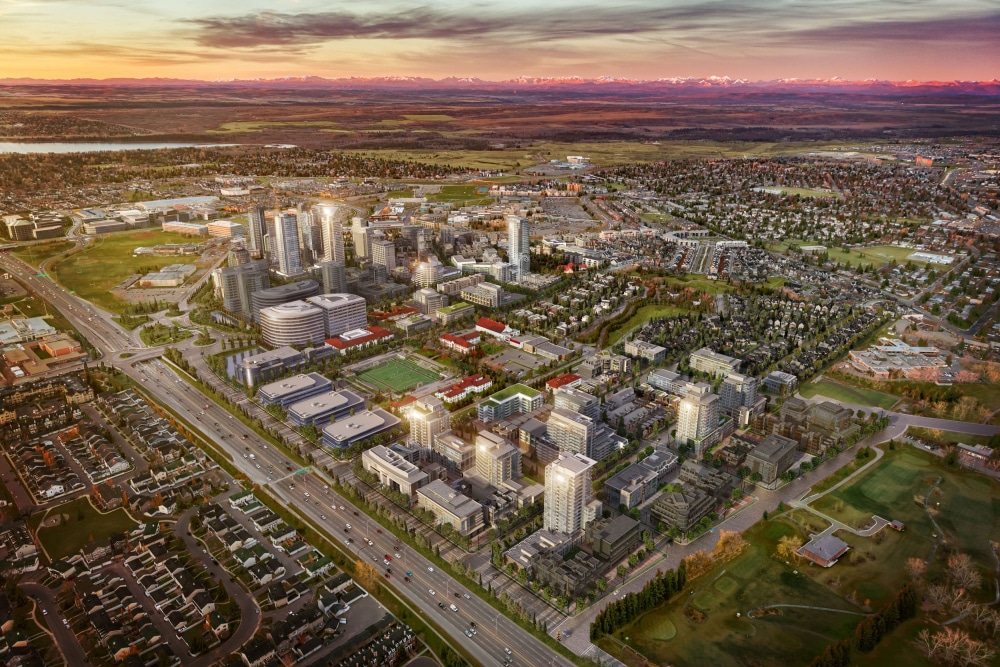 Parks in Currie Barracks:
Airport playground
Wider variety of indoor facilities
Highlights of Currie Barracks:
Healthy mix of residences, retail, office, green space and parks
5 minutes to downtown
Collection of mid-rise towers and terrace buildings
Amenity-rich streetscapes
Nearby Mount Royal University
Close to Chinook Centre
Currie Barracks' new mixed-use area will feature affordable multi-family real estate for young professionals and urban minded families amid a variety of mixed-use spaces.
Canada Lands Company, also the developer of the nearby Garrison Woods and Garrison Green neighbourhoods, takes its prior experience to develop the new mixed-use area of Currie Barracks into the highly sought-after and walkable inner city community it will be.
The homebuilders who are responsible for this up-and-coming mixed-use part of Currie Barracks include Crystal Creek Homes, Empire Custom Homes, Statesman, and Slokker Homes.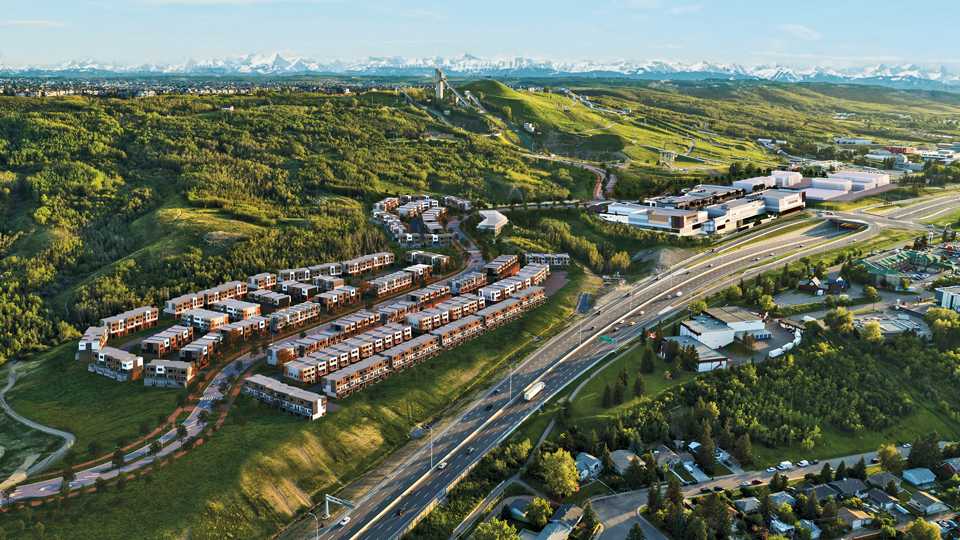 Parks in Trinity Hills
Lots of green space surrounding community and at WinSport's Canada Olympic Park
Highlights of Trinity Hills:
Townhomes starting in the $470,000s
15 minutes to downtown
Amenity-rich town centre with streetside retail
Close to great outdoor activities at C.O.P.
Featured tenants include GoodLife Fitness, Save on Foods and Mountain Equipment Co.
Escape to the Rocky Mountains to the west immediately with no traffic
Trinity Hills promises to be a vibrant, engaging community with a high focus on enjoying the natural playground that surrounds the neighbourhood. Sure to be a tourist destination for shopping and dining after a day on the nearby ski hill, this up-and-coming mixed-use community is getting its own GoodLife Fitness and Save on Foods which will make life as convenient as it gets for residents.
Trinity Hills is a perfect spot for the professional who enjoys their down-time outdoors in engaging outdoor activities. The neighbourhood has the warmth of a small ski-town while maintaining the practicality that many Calgarians seek.
Trinity Hills is a project under development by Trinity. Stay tuned for more information on this exciting new community! Also see:
Questions about Mixed-Use Communities in Calgary?

As highly experienced Realtors® with RE/MAX House of Real Estate, we would love to answer any questions you have about these up-and-coming mixed-use communities in Calgary. Contact us anytime or call us direct at 403.370.4008 and we will be happy to assist you!