Trinity Hills Homes for Sale Calgary
Quick Facts
Developed by Metropia
Located within the community of Medicine Hill
20-hectare mixed-use community
A total of 345 residential units – condos, townhomes, seniors' homes
350,000 square feet of retail, 250,000 square feet of office
Home to Save-on-Foods, PetSmart, Dollarama, GoodLife & more
~15 minutes drive to downtown
~50 minutes drive to the Rocky Mountains
Trinity Hills Location

Located about 15 minutes from downtown on the west end of the city, The Village at Trinity Hills is ideally situated just a short drive from the business core. The community's "brim-of-the-city" location also provides residents with convenient access to Bragg Creek, Kananaskis Country and Banff National Park to the west.
If you love outdoor leisure and recreation amid Alberta's stunning landscapes, then you'll love owning a home in Trinity Hills Calgary as you'll be able to reach the following destinations within an hour or so:
Bragg Creek - 30 minutes
Kananaskis Country - 45 minutes
Canmore – 1 hour
Nakiska - 1 hour
Banff - 1.25 hour
Lake Louise - 1.75 hours
Trinity Hills Amenities
An abundance of amenities is one of the most appealing characteristics of The Village at Trinity Hills in Calgary. From professional services to gymnasiums to restaurants, the neighbourhood will be home to several storefronts that will make life as convenient as it gets for residents.
Anchor tenants at Trinity Hills include GoodLife, Sofaland, Bulk Barn, Dollarama, Olympia Liquor, Save-on-Foods, PetSmart and more. Meanwhile, a new Calgary Farmer's Market is underway at the Urban Village in Greenwich, another new neighbourhood under development across the Trans Canada Highway.
Other nearby amenities include:
WinSport Canada Olympic Park
Calgary Climbing Centre
Bow River & Pathways
Bowness & Bowmont Parks
Market Mall
Foothills Medical Centre
Alberta Children's Hospital
Ample greenspace, playgrounds and parks
Interconnected paved pathways
Designated Schools
For post-secondary students, Trinity Hills homes are well located just a short drive from the University of Calgary, Southern Alberta Institute of Technology, Alberta University of the Arts and Mount Royal University
Families moving to the area with younger children will be happy to know of many catholic, public and private schools are found relatively close to the area, including:
Belvedere Parkway (Public, K-6)
Bowcroft (Public, K-6)
Thomas B. Riley (Public, 7-9)
Bowness High School (Public, 10-12)
Our Lady of Assumption (Catholic, K-9)
St. Francis High School (Catholic, 10-12)
St. Mary's High School (Catholic, 10-12)
To learn more about designated schools for this area, please visit:
Trinity Hills Real Estate
The Village at Trinity Hills is home to a diverse real estate portfolio that includes high-end townhomes, condominiums and seniors' homes. While most of these ~350 units are privately owned, some of the apartments planned for the area will be rental units.
Today, several new construction opportunities still exist in the neighbourhood. If you're considering buying new in Trinity Hills Calgary, contact a highly experienced REALTOR® to discuss your real estate goals today! We promise to negotiate with the home builder on your behalf while always keeping your best interests at heart!
Trinity Hills Developer
Metropia is an established real estate developer with more than 30 years of experience building communities in Calgary and the Greater Toronto Area. The company has built more than 25,000 residences under its belt and holds a reputation for its well-thought-out master-planned communities and high-quality standard.
Today, Metropia's local portfolio includes the four-building condominium complex at University City, as well as the "carless" N3 Condos in East Village. Also see:
5 Facts About Trinity Hills
#1 – Adjacent to WinSport Facilities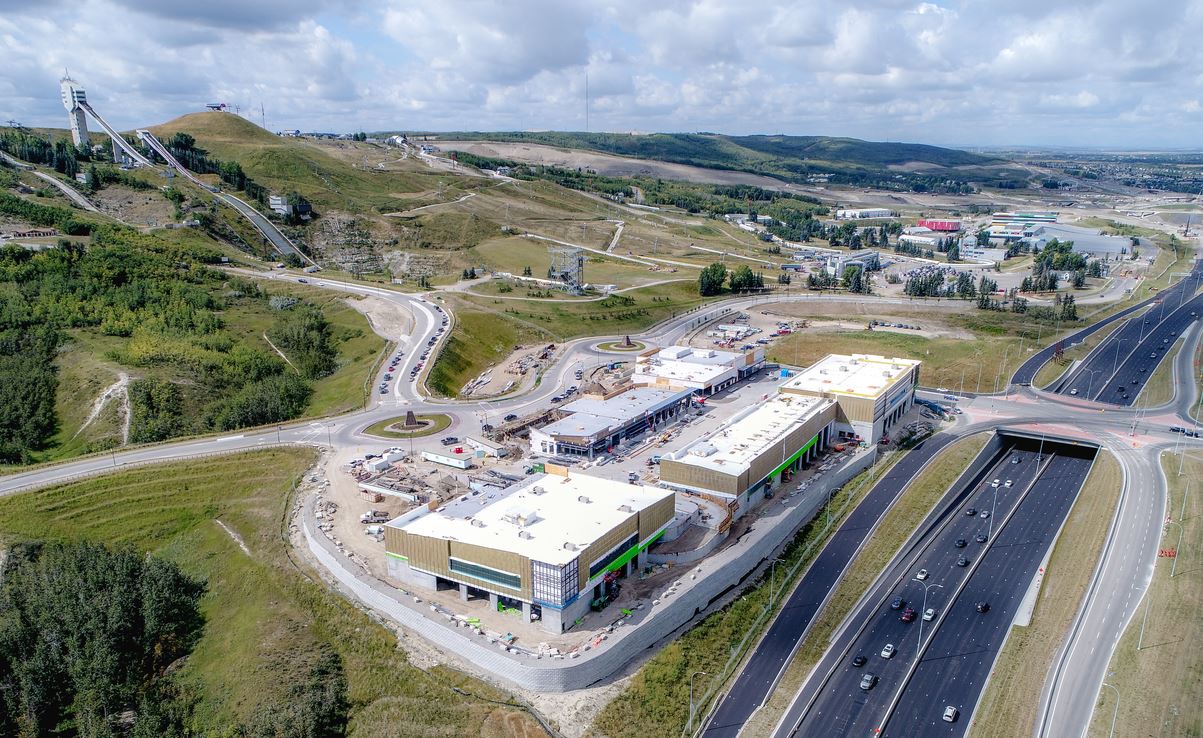 From Trinity Hills, residents will be able to walk to WinSport and Canada Olympic Park to engage in a wide range of activities including:
Skiing
Hockey
Bobsleighing
Ziplining
Mini Golf
Fitness
Sports Events
Trinity Hills is also home to GoodLife as an anchor tenant, which might make it hard to choose between it and WinSport's Olympic-Grade facilities. Oh well, the more choice, the better!
#2 – Huge parkland and lots of trails
Coming with the location is an incredible 160 acres of new parkland and more than 17 kilometres of hiking and biking trails easily accessed by anyone living in the neighbourhood.
For a visual representation, see the Trinity Hills infographic at the top of this page to get an idea of what that will look like! This is an incredible opportunity for those looking to live a healthy lifestyle and enjoy using pathways and green spaces for leisure and recreation.
And if the in-community parks and pathways aren't doing it for you, escape to the mountains out west in a jiffy when living in Trinity Hills!
#3 – Direct access to the mountains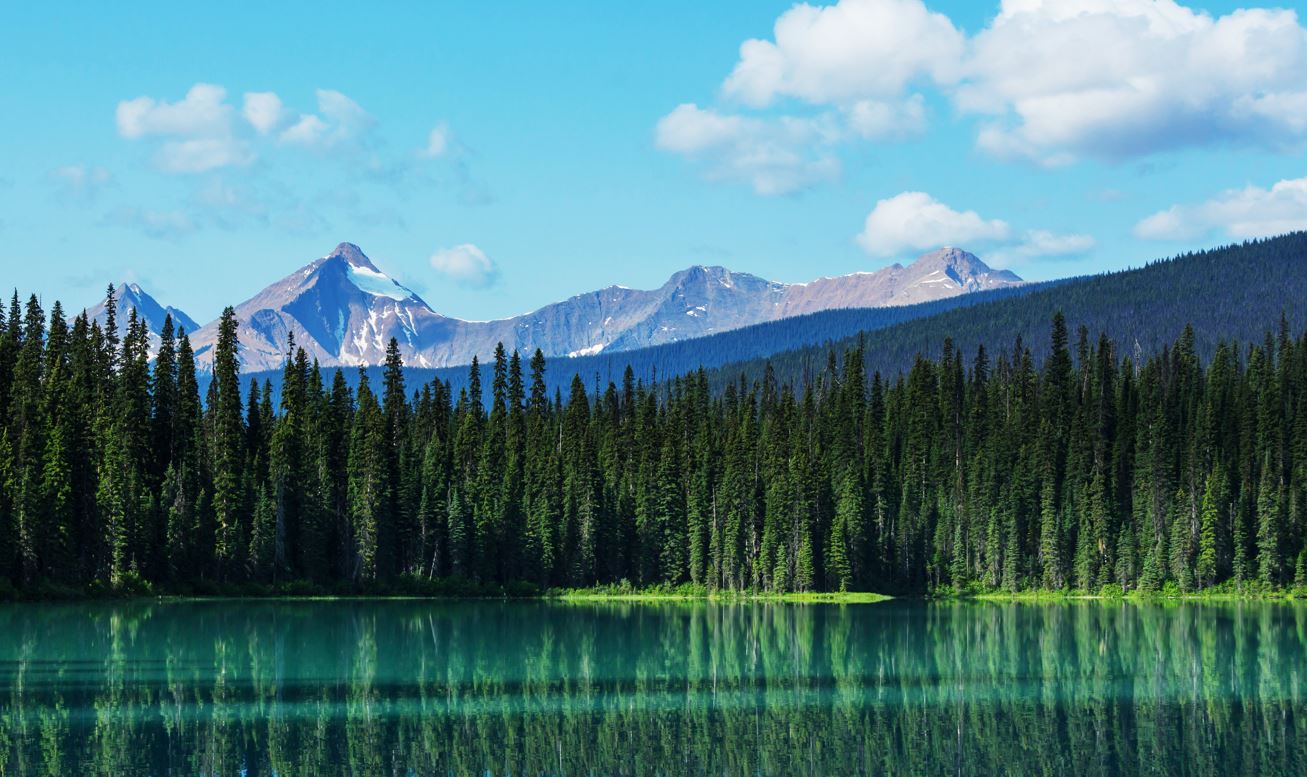 Unless you live in Crestmont or Valley Ridge, few neighbourhoods in Calgary have as quick-and-easy access to the foothills and mountains out west.
Getting to and from the Rockies is much easier when living in The Village at Trinity Hills community as you won't have to drive through the city to reach these routes. It should take about 60 minutes to Canmore and 75 minutes to Banff. Also see:
#4 – Central town centre & anchor tenants

Central in Trinity Hills will be a "complete urban village" town centre featuring the following:
Ground-level shopping, restaurants & cafes
750,000 total square feet of shopping, dining and recreation
PetSmart, GoodLife, Bulk Barn, Save-On-Foods
Dollarama, Sofaland, Olympia Liquor
The nearby Greenwich community's urban village located across the Trans Canada Highway will feature more close-to-home amenities include a new Calgary Farmer's Market and several boutique restaurants, shops and services.
#5 – The builder is experienced in creating urban villages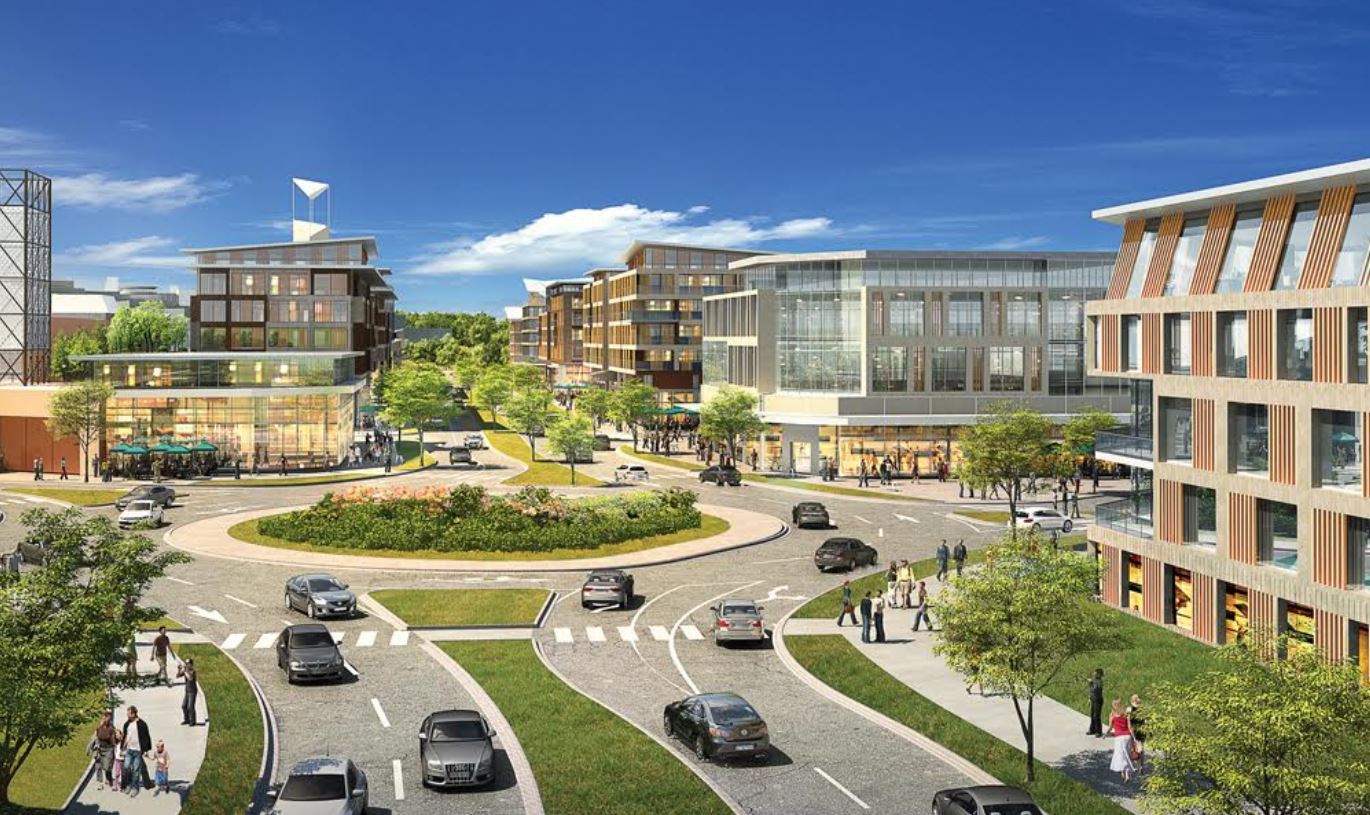 Metropia has an impressive portfolio consisting of buildings located mostly in the Greater Toronto Area but also a few in Calgary. The developer's local projects include N3 in East Village, the "carless" condo offering very affordable units to those who do not need an underground parking stall.
Also, University City in Brentwood was built by Metropia. If you're familiar with this urban village, it consists of four condo towers: two high-rises and two mid-rises, and one townhome development on the backside.
Knowing that a developer is experienced in the type of product or community they are expected to build should be reassuring if you're a potential buyer interested in Trinity Hills!
Trinity Hills Real Estate Agents

Are you thinking about relocating to The Village at Trinity Hills? Or, maybe you're wondering if now is a good time to sell your property in the area? Our team of REALTORS® in Calgary with RE/MAX House of Real Estate have years of experience in helping people buy and sell multi-family homes in northwest Calgary and they would love to put their knowledge and skillset to work for you!
Contact Cody & Jordan anytime at 403-370-4008 if you have questions about current listings on the MLS® or would like us to set up a showing for you! Get a Free Property Evaluation for your home at The Village in Trinity Hills, Calgary, today!
We are looking forward to helping you accomplish your real estate goals!
Return to Northwest Real Estate.
The Village at Trinity Hills Calgary Homes for Sale

Prev

Next