Real Estate Terms Defined: Interest Rates
May 31, 2016
By Cody Battershill
What is an "Interest Rate" and How Will it Affect Me?
Interest rate: the rate at which you (a borrower) pay interest to a lender. Interest rates are usually given on an annual basis, known as the annual percentage rate (APR).

Basically you are renting assets (money) like you would a car, and the leasing charge to the borrower is the interest paid.

For example, when the mortgage balance is $200,000 and the going interest rate is 7 percent, one single annual payment will amount to $14,000 interest. More frequent payments (month-to-month) will result in different amounts of interest paid.

When a borrower is considered a low-risk entity, they will typically be given a low interest rate. On the other hand, when they are considered high-risk, interest rates will likely be higher.
Interest Rates & Mortgages
Throughout your amortization period (the time it will take you to repay your mortgage entirely), you may have a handful of different mortgages from a handful of different lenders.

The term of your mortgage is the length that you will pay the predetermined interest rates and continue your obligations to the lender. Once that term is over, you have the option to renew your mortgage with your current lender or go with a new one all-together.

This is when you will renegotiate interest rates depending on current market conditions. You can also pay a lump sum off of the principal amount still owed without restriction, and if you wanted, pay off the entire mortgage without any penalty.

If you wanted to change your interest rates during your term of agreement, a large fee may be charged to you by the lender.
Fixed Interest Rate Mortgage
A fixed interest rate mortgage has a percentage of interest that is fixed for the life of the mortgage. However, people often renegotiate the terms of their mortgage with their lender.
Adjustable Interest Rate Mortgage   
An adjustable interest rate mortgage may have interest that changes month-to-month, every few months or per annum, depending on the mortgages terms. Interest rates in these types of mortgages move up or down in correlation with economic conditions.
With that in mind, it is ALWAYS important to bargain for the absolute best interest rates on your mortgage as it can add up to big dollars over the long term.
As an experienced REMAX real estate professional and REALTOR® in Calgary, I can refer to you one of the mortgage specialists I work with closely to help you get the best rates possible!
Home Buyer & Seller Tips + More
Questions about Calgary Real Estate?

Call me anytime at 403-370-4180 or message me below for a prompt response. I am looking forward to helping you accomplish your real estate plans!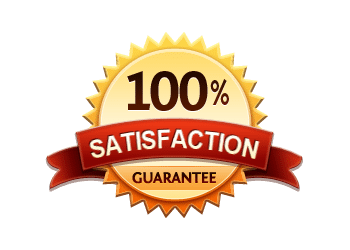 [gravityform id="35" title="false" description="false"]