Calgary South Infill Homes Community Index
April 20, 2012
By Cody Battershill
Calgary South Infill Homes – Inner City Community Index
There are quite a few different inner city communities in Calgary, each of them unique in their own way. Below we have profiled infill communities in southern Calgary where you will find the following information...
These are all the best Calgary south inner city infill communities! At any time if you have questions about any one of these Calgary inner city neighbourhoods, call me directly at 403-370-4180!
Also, be sure to check out these North Calgary Inner City Communities today!
Search All Calgary South Inner City Homes
[mrp account_id=21736 listing_def=search-363363 context=recip init_attr=ipp~10,sort~price_asc,lvs~gallery]
Altadore
Altadore is an upscale area located in the inner region of the city. Only minutes from the downtown core, the panoramic views of downtown and surrounding areas is another reason why it's attractive on today's market. Find out more at Altadore Calgary Inner City Infill Neighbourhood.
Currie Barracks
Currie Barracks is an exclusive new residential area in the cities inner SW region. Developed on the old military barracks, this three phase development is bound to be sold out sooner than later. Read more at our Calgary Inner City Community Currie Barracks.
Erlton
Erlton is an up and coming inner city community in southeast Calgary. It is a great living opportunity for those who cant afford a pricey 1 million dollar infill home but would still love to live in the inner city region. Learn more at our Erlton Calgary Community and Home Search.
Garrison Green
Garrison Green is another community just south of Currie Barracks that was developed on the old military barracks. This community lives up to its name, with lots of green spaces and beautiful neighbourhood design. Looking for more information? Check out Garrison Green Calgary  Community and Listings
Garrison Woods
Another community with awesome location in Calgary's SW. Downtown is minutes away when living in this community that just happens to border the wonderful Marda Loop business district as well. Find out more about this neighbourhood at Calgary Inner City Real Estate Garrison Woods
Glendale
On top of having a view westward of the graceful Rocky Mountains, this area is less than three kilometers away from the downtown area! See more reasons why are many new infill developments in the area at the Glendale Calgary Inner City Community
Killarney
Killarney has everything its residents need close to home! Escape west out of the city with ease and arrive at the mountains quickly, or head eastward and be in downtown within minutes. More information for this wonderful inner city community can be found at the Calgary Killarney Neighbourhood Profile
Inglewood
Inglewood is an up and coming inner city infill community in southeast Calgary. Located just minutes from the downtown core, Inglewood has some hard to look past features that makes it one of the most exciting, new infill development sites in the area. Find out more at Inglewood Calgary Community and Home Search
Ramsay
Ramsay is another up and coming inner city community in south Calgary. Sitting on top of a plateau adjacent to the Stampede Grounds, many homes in Ramsay have magnificent views of downtown Calgary, where a walk to the core would take around 10 minutes. Find out more at our Ramsay Calgary Community Review and Home Search
Richmond Park Knob Hill
Richmond Park and Knob Hill have awesome location and even better access to all the amenities and services we Calgarians need! More on this central neighbourhood can be read at Richmond Park Knob Hill Calgary Community
Rosscarrock
What an amazing area to live in! Less than three kilometers to the downtown area, property in the area is highly sought after for urban professionals looking to live close to their work. Read more on this Infill Community Rosscarrock
Scarboro
It doesn't get much closer to downtown than Scarboro! Developed on a graduating escarpment towards the west, many Scarboro homes have breathtaking views and come at a higher price point than most other areas. Find many new inner city infill homes in the area. Learn more at our Scarboro Calgary Community Review
Shaganappi
Shaganappi is part golf course, part residential area split by Bow Trail SW and can be reached from downtown within five minutes, heading west. Residents have great connectivity between main routes of the city and are in the cities inner city region. Read more about it at the Calgary Inner City Community Shaganappi
South Calgary
South Calgary is a unique neighbourhood that has some spectacular views of the downtown region, an area that takes less than five minutes to reach by vehicle! Redevelopment plans for the area are in progress, giving incentive for the construction of new homes in the area. More about South Calgary can be found at South Calgary Infill Community Profile
Spruce Cliff
Spruce Cliff is a very popular residential area immediately south of the Bow River, providing some amazing recreational opportunity for its residents. Also known for its panoramic views of the cities NW, its inner city location has made it a hot commodity on today's market. Check out why at Inner City Community Profile Spruce Cliff.
Westgate
Westgate is an up and coming inner city neighbourhood located just a few minutes from the downtown core. It has a very convenient location close to amenities on 17th Avenue SW and Westbrook Mall, and is a few minutes walk to the newly built west LRT line and pathways along the Bow River. See more at Westgate Calgary Community and Home Listings.
Wildwood
Located only a few minutes west of the downtown Calgary core, Wildwood offers all the conveniences of inner city living for an attainable price. This area's plateau location overlooks the Bow River Valley and has immediate access to the river, amenities and services and more just a few minutes from the neighbourhood. Find out more at Wildwood Calgary Neighbourhood and Listings today.
Windsor Park
Windsor Park is a very family oriented inner city neighbourhood in southwest Calgary. Found only second from the Elbow River and Glenmore Reservoir, Windsor Park offers residents ample outdoor recreational opportunities as well as a convenient lifestyle through tons of nearby amenities on Macleod Trail. See more at Windsor Park Calgary Community Review today!
Find more tips for Calgary infills below...
Questions about Calgary Inner City Infills?

Call me direct at 403-370-4180 or message me below, any time! I am here to help you accomplish your real estate goals!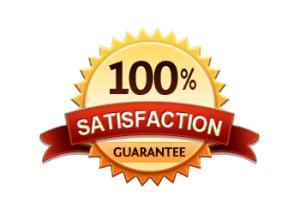 [gravityform id="35" name="Here to Help" title="false" description="false"]