Calla Living is Under Construction
October 31, 2011
By Cody Battershill
Calla Living New Condo Project in Calgary Starts Construction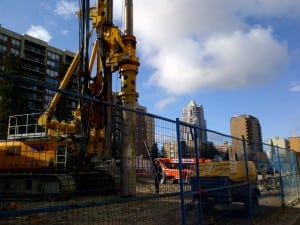 Calla Living is now under construction! Most developers have to wait for a minimum amount of pre-sales before they start construction, sometimes reaching as high as 60% of total sales but this is not the case for Calla Living. This is a huge benefit to new condominium buyers in Calgary as they know the project is going ahead, and dont have to wait as long for possession.
Buying a new condominium can feel like a big decision and knowing your building is already under construction is comforting. The developer of Calla Living is from Vancouver and has already finished 3 buildings in the beltline, this is another factor that should influence your decision making process. Picking the right developer with a good track record is important.
Calla Living is already 30% sold in just under a month! Some floor plans are completely sold out but their is still a lot of good new condo plans available. It is critical you work with a new Calgary condominium specialist REALTOR® when buying a new condo so you have your own professional representation and get the best advice.
I will help you make the best new condo decision with:

The right building
The right location
The right developer
The right floor plan
The right floor height
The right upgrades
The right colour palette
The right timing
The right price
The right amenities
[gravityform id=10 name=Contacta Calgary Condo Expert]