Attached vs. Detached Infill Homes: What's the Difference?
July 17, 2019
By Cody Battershill
Attached vs Detached Infills: What's the Difference?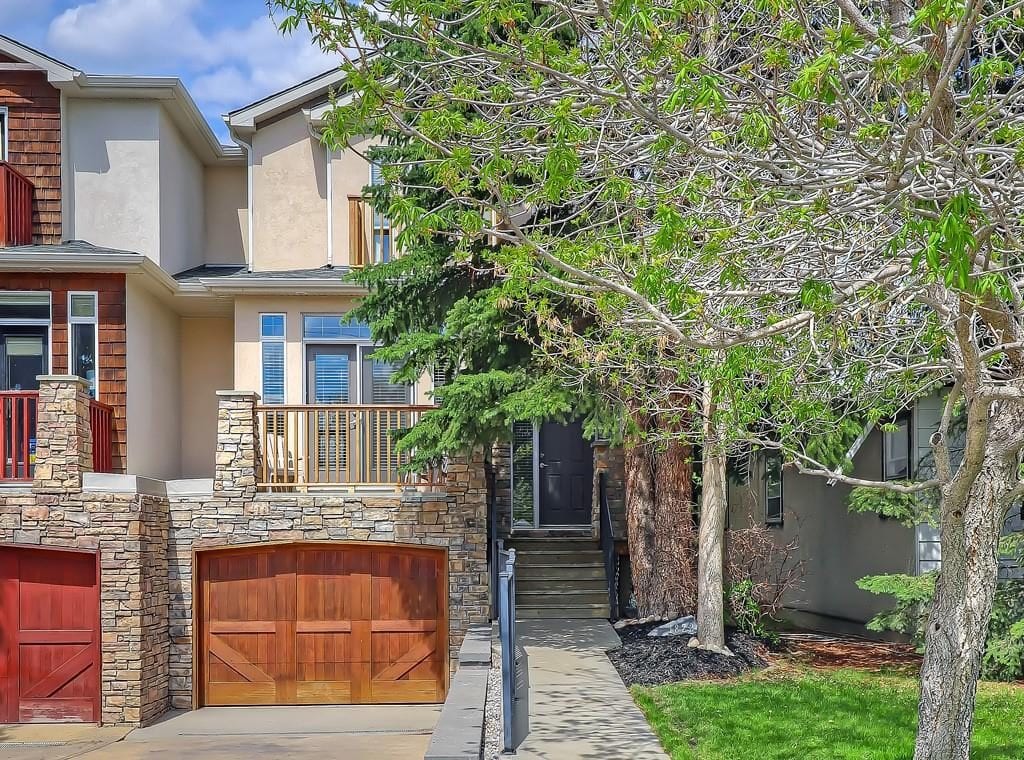 If you're looking for a newer inner city home (also known as an infill) in Calgary, you basically have a choice between two main styles of infill properties:

Detached single-family home
Attached single-family home

So what are the main differences between an attached and detached infill home? Let's get to it.
Detached Infills: Stand-Alone
When comparing detached vs attached infills, there are many differences that separate the two.

But the most obvious between each style is that a detached infill home is not connected by a shared wall to another property.

In other words, it's a stand-alone house.

Detached infills can sometimes be narrower if built on 25-foot lots and they aren't always built in pairs.

Detached infills can also be built on wider lots achieving wider homes and more space.

You'll often see such large luxury lots in Upper Mount Royal, Elboya and Altadore.
Attached Infills: Common Wall
Attached infills are built in pairs and have a common wall between them.

Such inner city homes are sometimes also categorized as a duplex-style and are almost always built on 50-foot wide lots to maximize space inside and out.

It's common to find pairs of attached infills built on lots 50 feet wide, while it's uncommon to find them on lots any larger than this.

Their counterparts (detached homes) are optimal for larger sized lots over 50 feet wide, which is what you'll mostly see in Calgary.

However, this is not to say detached infills are only found on larger lots. You will see narrow detached infill homes which are stand-alone houses throughout the inner city.
What is a Semi-Detached Home?
You might see the term "semi-detached" when browsing MLS® listings.

A semi-detached home means that the home is attached to another dwelling by a common wall.

In Calgary, duplex-style infill homes will be categorized as semi-detached.

Often seen at duplex-style developments with a semi-detached sub-class are houses built in twos, threes or fours with similar layouts.
Infill Dimensions: What's Best for You?
When deciding on what kind of inner city infill is best for you, it's important to understand the dimensions of attached and detached styles.

For example, detached infills built in twos on a 50-foot wide lot will have smaller width dimensions, usually 17 feet, to provide enough space between the two homes and the adjacent lots.

On the other hand, attached infills are typically 21 feet wide since they share a common wall and have no property gap between them.

Evaluating the pros and cons of each style will come in handy when deciding on which type of infill home to buy in Calgary.

Also check out our guide to the Suburban vs. Urban Living: Pros and Cons today.
More Inner City Buyers' Guides
Questions about Attached or Detached Infill Homes?

As a highly experienced REALTOR® with RE/MAX House of Real Estate, I guarantee to provide you with the best service and advice while making sure you have all the information needed to make the best decisions.
Call me anytime at 403-370-4180 or send a message below for a quick, if not immediate response. I am looking forward to helping you accomplish your inner city real estate goals in Calgary!

[gravityform id="35" title="false" description="false"]