Attached vs. Detached Infill Homes: What's the Difference?
February 6, 2022
By Cody Battershill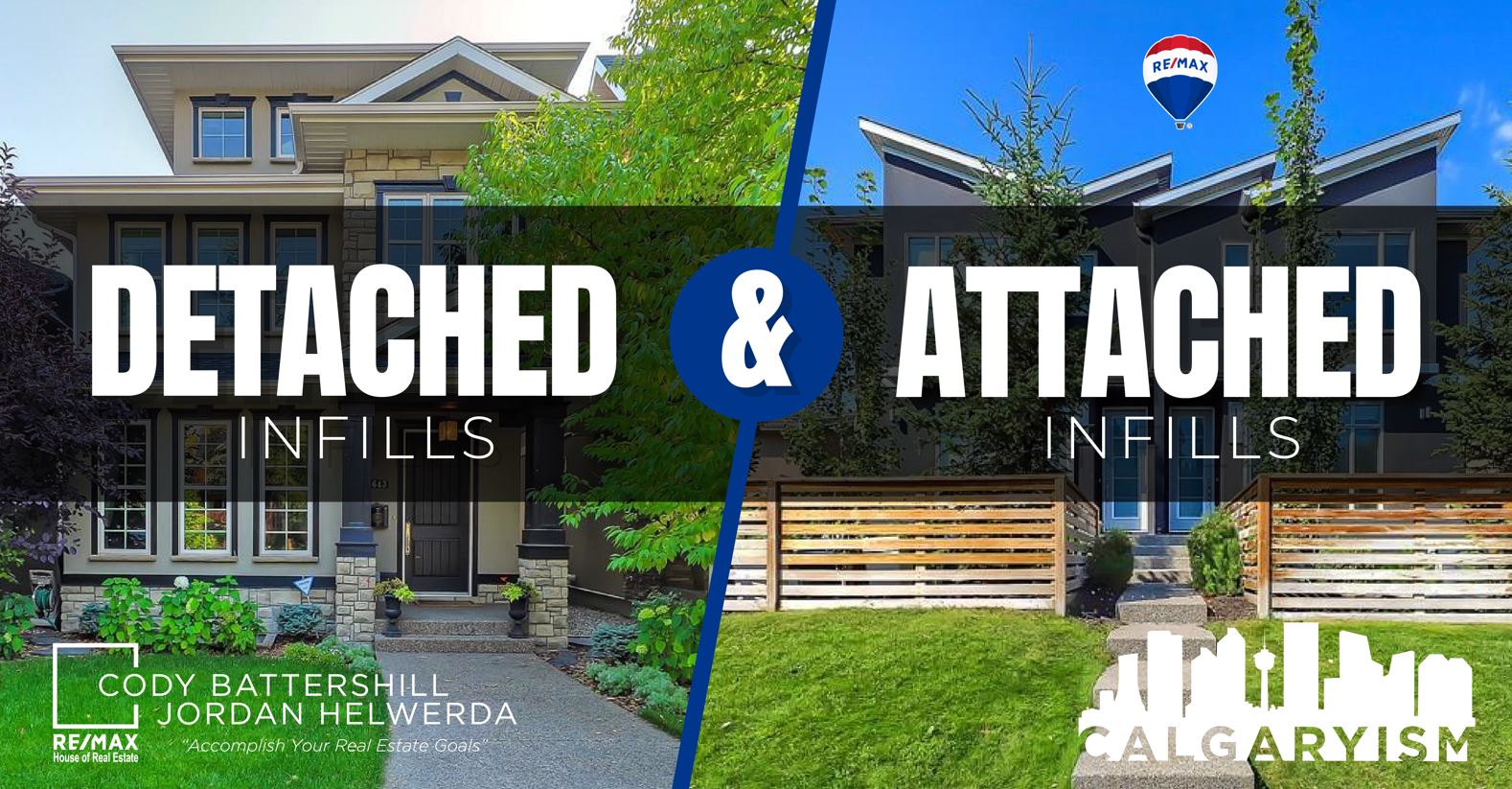 If you're looking for a newer inner city home (also known as an infill) in Calgary, you have a choice between two main styles of infill properties:
Detached single-family home
Attached single-family home
So, the question remains: what are the main differences between attached and detached infill properties? Let's get to it. Also see:
Detached Infills: Stand-Alone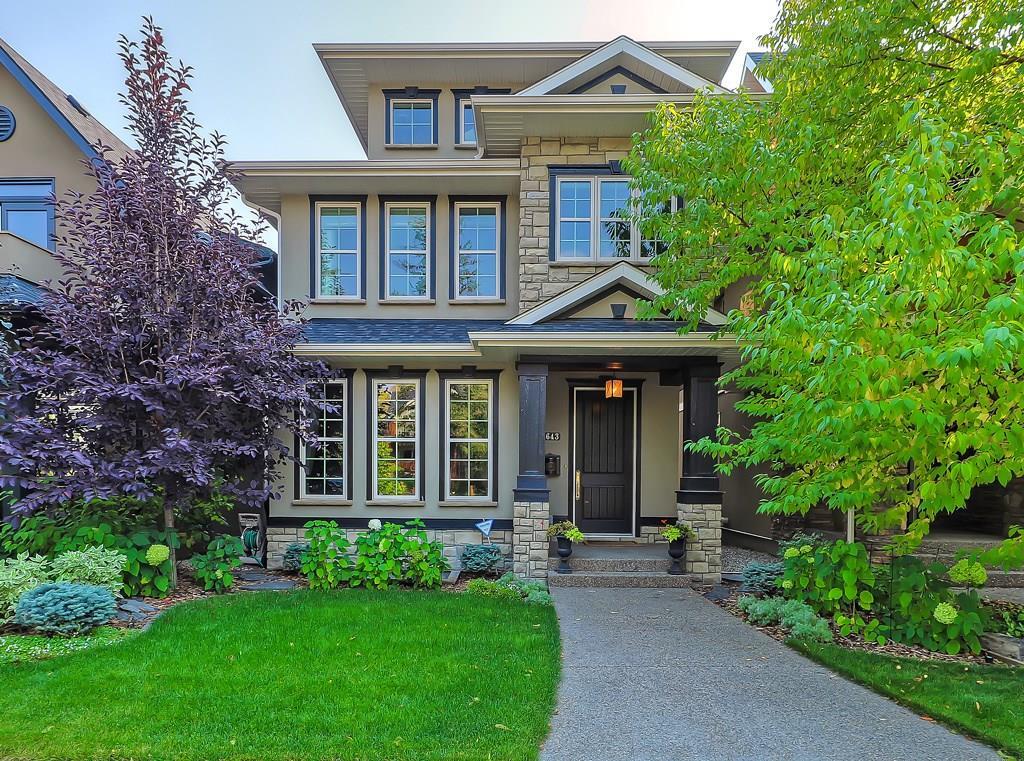 When comparing detached and attached infills, a handful of differences separate the two, the most obvious being that a detached infill home is not connected by a shared wall to another residence.
In other words, a detached infill is a stand-alone house.
Detached infills can sometimes be narrower if built on 25-foot lots, as setback requirements from the property line (4 to 4.5 feet) will force the floorplan to be no larger than 17 feet wide. The same goes for double detached infills built on 50 foot lots; both floorplans will be no wider than 17 feet to pass city bylaws.
However, detached infills are also built on wider lots, achieving wider homes and more space – and in most cases, a higher price tag. These types of infill homes are often seen in established City Centre communities that include (but are not limited to):
Attached Infills: Common Wall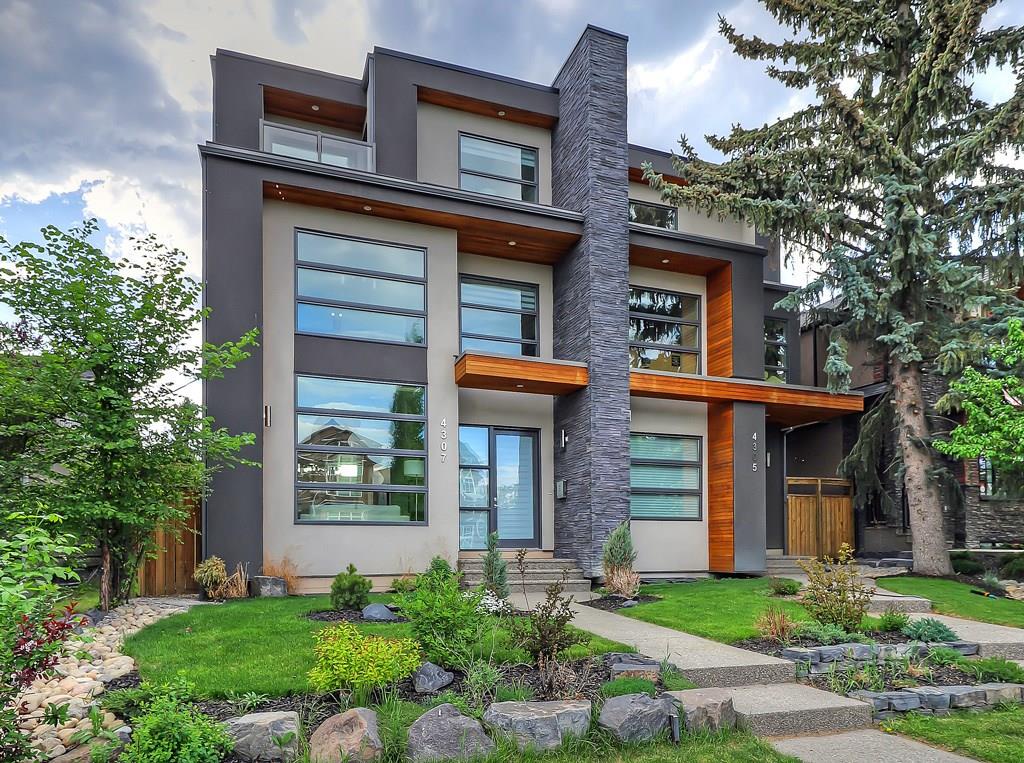 Attached infills are built in pairs and have a common wall between them. Such infills inner city homes are sometimes also categorized as a duplex-style (semi-detached). They are almost always built on 50-foot wide lots to maximize space, allowing for a floorplan with 21-feet of width on either side.
Attached homes are optimal for larger-sized lots over 50 feet wide as well, a new common trend seen across the City Centre in Calgary. In recent years, many homebuilders have chosen to build triplexes or fourplexes on a single or two adjacent lots. These "semi-detached" properties are reminiscent of townhomes and most units will share two common walls.
Keep in mind that these types of semi-detached infill developments typically come with a single-car garage. Meanwhile, attached homes built in pairs usually come with a two-car "attached" garage.
While attached infills are found throughout the City Centre, here are a few communities where you'll find several of these types of properties:
What is a Semi-Detached Home?
You might see the term "semi-detached" when browsing MLS® listings. If you don't know already from reading above, a semi-detached home means that the home is attached to another dwelling by a common wall.
In Calgary, duplex-style infill homes are categorized as semi-detached.
Often seen at duplex-style developments with a semi-detached sub-class are houses built in twos, threes or fours with similar layouts.
Infill Styles: What's Best for You?
When deciding on what kind of inner city infill is best for you, it's essential to understand the dimensions of attached and detached styles.
Consider all the details available to you when deciding on what type of home is best for you, such as:
Floorplan width and depth
Noise concerns surrounding a shared wall
Available backyard space
Lawn maintenance: concrete, grass, rocks, etc.
Evaluating the pros and cons of each style will come in handy when deciding on which type of infill home to buy in Calgary. Also check out our guide to the Suburban vs. Urban Living: Pros and Cons today.
More Inner City Buyer Guides
Questions About Infill Homes in Calgary?


As highly experienced REALTORS® with RE/MAX House of Real Estate, we guarantee to provide you with the best service and advice while making sure you have all the information needed to make the best decisions.
Call us anytime at 403-370-4180 or send a message below for a quick, if not immediate response. We are looking forward to helping you accomplish your inner city real estate goals in Calgary!