Evanston Calgary Community Review and Home Search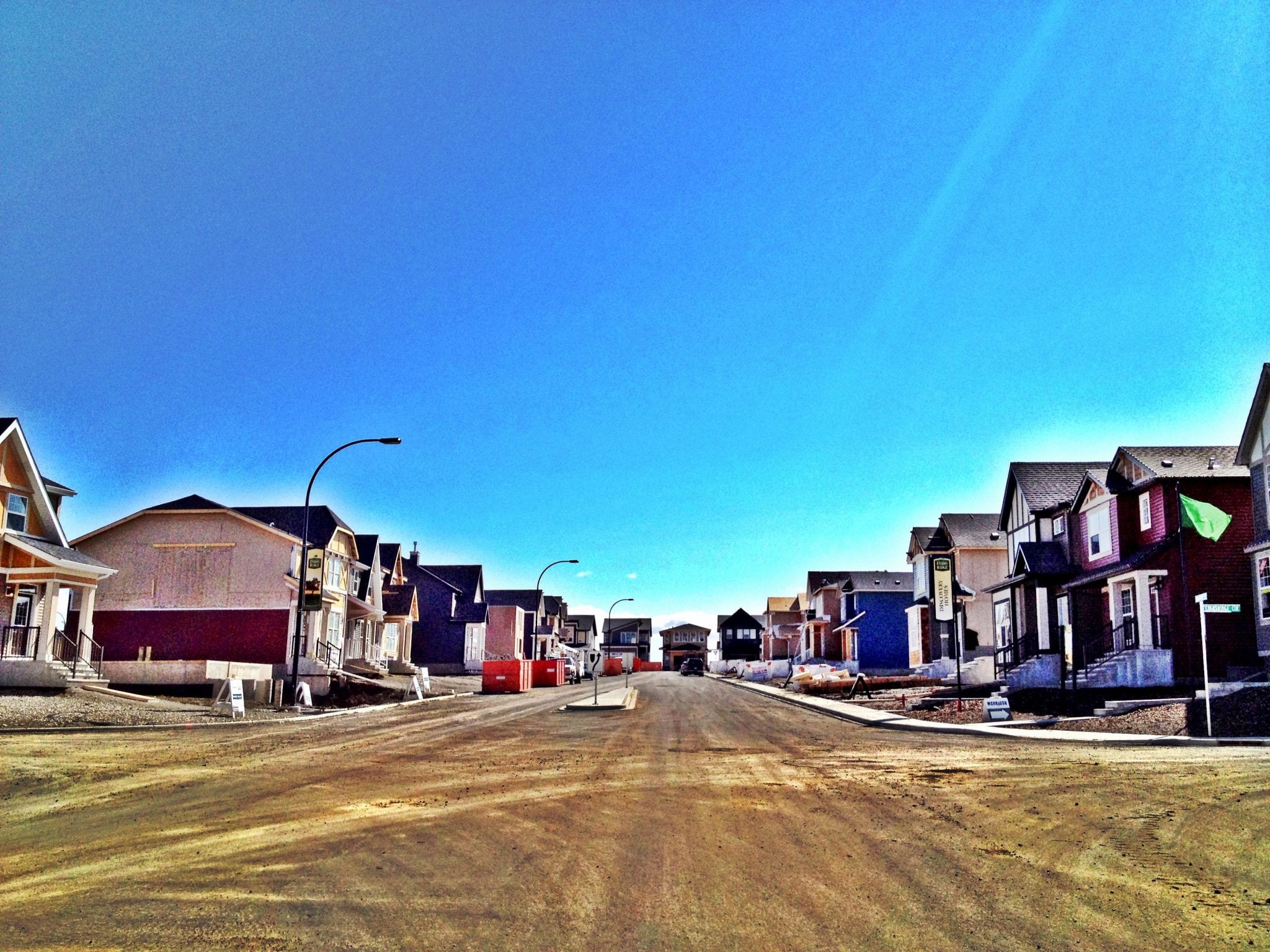 Evanston is a young suburban neighbourhood in Calgary's NW quadrant developed by Qualico. Official community establishment was in 2007. Since then the creek-prairie community has seen extensive development with new phases in construction.
Qualico's design for the community provides maximum living space in a prairie setting that has fewer fenced areas, more open spaces, playgrounds, green spaces and verandahs. These features serve purposefully to bring about more social interaction amongst residents in Evanston.
Search Evanston MLS® and Real Estate Listings
Data was last updated October 1, 2020 at 05:30 AM (UTC)
Location
Evanston Amenities
Evanston is host to a recently completed outdoor shopping plaza that includes essentials including CO-OP, RONA, BMO and other small businesses such as the Good Earth Cafe and Wok Box to name a few.
Costco is a few minutes west on Stoney Trail within the neighbouring community of Sherwood.
Cardel Place is located less than five minutes away in Coventry with a vast number of other businesses and services.
Crowfoot, one of Calgary's largest outdoor shopping area, is just a few minutes west on Stoney Trail.
Evanston Schools
Public Elementary – Cambrian Heights

Public Junior High – Georges P. Vanier

Public Senior High – James Fowler

Shuttles are provided by CBE to transport these students to and from these schools.
Some immediate benefits of living in Evanston Calgary:
Close to Calgary's YYC international airport

Great access to major roads

Borders Stoney Trail, a ring road still in development that will eventually fully encircle Calgary

Close to Cross Iron Mills, Cardel Place, RONA, COSTCO and a plethora of other amenities and services

A great area to live if frequent trips to Edmonton or the mountains are on the agenda

A relaxing community providing escape from the sounds of the city

Green oriented with water saver toilets, energy star appliances, insulated hot water taps and other minor guidelines
Developer
If you are thinking about building a home in Evanston read this article about why you should use a REALTOR® to build!
Qualico Developments was established during the 1950's in Winnipeg, Manitoba where it started out as a small sized home building company. Over the next six plus decades Qualico would begin new home projects in western Canadian cities such as Calgary, Edmonton, Vancouver, Fort McMurray and Red Deer.
2005 marked the first date that Qualico Developments expanded outside of the country with new projects in Austin, Texas of the United States.
Today Qualico Developments is one of the few fully privatized real-estate companies of its size in existence.
Every year approximately three thousand people appoint Qualico to build their new family home because of the inherent experience from decades of work and quality of product delivered.
Reviews of Qualico give a positive reflection of the company. The Better Business Bureau of Canada has received only a total of 9 complaints with the BBB in the last 3 years, which is not bad considering the average amount of 3000 houses constructed by Qualico each year.
This is not to say that every customer will file a complaint with BBB when a problem arises, but BBB is well known to many residents of Canada.
It is important to note that the Better Business Bureau have authority to investigate and pursue any legal action necessary in response to complaints filed by customers. On a scale from A+ to F, Qualico is rated A-.
Demographics
Some relevant demographics for Evanston (City of Calgary, Civic Census 2009) include:
Ages 24 and below – 36.3%

Average household income – $85,418 (Statistics Canada, 2006 Census)

Percentage of population with a High School Diploma or higher – 80.1%

Ratio of residents who own their property – 93.5%

Ratio of residents who rent their property – 6.5%
Also, be sure to check out our Evans Ridge Calgary Community Review, a sub division of Evanston!
Questions about Evanston Homes?

Call me anytime at 403-370-4180. I would be happy to assist you in a professional and service focused manner! Make a smart move and hire me to represent your best interests today for building a new home or buying a resale MLS® listing.