Rocky View County Acreages for Sale
Search Calgary Real Estate
Search the newest real estate listings in Calgary by beds / baths / community / price + more options today!
Rocky View Municipal District: Facts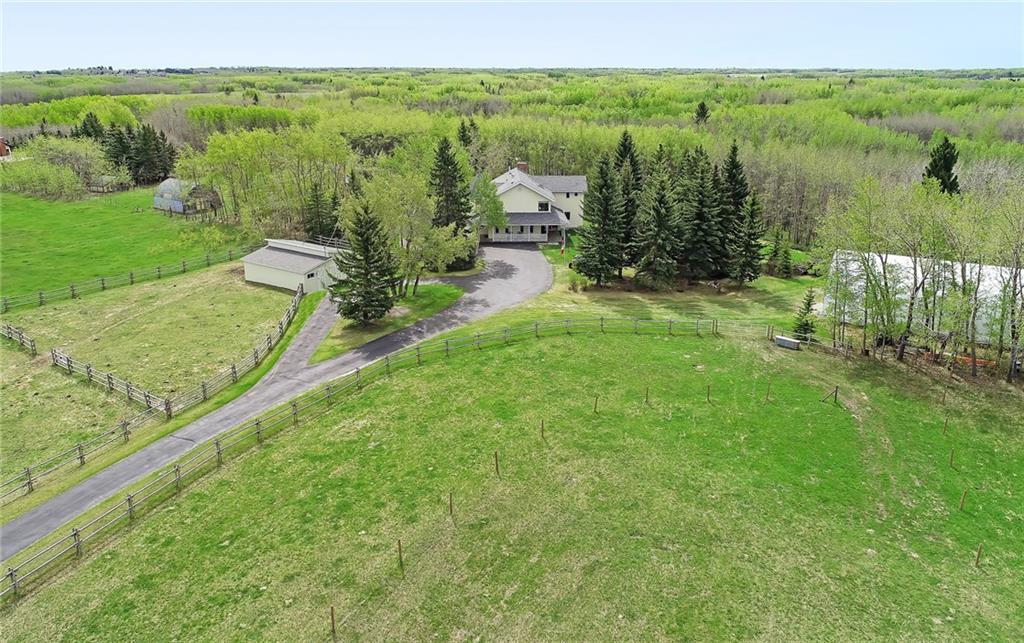 Home to nearly 39,500 people in 2016
Population density of 10.3 people per square kilometre
Home to more than 13,620 private dwellings with a 92.2% homeownership rate
Surrounds Airdrie, Cochrane, Chestermere, Crossfield, Beiseker, Irricana,
Includes the small communities of Elbow Valley, Springbank, Bearspaw, Bragg Creek, Cochrane Lake, Madden, Bottrel, Kathyrn, Kepma, Delacour, Dafroy, Conrich, Langdon, Indus, Dalemead
Rocky View is a popular county for rural living near Calgary, home to more than 13,000 private residences with a population just shy of 40,000 according to the most recent consensus.
Located to the west, north and east of the big city, Rocky View envelopes several smaller towns which are also part of the Calgary Metropolitan Area including Cochrane, Airdrie and Chestermere, as well as the renowned areas of Springbank, Bearspaw and Elbow Valley.
Rocky View Acreages & Land
Rocky View acreages for sale come in a wide variety of shapes and sizes. Find newly developed homes on expansive acreages in the Springbank area, or perhaps a pre-construction property in an upscale community like Watermark at Bearspaw.
Rocky View land for sale also is highly sought-after on the market, especially plots that feature panoramic views of the rolling foothills and Rocky Mountains. With thousands of single-family dwellings found across the county, several older acreages also exist on the market in Rocky View at any time, presenting a grand opportunity for homeowners to renovate and create a new abode from the ground up.
From luxury mansions to farmsteads, Rocky View Municipal District has something to offer for almost any rural home buyer.
Rocky View Amenities & Recreation
Real estate in rural Rocky View County provides homeowners with quick-and-easy access to recreation and leisure such as hiking, camping, canoeing, horseback riding, skiing and other related outdoor activities. In addition, Highway 1 and 1A provide residents with convenient access to the foothills and mountains where some of the best recreational opportunities in Alberta are found.
Airdrie, Cochrane and Chestermere are home to all the day-to-day amenities that Rocky View acreage residents could need: home department stores, professional services, grocers, restaurants and more.
Designated Schools:
Banded Peak School - Bragg Creek area - Grades K-8
Bearspaw School - Bearspaw area - Grades K-8
Chestermere High School - East of Chestermere, in Rocky View County - Grades 10-12
Elbow Valley Elementary School - Springbank area - Grades K-4
Indus School - Indus area - Grades K-9
Kathyrn School - Kathyrn area - Grades 1-8
Langdon School - Langdon area - Grades K-9
Prince of Peace Lutheran School - East of Calgary - Grades K-9
Sarah Thompson School - Langdon area - Grades K-4
Springbank Community High - Springbank area - Grades 9-12
Springbank Middle School - Springbank area - Grades 5-8
Westbrook School - North of Cochrane - Grades K-8
Learn more about Rocky View Designated Schools here.
Rocky View Real Estate Experts

Are you thinking about making a move to the Rocky View Municipal District or selling your current property in the area? Our team of experienced REALTORS® have helped countless clients buy and sell acreage properties in Rocky View County and would love to put their knowledge and skillset to work for you!
Contact Cody & Jordan anytime at 403-370-4008 if you have questions about current listings on the MLS® or would like us to set up a showing for you! Get a Free Property Evaluation for your Rocky View acreage home near Calgary today!
We are looking forward to helping you accomplish your real estate goals!
Return to Calgary Acreages for Sale
Rocky View Acreages for Sale

Prev

Next