The River Luxury Condos in Mission Calgary – Construction Underway
November 7, 2012
By Cody Battershill
The River Luxury Condos in Mission - 135 26th Avenue SW, Calgary, AB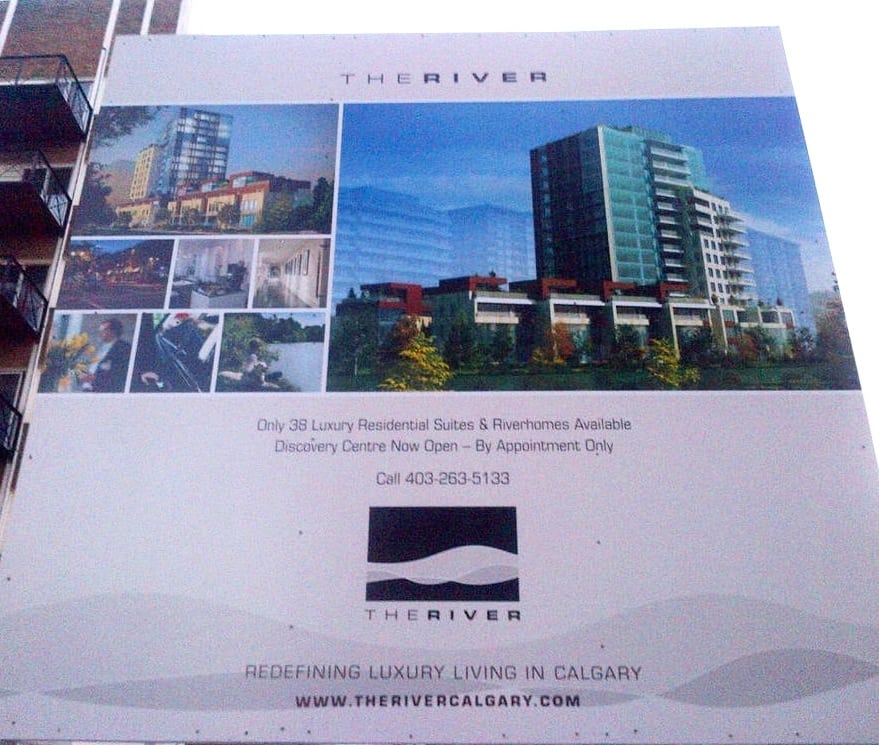 Construction for The River Luxury Condos in the inner city community of Mission Calgary is now underway.
The River is a new luxury condo by 26th Avenue River Investments Incorporated. The River is truly the first condo development of its kind in Calgary offering buyers an unparalleled luxury condo living experience on the riverside of the Elbow River in spacious, state of the art estate style condominiums all located very close to the downtown core.
Demand for Luxury in Calgary
There is a large demand in Calgary for benchmark condos that go above and beyond the standard of luxury already seen in existing upscale developments. Such a demand has given way to The River, a condo offering buyers the choice to live in a luxury condo without compromising on space, features and location.
With that being said, more than 60 percent of its first phase units have already been sold. So for those thinking of purchasing at the new luxury condo sooner is better than later.
The River is...
15 stories
38 living units including 27 condos and 11 townhomes
Located in the highly desirable inner city condo community of Mission
Wide range of floor plans and sizes
Built on riverside property along the Elbow River
Projected completion of construction for sometime in spring of 2015
Location
[mappress mapid="251"]
Not long ago The River gained the title for the most expensive condominium ever sold in Calgary with the sale of a 5,300 square foot penthouse at a price of $8.3 million, only later to be beaten out by the sale of another 5,600 square foot penthouse at the development for $8.99 million.
Why Choose The River?
Unparalleled estate style luxury living without compromise
Large outdoor spaces unlike any other in the city
Inner city location within minutes to downtown
Ample access to a full range of amenities and services
Immediate access to the network of river pathways and parks
Located on one of the last remaining riverside properties in Calgary
Extensive in-house amenities list
24 7 concierge and security services
Energy efficient building
For more information about this new condo development, be sure to check out The River New Luxury Condos today!
Questions about The River New Luxury Condos?

Get a hold of me direct at 403-370-4180 or by using the contact form below. I am looking forward to your call!
[gravityform id="10" name="Contact a Calgary Condo Expert"]