Why Aspen is as Popular as it Gets in the Westside
April 27, 2013
By Cody Battershill
Aspen Woods Calgary – A Popular West End Community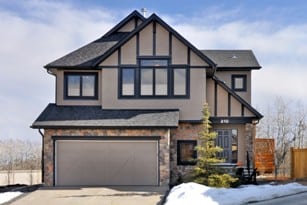 Amidst the aspen groves of the rolling foothills and ravines in Calgary's west end is Aspen Woods.
About 20 minutes of driving west on 17th Avenue SW from downtown is where you will find this popular community, a rather quick commute in comparison to many other "edge of the city" suburban areas of Calgary.
So what's so desirable about Aspen Woods Calgary to begin with? Some of the pros of living in Aspen Woods include…
Luxury homes by reputed luxury builders

Wide assortment of subdivisions and homes to choose from

Interconnected pathways and ravines

For more information on amenities, schools, location, listings and more, please visit Aspen Woods Calgary Community Review and Home Search.
A Rapidly Growing Community

Since its establishment in 2001, the population growth rate in Aspen Woods Calgary has been exponential in comparison to other neighbourhoods.
From 2005 to 2009 Aspen Woods saw its population jump a whopping 455 percent, while all the other neighbourhoods in the city increased by an average of only 11.4 percent.
And while the demand for luxury homes in Calgary continues its pace, so will the development of new subdivisions in the popular west end community. A few of them include…
Aspen Acres
In 2010 Aspen Acres made its debut in Aspen Woods with its semi-estate style homes all for an attainable price. Jager Homes and Shane Homes are the two builders in the area and today the community sits at over 80% sold.

Want to know more? Check out Aspen Acres in Aspen Woods Calgary today, before it's too late!
Aspen Summit
Another luxury subdivision in Aspen Woods featuring three different phases, each with their own set of home builders and starting price points. They are…

Aspen Summit View – Beginning price point in the $600's, featuring homes by Crystal Creek Homes and WestView Builder Group.

Aspen Summit Heath – Prices starting from $1.2 million, featuring custom homes by Elegant Homes and Duri Homes.

Aspen Summit Park – Prices begin in the $800's with homes exclusively built by ALBI Homes.

Looking for more information on Aspen Summit? Be sure to check out Aspen Summit Calgary Luxury Homes!
Aspen Woods Calgary truly is one of the pinnacle upscale neighbourhoods in our city. It has so much to offer all types of buyers, especially families who are looking for a very safe, family oriented community to grow in and make lasting memories.
Aspen Woods Homes Sales
Here are some of the most relevant sales statistics for Aspen Woods, Single Family Homes Sales 2012.
Are you thinking of purchasing a home in Aspen Woods? Be sure to check out these 3 Reasons to Buy a Home in Aspen Woods Calgary today!
Questions about Aspen Woods Homes?

Call me anytime at 403-370-4180 or message me below. I am looking forward to helping you accomplish your real estate goals!
[gravityform id="35" name="Here to Help" title="false" description="false"]