Houses for Sale in Bearspaw Alberta
Search Calgary Real Estate
Search the newest real estate listings in Calgary by beds / baths / community / price + more options today!

Why Choose Bearspaw Real Estate?
Multiple subdivisions with different characteristics and custom-built estate homes to choose from: Lynx Ridge, Watermark, Blueridge Estates, Church Ranches Estates, Silverhorn, etc.
Host to luxury acreage homes that offer only the best in privacy, square footage and high-end features
Spacious acreage lots with anywhere from 1-3 acres or more of private land
Stunning views of the rolling foothills and Rocky Mountains to the west
Quick-and-easy access to amenities in Calgary and Cochrane via Crowchild Trail (Highway 1A)
Bearspaw Communities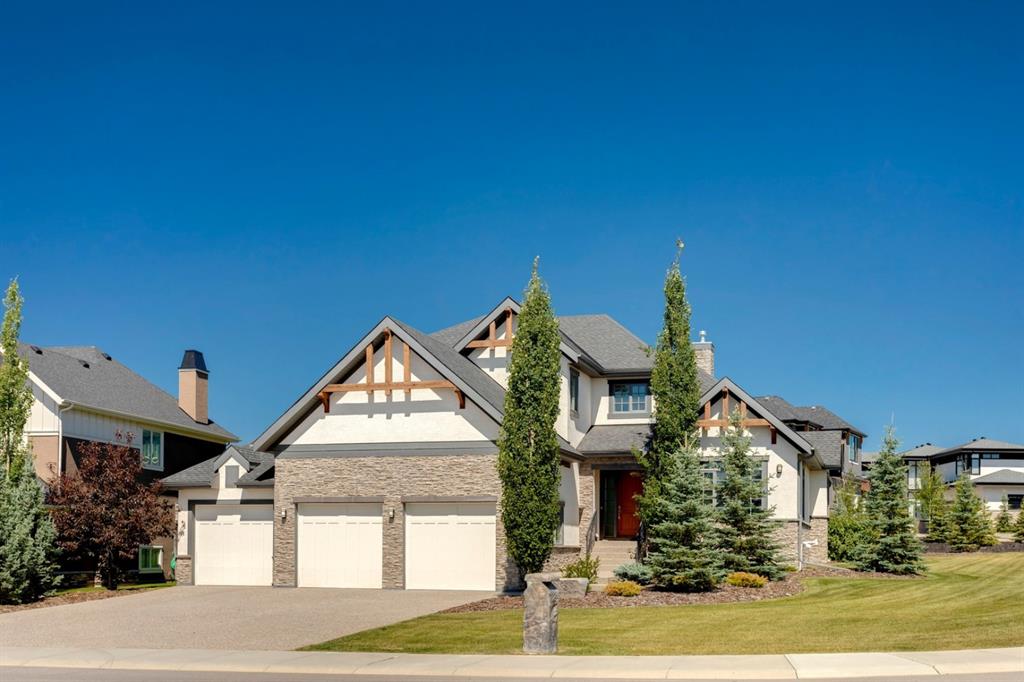 Past Sold Listing in Watermark at Bearspaw
Bearspaw is an exclusive rural area in Rocky View County just northwest of Calgary where you'll find some of the region's finest addresses. Multi-million dollar mansions on sprawling acreages with breathtaking panoramic mountain views characterize Bearspaw houses for sale very well, although not all properties are priced over the $1 million mark.
Several subdivisions found throughout the area has made sure there's a property available for a wide range of upscale buyers. Some of those include:
Watermark at Bearspaw
Watermark at Bearspaw is another sought-after subdivision host to a full spectrum of stunning lakeside estate properties just outside the northwest city limits.
The award-winning community has consistently been named one of Calgary's premier communities in the Rocky View Rural District and is popular among many urban professionals looking for a high-end estate home with all the benefits, not too close or too far from downtown.
• Watermark at Bearspaw Homes for Sale
Blue Ridge Estates
Blue Ridge Estates is an established sub-development in the Bearspaw area featuring expansive estate homes just north of Watermark and west of Tuscany. Residents enjoy convenient access to amenities and main city throughways such as Stoney and Crowchild Trails, with just a one-minute drive from Calgary's city limits.
Acreage homes in Blue Ridge Estates offer spectacular mountain views from nearly every room. Most of these homes have been renovated from the ground up, as they are older construction properties dating back to the late 1980s and early 1990s.
Church Ranches



Church Ranches is yet another highly sought-after luxury community in Bearspaw, just northwest of Calgary's city limits. Developed in the 1990s, estate acreages in Church Ranches are some of the most luxurious properties in the area.
Churches Ranches Estates has a lot to offer residents including a luxury lifestyle in expansive estate acreage homes set amid rolling foothills and sparkling man-made ponds. An interconnecting paved pathway system serves to connect homes to one another in the neighbourhood, making it an excellent place for families to grow with one another and make lasting memories.
• Church Ranches Homes for Sale
Silverhorn
Silverhorn is another sub-division of Bearspaw featuring high-end luxury estate homes with all the bells and whistles you'd expect. Combining a cosmopolitan lifestyle with country living, the community allows you to live every day to the fullest with the utmost privacy.
To date, Silverhorn has nearly 60 developmental land parcels, only a handful of which are still available. With over 5,000 square feet of living space, these Bearspaw homes for sale near Calgary are easily well over the $2 million mark.
Lynx Ridge
Lynx Ridge is a popular subdivision of Bearspaw where you'll find homes priced from the $800s to well over $2 million. It surrounds the Lynx Ridge Golf Course and is nestled just outside amenities near Tuscany, making it a popular subdivision for potential buyers to look into when browsing Bearspaw homes for sale.
Bearspaw Amenities

Rocky Ridge YMCA
One of the best things about Bearspsaw real estate is that it offers homeowners the ultimate in privacy and luxury just minutes away from essential amenities. For example, residents have quick-and-easy access to:
> Bearspaw Lifestyle Centre, a non-profit community centre that offers several recreational, social and educational programs for a wide range of age groups.
> Bearspaw Farmers Market, open seasonally where you'll find the freshest produce and other goods of all sorts
> Stoney Trail, which makes it convenient to go to Cross Iron Mills, New Horizon Mall and other parts of the city via its nearly complete ring road
> Rocky Ridge YMCA, a relatively new indoor sports and recreation centre with over 284,000 square feet of family-friendly recreational fun, including a world-class fitness centre, triple gymnasium, a feature-packed aquatic centre, the BMO Theatre and a Calgary Public Library.
> Downtown Cochrane along the 5th Avenue area where you'll find the mainstay of amenities such as Canadian Tire, Walmat, Save-On-Foods + more
> Royal Oak Centre where you'll find nearly 80 restaurants, shops and services including Walmart, London Drugs, Sobeys + more
> Beacon Hill Centre where you'll find more than 60 shops and almost every department store you could hope for: Home Depot, Costco, HomeSense + more
Bearspaw Designated Schools
Bearspaw is serviced by the Rocky View School District, part of the Rocky View County M.D. in Southern Alberta. Apart from the Bearspaw School (K-G8), Calgary also offers students educational opportunities in nearby communities.
For more information on designated schools, please see:
Bearspaw Community FAQs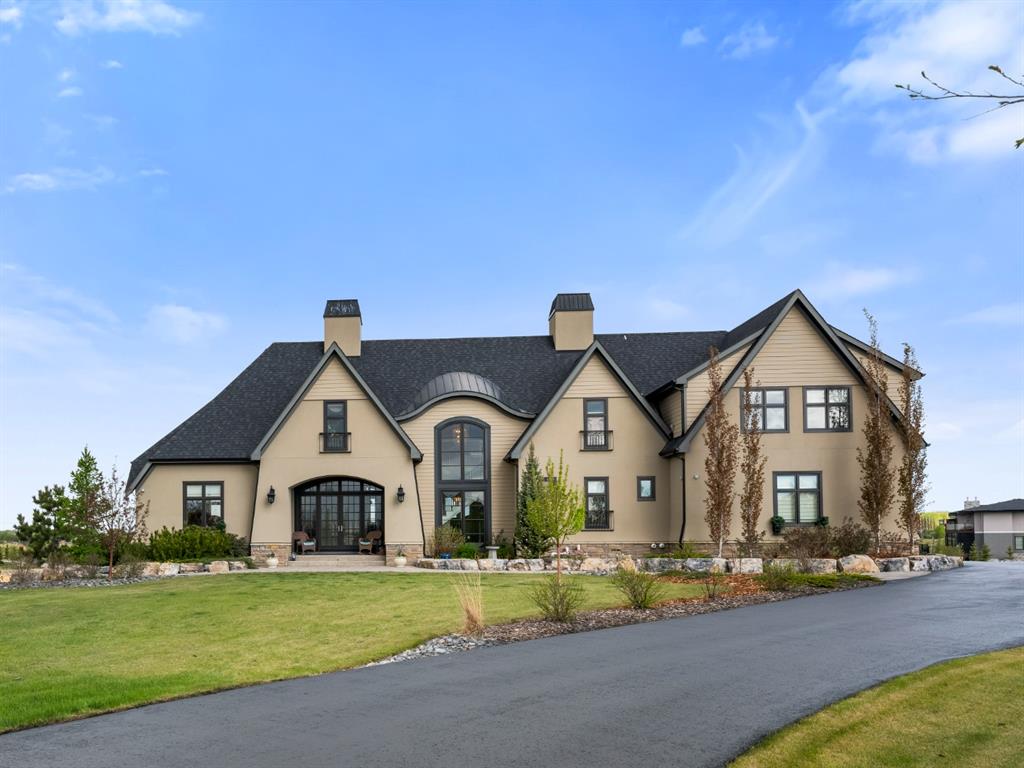 Past Sold Listing in Bearspaw
Q. How far away is downtown Calgary?
A. If you live in Bearspaw, getting to and from downtown Calgary will take anywhere from 30 to 45 minutes depending on rush hour traffic and weather. Without rush hour, and in good weather conditions, you could make it to the downtown office within 20 minutes.
Q. Is there enough amenities close by?
A. Yes. Bearspaw homeowners have convenient access to all the restaurants, shops and services they could hope for in Cochrane and the deep northwest Calgary communities of Royal Oak and Rocky Ridge.
Q. What is the average house price?
A. Bearspaw homes for sale typically go for anywhere from $1 million to $2.5 million or more. As one of the most luxurious areas to live in the Calgary Metropolitan Area, these rural homes are sought after by many urban professionals and executives looking for more than the ordinary out of their estate property.
Q. How big are the lots?
A. It's no secret that lot sizes in Bearspaw are huge. Acreages near Calgary are often anywhere from 1 to 3 acres in size, with some Bearspaw lots going even larger than that.
Q. Is there any walkability?
A. Unless you live in a home near the Bearspaw School (which serves kindergarten to grade eight), you'll likely be driving almost everywhere to live out your day-to-day life.
Q. Are there new homes available?
Q. Yes, the area's real estate includes several new home developments from a handful of Calgary's most renowned luxury builders. Given the 'estate' nature of these properties, you can expect new homes for sale in Bearspaw to go for anywhere from the high $1 million to mid $2 million or more.
Q. Why is the area so expensive?
A. Bearspaw homes for sale are listed for what they are due to several reasons:
• Acreage lots that provide the ultimate in privacy and outdoor leisure opportunities for families
• Custom-built luxury homes with high-end features and specifications throughout
• Close to the Rocky Mountains, perfect for a getaway to enjoy the outdoors
• Not too far from the city, but not too close --- a serene living experience through and through
• Fresh air away from the city pollution and white noise
Bearspaw Real Estate Agents

Browsing houses for sale in Bearspaw? Thinking about selling your current acreage in the area? Our team of experienced Realtors® in Calgary with RE/MAX House of Real Estate have the knowledge, tools and skillset to help guide you toward a successful transaction!
Contact Cody & Jordan anytime at 403-519-0495 if you have questions or would like us to set up a private showing for you of any listing you've seen here! Get a 100% Free, No-Obligation Evaluation for your Bearspaw home near Calgary today!
We are looking forward to helping you accomplish your real estate goals!
Return to Best Calgary Homes

Prev

Next