Calgary Luxury Homes in Aspen Summit
June 23, 2012
By Cody Battershill
Aspen Summit Calgary Luxury Homes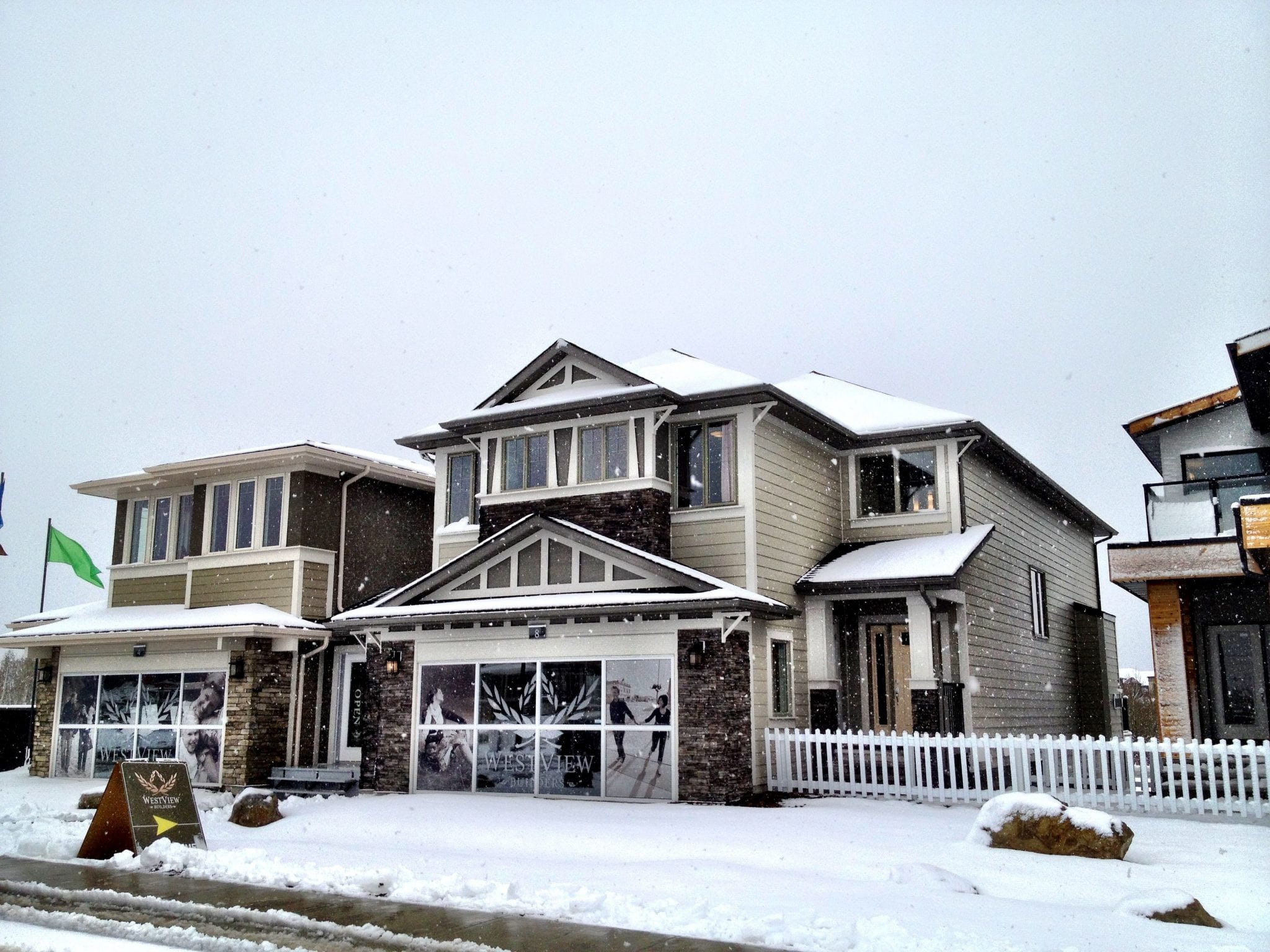 Aspen Summit is a luxury sub-division community in Aspen Woods, Calgary. Aspen Summit is joining its host as one of the most sought after SW communities in the city, due to its prime location, quality luxury homes and exceptional community design.
If you are looking for a single family home in Aspen Woods, Aspen Summit has three areas, each with their own unique traits and builders to select from.
Location
[mappress mapid="23"]
Aspen Summit Areas
Aspen Summit Heath
Luxury homes starting from $1,200,000 for the house and property. Architectural theme is a mix of French Country and Arts and Crafts. Lots range from 52 to 58 feet wide, featuring homes from Duri Homes and Elegant Homes as well as opportunities to deal directly with the developer.
Aspen Summit Park
Luxury homes starting from $800,000 for the house and property. Architectural theme is French Country, where lots are 46 feet wide with quick access to the ravine and park to the NE of the area. ALBI Homes will be the exclusive developer for the subdivision.
Aspen Summit View
Luxury homes starting at $600,000 for the house and property. Three different architectural styles on properties anywhere from 36 feet to 42 feet in width. Aspen Summit View will feature homes by WestView Builder Group and Crystal Creek Homes as well as an opportunity to deal directly with the developer.
Aspen Summit Quick Builder Profiles
WestView Builders Group
Are an award winning builder known for homes that are affordable, innovative in design, exceptionally built and have outstanding continued customer care and service that goes above the industry standard. WestView Builders believe in a highly customized home design, where the buyer has options to contour their future home to best suit their needs. Getting more bang for your buck is another firm belief in what drives the builder to strive for only the best.
Crystal Creek Homes

Another award winning builder specializing in luxury homes, inner city infills, suburban homes and customized projects. Crystal Creek Homes are a Calgary based company who specialize in highly customized homes suit each and every customer specifically. Crystal Creek Homes have an outstanding track records for awards since 2007.
ALBI Homes
ALBI homes are one of Calgary's finest luxury home builders. Their goal is to craft a beautifully designed luxury home that will inspire, innovate and be a place where your dreams and aspirations come true. ALBI builds their homes to withstand the trials of time, where careful research on selected materials and custom features that amplify value, quality and luxury.
Duri Homes

Duri Homes is a small-sized home builder who average around 12 to 15 houses annually. Their mission is to bring about beautiful, functional homes with a highly customized buying experience for their clients. Duri Homes make sure to take care of every intricate detail for you and are committed to doing business ethically. You can rely on Duri Homes to get that new luxury home in Aspen Summit you've always wanted.
Elegant Homes Ltd.
A small, luxury home builder consisting of 4 family members with astute attention to every detail who have gained a high reputation locally in doing so. Over the past 27 years, Elegant Homes Ltd. have acquired a vast bank of knowledge to continue their solid Calgary reputation for fantastic craftsmanship, quality of materials used and innovative designs.
Aspen Summit has it all!
Aspen Summit is a pinnacle of upscale suburban living in Calgary. Imagine living one of its beautiful new or resale homes, where it's only a 40 minute drive to Kananaskis Country and less than a 75 minute drive to Banff!
Not only are the foothills and Rockies in your "backyard", downtown is less than 25 minutes driving east on 17th Ave SW or Bow Trail and a plethora of amenities are conveniently located close to home! Aspen Summit in Aspen Woods has it all.
Questions about Aspen Summit Calgary Luxury Homes?

If you have any questions concerning any of the home builders in Aspen Summit, or anything else to do with Aspen Woods please get a hold of me today! Call me direct at 403-370-4180 or message me below!
All Calgary Luxury Homes can be found at our Calgary Luxury Homes Search
[gravityform id="1" name="How Can I Help?"]