Keynote 2 New Calgary Condos for Sale
December 17, 2012
By Cody Battershill
Keynote 2 New Calgary Condos for Sale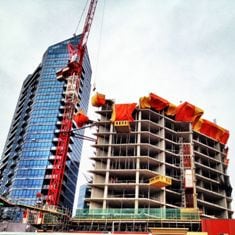 Keynote 2 is the second residential condo to be built at the Keynote Urban Village in Victoria Park, Calgary. Developed by Balboa Land Investments Inc., Keynote 2 is currently under construction with completion set for the spring time of 2013.
Just like Keynote Tower 1, Keynote 2 is geared towards those looking to live an urban lifestyle at an affordable price.
Keynote 2 Quick Facts
Renowned Western Canadian Developer
Gibbs Gage Architects
Pop Design Group Interior Design
250 condo units
29 floors
566 to 848 square feet
From $240's to $370's range
Completion in spring of 2013
Parking stall included in purchase price
Keynote 2 Developer History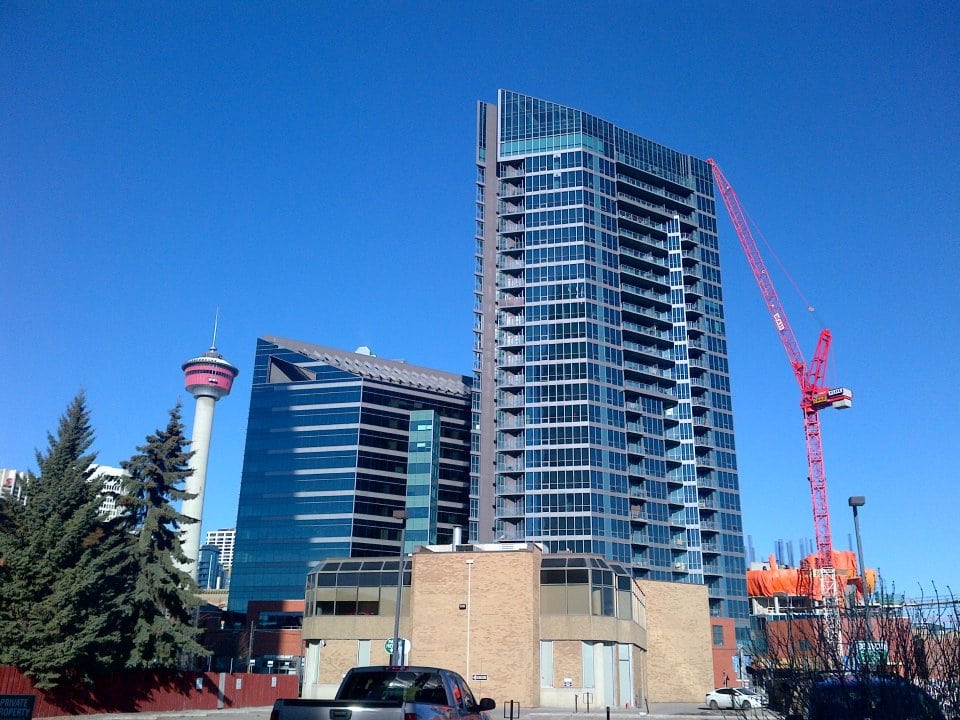 Balboa Land Investments Inc. began as a company back in 1992 in the province of Alberta. Since then the privately owned real estate development group have grown their project portfolio to include commercial, residential and other land holding developments.
Projects from Balboa Land Investments to date in Calgary include the Hyatt Regency Hotel in downtown. Completed in 2000, the upscale hotel is a destination of choice for many tourists and is one of the pinnacle hotels in the city. In 2007 the Keynote Urban Village project, a mixed use development, began to take shape. Today it includes two condos in Victoria Park, Keynote One and Keynote Two, plus an office tower and retail shops on the street levels.
Keynote 2 Location
Victoria Park is an extremely popular living destination for urbanites looking to live inner city. Close to downtown, amenities, river parks and pathways and much, much more, Keynote 2 is well placed to make residents living experience as convenient as possible, not to mention the variety of amenities located in Keynote Urban Village itself.
Keynote 2 offers residents a walk able lifestyle where walking a few blocks north to the downtown core takes only a few minutes, taking the dog for the walk along the Elbow River pathways is do-able within minutes and walking to Uptown 17th Avenue SW for some of the best food and entertainment in the city is a realistic thing to do! Let's not forget about the nearby Stampede Grounds and Saddledome, both of which are very close to Keynote 2 and are within walking distance as well.
Questions about New Calgary Condos for Sale?
Let a new Calgary condo expert answer them for you! I am available any time of day! Call me directly at 403-370-4180 or message me below.
You have nothing to lose! Make sure you get the best value, the best price and the best new Calgary condo today! It costs you nothing to hire me as your professional representative. I am looking forward to helping you with your real estate plans in Calgary!
[gravityform id="10" name="Contact a Calgary Condo Expert"]