New Calgary Condos Winter Update 2013
January 29, 2013
By Cody Battershill
New Calgary Condos Winter Update 2013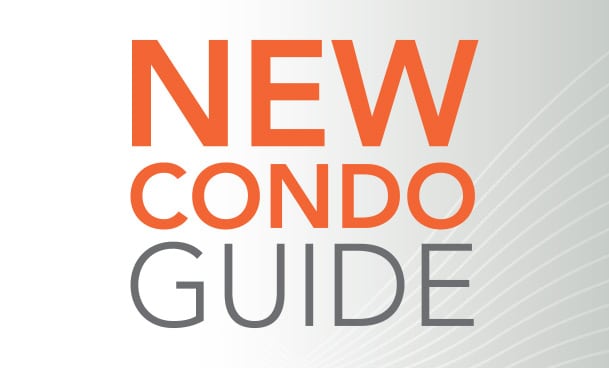 Are you looking to purchase a new Calgary condo? The sheer number of new condo projects underway in our city can sometimes make the task of finding the right one for your purposes as hard as finding a needle in a hay stack.
Some of you might be looking for a condo investment property for some extra income or an upgrade altogether to a new place with more space and features. It could be that you are completely new to the home buying experience, and as a first time home buyer in Calgary, condos are the most affordable and realistic for your budget.
So the question becomes how do you know which new Calgary condos have what you are looking for?
One of the best first steps you can take is to begin familiarizing yourself with the various new condo projects underway while taking note of any that catch your eye. This way, you will be able to provide your realtor with a list!
Another crucial first step is to get in touch with a Calgary condo expert, such as myself, who knows every in and out of the new and resale condo market and will provide you with suggestions that fit your criteria. If you really want to see every new condo building to further determine what it is you want exactly in your new condo, I am here to take you on that journey!
Start familiarizing yourself today! Here is our new Calgary condos winter update 2013 for the inner city and downtown areas...
[pb_vidembed title="" caption="" url="http://www.youtube.com/watch?v=SIZAsnRBVCU" type="yt" w="560" h="385"]

6th and 10th
Construction beginning June 2013

6th and 10th is the first condo project in Calgary by Lamb Developments, a renowned Toronto based developer known for their high-design residential towers. 6th and 10th is to be built on...you guessed it...6th Street and 10th Avenue SW in the beltline community of Connaught. Learn more at 6th and 10th New Calgary Beltline Condos.
Alura
Construction underway - completion in 2014

Alura is another new condo under construction in the Calgary beltline community of Victoria Park. Developer Cove Properties have bought a large piece of land for development in between Macleod Trail north and south, where over the years they have built Sasso, Vetro, Nuera and now Alura. Expect only the best from this experienced condo developer at Alura! Find out more at Alura New Calgary Condos for Sale.
Avenue West End
Grosvenor is planning on building two new condo towers on the corner of 5th Avenue and 10th Street SW called Avenue West End. These condos will have an amazing riverside location, where a walk to Kensington or the downtown business core takes only minutes. Keep your eyes open for more on Avenue West End from BestCalgaryHomes!
Calla
Construction completion estimated for spring 2013

Calla is another original new condo project by the reputed Vancouver based developer Qualex Landmark. Located on 14th Avenue and 6th Street SW in the Calgary beltline area, Calla has mass appeal to new condo buyers looking to live inner city in an upscale development, proven by the fact that it is currently sold out. Learn more at Calla New Calgary Condos Calgary.
Drake
Construction completion estimated for end of 2013

Drake is another new condo project underway in the beltline community of Connaught. Developer Grosvenor has chosen an amazing inner city location for Drake, just a few blocks north of Uptown 17th Avenue on the corner of 7th Street SW. Find out more at Drake on 17th New Calgary Condos.
Drake 2
Grosvenor has purchased another multi-family development on the other end of the block where their current Drake project is being built, on 15th Avenue and 6th Street SW. Grosvenor is planning on submitting their redevelopment application for Drake 2 to the City of Calgary in 2013, so keep your eyes posted for more details on this sister project! Read more at Drake 2 New Calgary Condos.
Einstein
Einstein takes creativity in condo design to a whole new level, hence the name...Einstein. Located on 26th Avenue and 14th Street SW, Einstein will be well-situated in the inner city area between Uptown 17th Avenue SW to the north and Marda Loop to the south. Developer Providence Group has included some very intuitive features into Einstein...read more about them at Einstein New Calgary Condos.
Evolution Fuse
Construction completion in 2014

Evolution Fuse is a multi-phase new condo development part of the up and coming community of East Village in Calgary. Apart from it's fantastic downtown riverside location, Fuse's upscale features and spacious floor plans are something hard to look past for any new condo buyer. Here's more at Evolution Fuse New Condos in East Village.
FIRST
Construction to begin soon – completion estimated for second half of 2014

FIRST is another East Village new condo development by Toronto based developer FRAM+Slokker. FIRST is literally the first of several condo projects slated for the East Village area by FRAM+Slokker. FIRST is over 60% sold, so if you want to be a part of the new East Village community, now is the time! Learn more at FIRST New Calgary Condos.
Guardian
Construction underway – completion in 2014

Guardian is redefining the definition of high-rise condominiums here in Calgary. At 42 storey's high, the Guardian will be the tallest residential building in the city when finished, and one of the most affordable at that. With starting prices in the $150's and such a great location in Victoria Park at 11th Avenue and 3rd Street SE, it's hard to look past the Guardian! Developer Hon Towers plans to build a twin tower in the future, so make sure you know where if you're buying here! Learn more at Guardian New Condos Calgary.
Keynote 2
Construction underway – completion in spring 2013

Keynote 2 is the second residential tower to be built at the Keynote Urban Village in Victoria Park by Balboa Land Investments. Keynote 2 is just like Keynote 1 in the fact that most of its units have smaller square footage and are very affordable. Keynote 2 is a great development for urbanites looking to live in a great downtown Calgary location at a great price. Learn more at Keynote 2 New Calgary Condos for Sale.
Mark on 10th
Estimated construction beginning March 2013 – Completion for fall 2015

Mark on 10th is yet another original new condo project by the reputed developer Qualex Landmark. Located on 8th Avenue and 10th Street SW, Mark on 10th is well-located well within the confines of what is considered to be downtown Calgary and has great starting prices in the $200's! Find out more at Mark on 10th New Condos Project Launch.
TEN
Preconstruction – estimated completion in 2014

TEN is a new condo by Maple Projects in Lower Mount Royal. Maple Projects are looking to build upon their success from UNO at TEN. Expect the same great product at TEN and for sales to go fast, with only 47 units. Read more at TEN New Calgary Condos for Sale.
The Block
The Block is a unique inner city development by award winning developer Avi Urban, found on 17th Avenue and 9A Street SW. The Block is wood construction allowing for exceptional architecture and highly customizable condo units. With only 61 units, The Block is unfortunately sold out. Here's more at The Block New Calgary Condos.
The Park
Construction underway – estimated completion in 2014

The Park is an upscale development by the Lake Placid Group on 2nd Street and 13th Avenue SW, in the highly desirable beltline community of Connaught. This new condo development holds true to its name, as it is in very close proximity to Haultain Park and Memorial Park, two beautiful and historical park spaces in Calgary. Learn more at The Park New Calgary Condos.
The River
Construction underway – estimated completion for 2015

The River is the new pinnacle of luxury condo living in Calgary that has broken all records for most expensive condo sale in the history of our city. If you are in the market for a luxury condo in Calgary, The River would be one of the best places to start your search. Learn more at The River Calgary Luxury Condos.
Waterfront
Anthem Properties are now constructing the next phase of Waterfront in downtown Calgary at 222 Riverfront Avenue SW. Waterfront's exceptional downtown location and fantastic features are attracting many new condo buyers. Read more at Waterfront Condos Calgary.
Ven
Ven is a new condo development by the Bucci Group to be built in the inner city community of Sunnyside. Ven will appeal to the masses with its great location only minutes from Kensington and downtown, while being located on a quieter street away from main traffic routes. Stay tuned for more on Ven New Calgary Condos!
Vogue
Vogue is a new downtown condo project by the LaCaille Group, a renowned local developer with several projects found throughout our city. Vogue will have an awesome downtown location a block south of their previous condo development Five West, between 9th and 8th Street along 6th Avenue SW. Vogue features luxury finishings with an astounding in-house amenities list plus more. Read more at Vogue New Downtown Calgary Condos.
Get the Best Advice, Value and Service

I know every aspect of the new and resale condo market and can help you accomplish all your real estate goals on your timeline!
If you have any questions, please call me direct at 403-370-4180 or message me below. Together we can make your new Calgary condo goals come true!
[gravityform id="1" name="How Can I Help?"]