New Calgary Luxury Homes in Castle Keep
July 9, 2012
By Cody Battershill
Castle Keep New Calgary Luxury Homes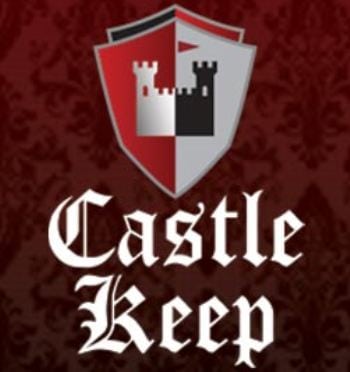 Proceeding into Castle Keep you will notice a medieval theme with a courtyard, stylish knight and a wooden bridge; this community is definitely not your typical Calgary neighbourhood. Dundee has created a luxury community where the grandeur of nobility from medieval times meets modern architecture and building methods giving its residents a completely unique living experience.
Castle Keep is a master planned community showcasing some of Calgary's finest new luxury homes with an amazing 28% of its land developed as green spaces. Is it time for you to find your castle?
Castle Keep Developer
Dundee Developments is a Canadian based company who began to take shape through a number of different acquisitions from 1996 to 1998 by Dundee Realty Corporation. Four Western Canadian companies, each with their own asset base, experienced workers and impressive reputations were purchased. These companies include Preston Developments, Markborough Properties, Carma Developers and Lehndorff.
Dundee is a renowned luxury home builder and community developer in Western Canada. Currently for the Calgary region, you will find some of their New Homes in Evansridge NW as well as in Castle Keep SW.
Castle Keep Home Builders
Dundee has selected only the best home builders in Calgary. Each one of these builders are masters of their craft and are just as committed as Dundee to bringing quality new luxury homes to their clients. Castle Keep will live up to its name as Dundee has architectural controls in place where materials and design used will create a medieval theme for the community.
Homes by AVI

Home exteriors with extensive masonry, stucco or fibre cement siding. Offering new bungalow homes starting at 1790 square feet, two story homes starting at 2767 square feet with attached two or three car garages. Homes by AVI have acquired exclusive 70 foot wide properties with walk out basements backing out onto a beautiful ravine. The Enclave by AVI is another addition to Castle Keep with three story townhomes starting at 1160 square feet, going up to 1434 square feet. Two car garages, modern design and upscale finishings are part of what will make The Enclave new luxury homes in Calgary worth boasting about!
Morrison Homes
Offering a variety of new Calgary luxury homes including 1700 square foot bungalows, 3085 square foot two story homes and everything in between. Morrison Homes are highly customizable with special upgrades available including larger kitchens, larger utility rooms and more bedrooms to name a few. Included in your purchase from Morrison Homes are complimentary appointments with interior designers to help you make these tough decisions concerning customizable options. Home exterior is a choice between Hardie Board siding or stucco with a selection of elevations. New Calgary homes starting at $680,000.
Shane Homes

Building new two story luxury homes with three different model selections to choose from. Ranging from 2041 square feet up to 3165 square feet. Each selection has a different style and keeps true to the "medieval" architectural controls in place. Find more information in extensive detail at Shane Homes website. New Calgary luxury homes starting from $680,000.
Greenboro Homes
A home builder renowned for its new Calgary luxury homes with an impressive track record. A wide variety of options are available to add extra comfort and appeal to your home. Greenboro look to make their customers wishes come true by building them a home that will not only support their lifestyle, but enhance it at the same time. New Calgary luxury homes starting from $700,000
Calbridge Homes

Building new Calgary luxury homes from the 2011 Calbridge collection. Offering smaller, more affordable new homes from $650,000. Also building unparalleled, new Calgary luxury homes starting at $1.2 million.
Castle Keep Location
Live in a beautiful west side area of the city where the foothills and Rocky Mountains are closer than ever, while still being around 15 to 25 minutes of a drive from the city centre. Find an affluent number of shops, services, green spaces, pathways, ponds, creeks, ravines and more at Castle Keep in SW Calgary.
Thinking of building a new home in Castle Keep? Be sure to get the most out of your home and make the most informed decision! Check out Building Your New Calgary Home for some building tips! Also available for your use is our Calgary Luxury Homes Search.
Questions about New Calgary Luxury Homes?

Let me be your answer key! I have intimate knowledge of the Calgary luxury home market and would love answer any questions you have! Call me direct at 403-370-4180 or message me below!
[gravityform id="1" name="How Can I Help?"]