Calgary ranked one of Canada's safest major cities
January 2, 2012
By Cody Battershill
Calgary crime statistics - Ranked one of Canada's safest major cities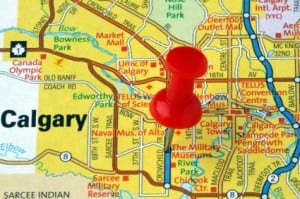 Macleans magazine released their annual ranking of crime in Canadaian cities. The study rates the 100 largest metropolitan areas in Canada. Using Statistics Canada information for crime statistics in 2010, with a focus on homicides, sexual assaults, aggravated assaults, robberies, vehicle thefts and break-and-enters, the magazine put together the following notable rankings. Check out the list below and other notable rankings for Calgary! The city was also ranked 5th best city to live in the world for 2010 and 2011 by the Economist magazine. If you are looking for a great place to call home, raise a family, live, laugh, love and prosper - Calgary is the place for you!
 The ranking did feature 100 cities in total with Calgary placing 50th, but I would suggest this ranking is even better when you compare the size of the city, population and strength of the economy. Calgary recorded only 11 homicides in 2011. Every life lost is tragic and regrettable but for the overall city this is a positive trend with 31 homicides in 2007 and 32 in 2008. Additionally Canada's homicide rate is the lowest it has been since 1996!
Canada's most dangerous cities
1st Prince George BC
2nd Victoria BC
3rd Saskatoon SASK
4th Red Deer AB
5th Regina SASK
18th Vancouver BC
19th Edmonton AB
22nd Montreal Q
50th Calgary
52nd Toronto
74th Ottawa
Do you feel safe in Calgary? Share your thoughts with us on twitter @codyincalgary, leave a comment on our facebook page "Calgaryism" or leave a comment below!