Calgary Restaurants – Alloy
July 5, 2011
By Cody Battershill
Modern Fusion Modern Beauty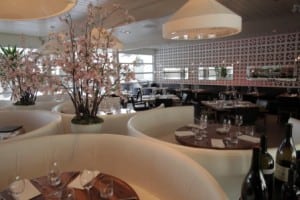 Alloy is gorgeous and the food is amazing, walking inside you will be truly impressed. The design is impeccable and the food matches the decor.
Alloy is a dining experience, the service is amazing which is not surprising considering Alloy has a self proclaimed "guest centric" philosophy. Besides the menu, food, decor and service Alloy also contributes to community causes with their "Dinner Series" of monthly dinners with a portion of the proceeds going to a charitable cause. Another neat event co-organized by Alloy this year was the Culinary Collaboration between three of Calgary's best restaurants, Char Cut, Rouge and Alloy. Each restaurant hosted a meal which was a collaboration between the chefs of each of these three restaurants.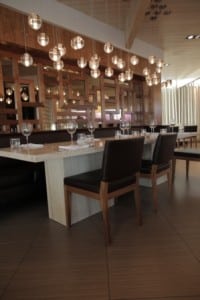 Head Chef and Co-Owner Rogelio Herrera keeps imagining delicious and truly satisfying menu options. Owners Uri Heilik and Rogelio bring their Meditteranean and Latin influences combined with Asian inspirations to create a truly amazing fusion menu and overall unforgettable Calgary dining experience.
Alloy is a unique Calgary dining destination and has earned its title as one of my favourite places to enjoy amazing food. Raise your wineglasses with me in making this toast to Alloy and dining excellence.
Address - 220 42nd Avenue SE, Calgary, AB
Phone Number - 403-287-9255