Open Sesame Calgary Restaurant Review 2
April 20, 2012
By Cody Battershill
Open Sesame - A Unique Dining Experience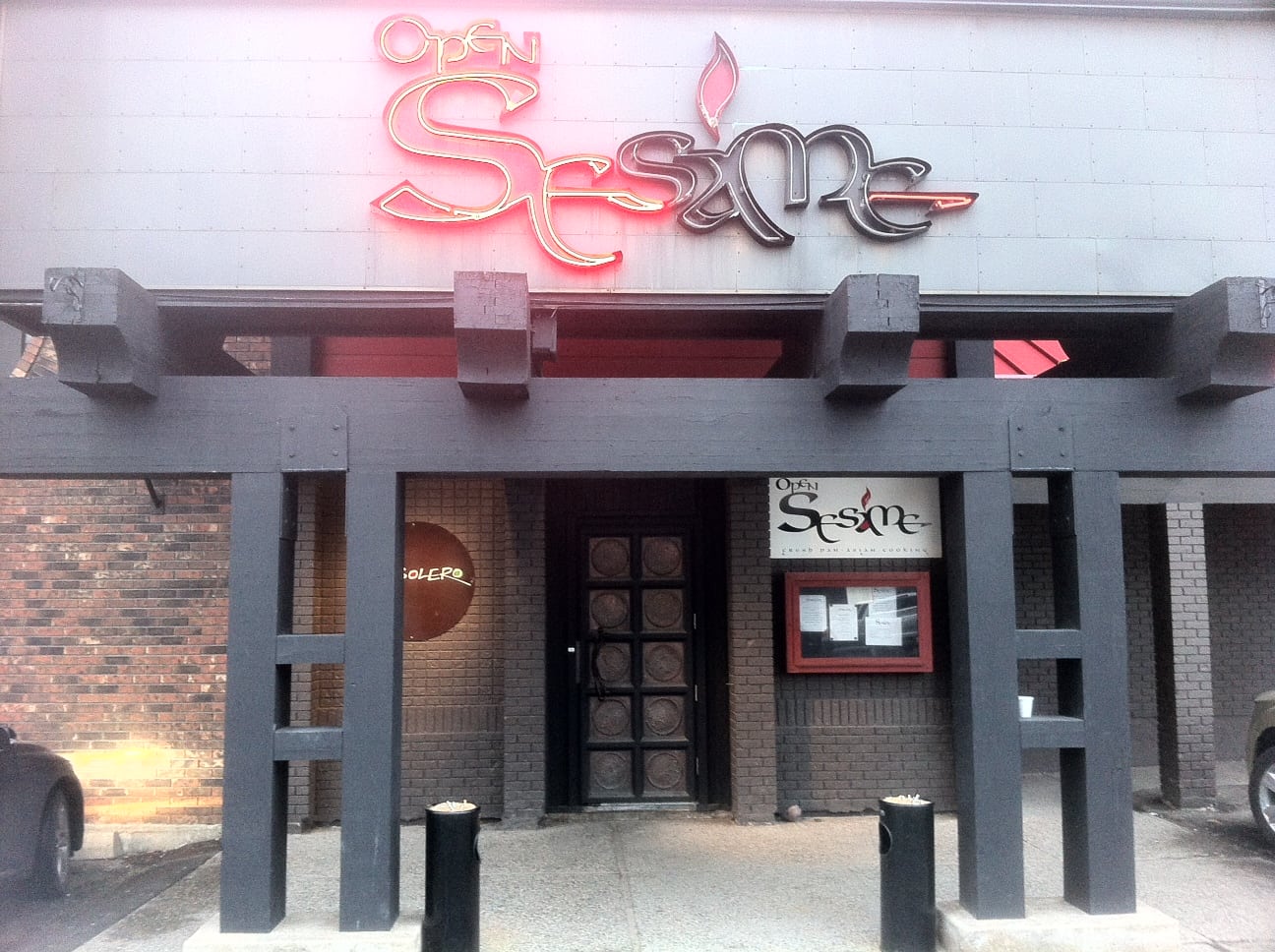 Open Sesame is one of those original restaurants I have been a fan of ever since I ate there for the first time. When I go to this stylish restaurant, the "trip around the world" food bowl makes for a different experience every time. Servers are always top notch and the atmosphere makes you want to eat!
One thing about this restaurant is that they have some interesting tables with cool themes. This time I was seated at a table up some stairs in a corner that gave us a view of the whole restaurant. It also had a cabin style roof. I felt like I was sitting in some hut in Asia!
I ordered the trip around the world, shanghai noodle with extra chicken and double extra shrimp. This is the reason why my friends and I love this place. Servers will give you a bowl and a slip of paper with your order details.
After you receive your bowl, there is a self-serve buffet with all sorts of ingredients like sauces, vegetables and spices. Once you fill your bowl with a yummy concoction of all sorts of foods and flavors, head on over to the grill to give the open kitchen chefs your bowl and order slip. Sooner than later your bowl is brought to you by your server...then the fun starts!
Each time I come to this place I am amazed at how delicious this meal is. Depending on what I like to eat, I can mix it up each visit. One day I will make it so spicy I can't even eat it without blowing my nose each bite; the next will be a delicious Thai style dish with all the vegetables I love. I highly recommend Open Sesame on Macleod Trail, just south of Chinook Centre to anyone and everyone that loves Asian style foods!
Open Sesame

6290 Macleod Trail S, Calgary, Alberta
Phone Number - 403.259.0123
Hours of operation!
Lunch – Monday to Friday – 11:00am to 4:00pm
Happy Hour, Dim Sum and Drinks – Monday to Friday – 2:00pm to 5:00pm
Dinner – Monday to Friday – 4:00pm to 10:00pm
Lunch & Dinner – Saturday – 11:00am to 11:00pm
Sunday – 4:30pm to 10:00pm
Check out some of the best in Calgary below!