Red Ember Japanese Cuisine Calgary Restaurant Review
November 30, 2013
By Cody Battershill
Red Ember Japanese Cuisine Calgary Restaurant Review

I've heard raving reviews from friends and family about Red Ember, a Japanese restaurant in the Hillhurst area.
Last night, I finally decided to skip my usual favourite sushi restaurants and try it out, and boy I am sure glad I did!
Atmosphere and Service
Red Ember is a smaller restaurant, but the size is advantageous as it creates a very sensual, even romantic atmosphere. An elegant blend of dark reds and blacks combine with lighting as dim as candles to set the tone for the night, whether that be just with family, friends, colleagues or perhaps your significant other.
Besides the atmosphere, the service is just impeccable. Our server was extremely helpful and on top of what had to be done; our tea cups and water were filled when empty in the blink of an eye. Red Ember was almost full so I commend our server for doing such a great job and really sealing the deal for us to come back again.
Our Food
As soon as I tasted Red Ember's sushi, I immediately thought to add this restaurant to our list of best Calgary sushi restaurants – it's just that good!
Kamikaze Roll - $13.95 – scallop special, tempura flakes and tobiko wrapped with tuna – I especially liked the crispy texture added by the tempura flakes, overall very tasty and one of my favourites we ordered (2nd left)

Rainbow Roll - $12.95 – salmon, tuna, red snapper, steamed prawns, avocado and tobiko – another very good roll with a blend of tastes from three fish that makes you want more, again and again (2nd right)

Mexican Roll - $12.95 – steamed prawn, crab meat, avocado, and jalapeno on top with spicy mango – this was one of the favourite rolls we ordered, it had a nice spicy zip to it and the mix of prawn and crab was simply amazing. This is a must try! (far left)

Mango Roll - $12.95 - the house special mango roll is another must try, the mango slice on top of the roll adds a unique flavour, its absolutely delicious! (far right)

Beef Udon - $11.95 – Japanese ramen noodles, miso broth, beef slices, onions – if you like soups, then try this beef udon, you'll love it!
Overall, Red Ember Japanese Cuisine is a wonderful restaurant and I will definitely be coming back for more of their amazing food sooner than later. As a foodie, I highly recommend this restaurant. See more of the best restaurants in Calgary today!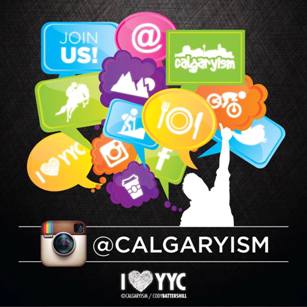 Want to know more about Calgary restaurants, activities and more? Check us out at Calgaryism on Facebook, Twitter and Instagram today!
Red Ember Japanese Cuisine
Address – 609 14th Street NW, Calgary, AB
Phone Number - 403-453-0577