Sunterra Market Keynote Urban Village Calgary Restaurant Review
November 14, 2012
By Cody Battershill
Sunterra Market Keynote Calgary Restaurant Review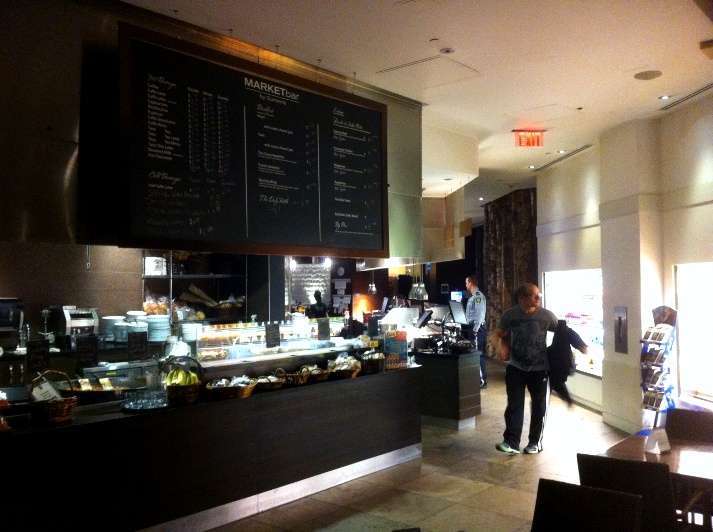 Over the past few years I have found myself going to Sunterra Market in the base of the Keynote Urban Village on 12th Avenue in between 1st Street and Macleod Trail SE more and more often.
After a few seconds of deliberation, I realized it was because of the convenience of having a health food grocery store, restaurant and cafeteria all in the same place. Whether it's a quick lunch on a busy work day, a list of groceries or a sit-down dining experience, Sunterra Market provides it all in one great location in the beltline community of Victoria Park.

*with 10 rated as best

Cost and Quality
On this visit a friend and I decided to eat cafeteria style on the 3rd floor. Their menu items are extremely cheap, sometimes so cheap that its surprising to see the quantity of food they serve in each dish for the price.

Other than extremely reasonable prices, the menu at the cafeteria is extensive and includes all variety of foods for all times of the day.

And let's not forget about the awesome lunch BBQ menu items they serve to customers on the massive patio during warmer months that includes meals such as beef, chicken, lamb, shish-ka-bobs and so on. What a treat!
Our Orders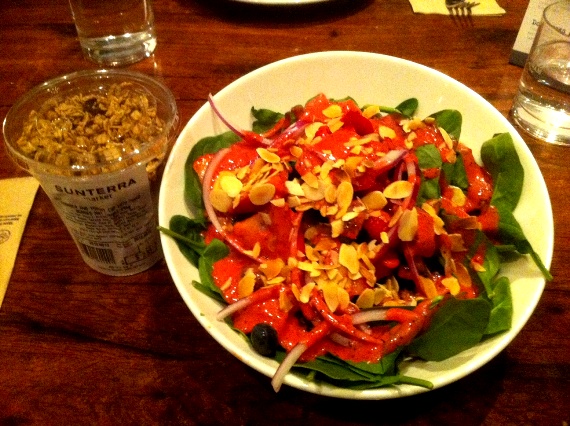 Field Berry Salad – $6.99 – Meal size salad including strawberries, blueberries and raspberries topped with a sweet raspberry vinaigrette. I loved it, and for the price, you won't find another salad as loaded with fruit than this one.
Chicken Club - $8.99 – Grilled chicken breast on a Kaiser bun topped with bacon and melted Swiss cheese. Served with a side salad or fries, your choice. The chicken was not overcooked, which is a rarity for quick to order chicken and was complimented well by the juicy bacon and delicious cheese. A must try!
I absolutely love Sunterra Market. If you are in the area and are looking for some of the best, most affordable food around at any time of day, check out Sunterra Market!
Sunterra Market Keynote Urban Village
Address – 200 12th Avenue SE, Calgary, AB
Phone Number - 403-261-6772
Join Us
We invite you to join us at Calgaryism on Twitter, Instagram and Facebook - engage with tens of thousands of other locals and share your photos, thoughts and more today! We hope to see you there. Until then, check out some of our best in Calgary today!