What is Calgary Famous For? More than Just Cowboys and Rodeos!
August 31, 2021
By Cody Battershill

Calgary, the 'Heart of the New West'
Calgary is for the most part a place that most people have heard about before, regardless if they don't know exactly what the city is famous for. Located within the province of Alberta, those who do know about Calgary often think about it in regards to the 1988 Winter Olympic Games or for the Calgary Stampede, dubbed as the 'Greatest Outdoor Show on Earth.'
But apart from these two apparent reputation-gainers, there are a lot of other reasons why Calgary is 'famous' in nature among locals and tourists alike. Learn more about what makes Calgary, Alberta, so special, and what kind of activities and events to look for while you're here!
Top 10 Things Calgary is Known For:
So then, what is Calgary famous for? Calgary is:
Home to the annual "Calgary Stampede, the Greatest Outdoor Show on Earth"
Home to the Calgary Flames, a team in the National Hockey League
Home to the Calgary Stampeders, part of the Canadian Football League
Was host of the 1988 Winter Olympic Games
Is just a short 45 minute drive away from the Rocky Mountains
A 138-kilometre-long pathway system that connects over 400,000 Calgarians in more than 55 communities
Bow and Elbow Rivers, and its downtown 'river' islands such as Prince's Island Park and St. Patrick's Island
For more than a decade, has remained Western Canada's head office centre and Canada's most concentrated headquarter location
A hotspot for everything related to Canada's energy sector
Downtown Calgary Fire of 1886, which led to the construction of the sandstone buildings still seen throughout the city centre
Quality of Life in Calgary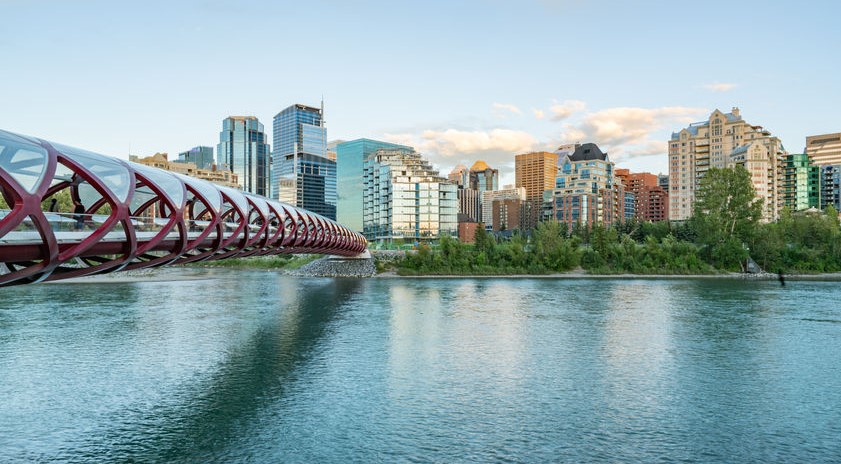 Eau Claire Community & Condos
Apart from the top 10 things Calgary is famous for above, it is also known for being one of the top five most liveable cities in the world. The Economist Intelligence Unit's Liveability Index has consistently ranked Calgary in the top five from 2009 to 2019.
Calgary's relatively strong economy, high safety, adept infrastructure and social programs contribute to a high standard of living for most residents.
Calgary's highly educated and diverse population also contributes to a high quality of life for locals; about 33 per cent of its population are visible minorities and roughly 30 per cent immigrants, according to the City's municipal government.
As one of Canada's most ethnically diverse cities, Calgary is home to a wide range of annual festivals that showcase the best of various culture's including food, dance, story, attire and so much more!
Foothills & Rocky Mountains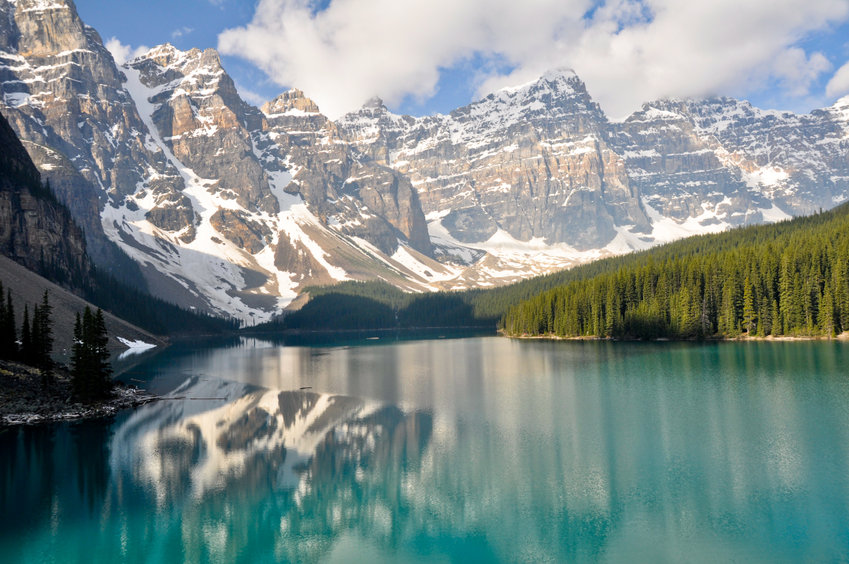 Moraine Lake
The city's proximity to the beautiful foothills and the Rocky Mountains is one of the major reasons why Calgary is famous. Locals and tourists alike can reach beautiful mountain towns like Canmore and Banff within an hour and enjoy outdoor leisure and recreational activities any day of the week.
Mountain lakes near Calgary also provide breathtaking scenery and panoramic views perfect for a family picnic, or perhaps to get that next best snap for your social media account.
Some mountain lakes found nearby Calgary:
Johnson Lake
Barrier Lake
Ghost Lake
Lake Minnewanka
Lake Louise
Moraine Lake
Grassi Lakes
Quarry Lake
Spray Lakes Reservoir
Vermillion Lakes
Kananaskis Lakes
Rawson Lake
Twin Lakes
Elk Lakes
Bow and Elbow River Activities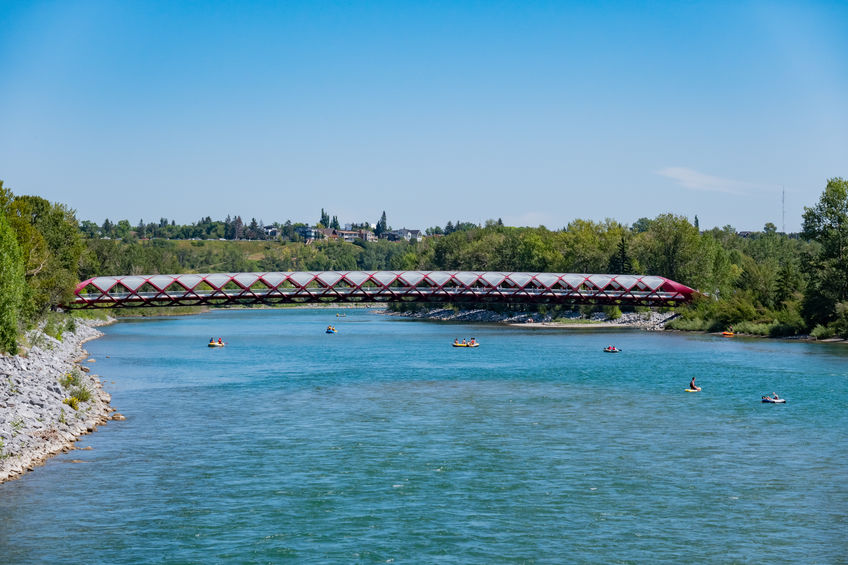 Peace Bridge Crossing the Bow River
The Bow and Elbow Rivers are two other reasons why Calgary's reputation is up there as a great place to live and visit. Summertime river activities include tubing, paddle boarding and canoeing.
Northwest Calgary parks like Bowness Park make for a good place to hop onto the river, and downtown areas like Prince's Island Park and St. Patrick's Island being ideal as a spot to get off. Low-flow lagoons that have been carved out of these downtown locations make it easy to dock onto the river's embankments.
The Elbow River is slower flowing and better for tubers looking to relax while enjoying some sun. A great starting point is Stanley Park; the river flows north and merges into the Bow River, making St. Patrick's Island's lagoons ideal to board back onto land.
If you're interested in a half to full day of activities along Calgary's rivers, check out:
Attractions in and Around Calgary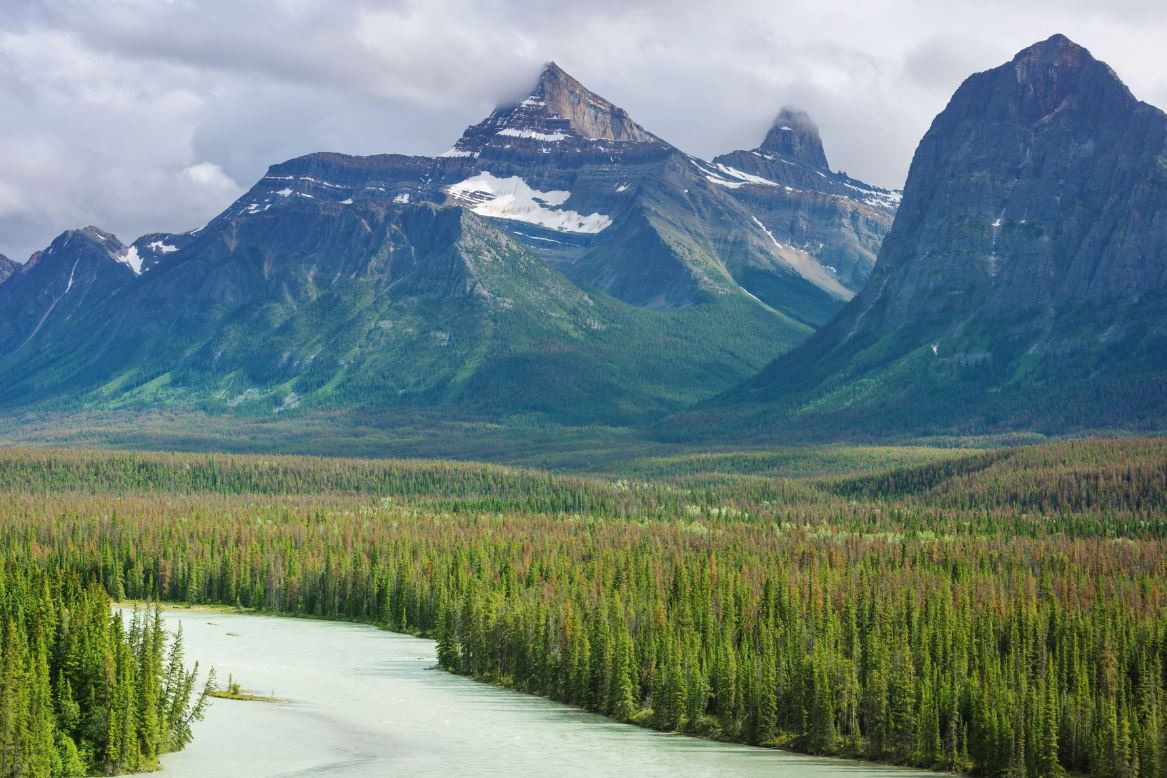 Apart from the Foothills and Rocky Mountains, there are several activities and events happening every year that help to boost Calgary's reputation as an exciting place to live and also visit.
Some of the best attractions to check out in Calgary:
Patrick's Island
Prince's Island Park
Fish Creek Provincial Park
Nose Hill Park
Calgary Tower
Glenbow Museum
Stephen Avenue
17th Avenue SW
Saddledome
RiverWalk
Chinatown
Crescent Heights Plateau
Telus SPARK
Calgary Zoo
Military Museums
Winsport's Canada Olympic Park
Sikome Lake
Chinook Mall
CORE Shopping Mall
CrossIron Mills
New Horizon Mall
Calgary's Fire of 1886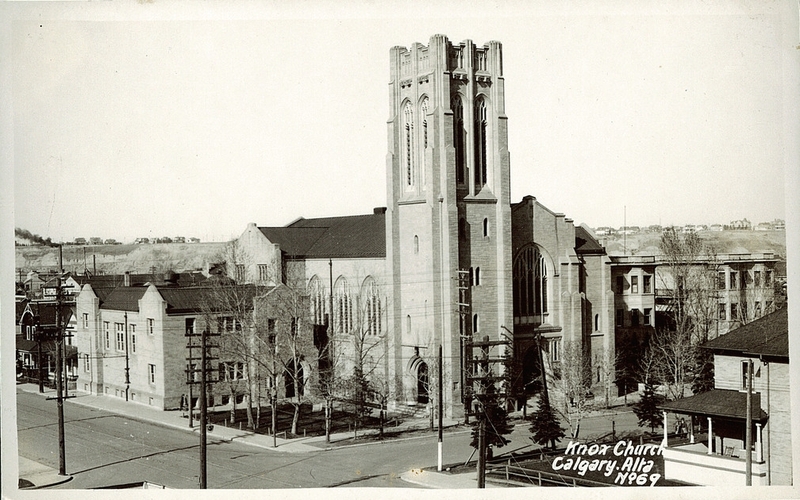 Knoxville Church - Glenbow Museum
Over 100 years ago – while in its infancy – Calgary was overwhelmed by a massive fire that destroyed several wooden buildings in the downtown area. As a result, city officials began quarrying sandstone from the embankments of the Bow River to use as a fire-retardant construction material in new city projects.
Today, you'll see several sandstone structures in the City Centre area. Mostly schools and now designated heritage buildings, these tan-coloured bricked buildings remind us all of the infamous fire of 1886 that destroyed a good chunk of the city. Learn more:
What Else is Calgary Famous For?

Family-oriented communities, reasonably priced homes (compared to Toronto, Vancouver, etc), and a good old' time all around. Come to Calgary and experience the best that our city has to offer by staying in a walkable area such as downtown, Kensington or perhaps the Beltline, and we promise you'll have a blast!
More Calgary Links: