10+ Best Restaurants in Calgary You'll Absolutely Love
July 15, 2021
By Cody Battershill
Calgaryism's List of Best Calgary Restaurants!


What makes a restaurant one of the best there is in Calgary? Well, if it's still around after what's happened in 2020-2021, you know it's good. But behind the longevity of some of these establishments are quality food, excellent service and top-notch ambiences that will make any patron smile from ear-to-ear!
Here are Calgary's top 15 list of best restaurants in Calgary that should do the trick the next time you're looking for an enjoyable dining experience out on the town. Stay tuned for our list of best long-standing Calgary restaurants to grow even more! Also see:
Alloy
View this post on Instagram
Alloy's success as one of the best restaurants in Calgary stems from an unwavering commitment to service, unparalleled dining experience boosted by its stunning inside/outside seating area, and of course, its exemplary meat-focused menu that is evolved consistently by its head chef.
If you're looking for a memorable night out while indulging in dishes like truffle gnocchi and Alberta beef tenderloin, then Alloy is a great choice. Just make sure to book your reservation well in advance; this restaurant is typically booked full if you're looking for same-day dining.
Anejo
View this post on Instagram
Anejo is one of the most authentic, best Mexican restaurants in Calgary hands down, and it shows when trying to get a reservation. Thankfully there are two floors of seating plus an outdoor patio looking out onto the vibrant 4th Street SW in the Beltline, so you might get lucky without reservations.
Offering contemporary Mexican cuisine and an expansive tequila list that will make your head spin, Anejo is also known for having one of the best margaritas in town. We love the fresh guacamole dip, made with fresh tomato, onions + more right beside your table, as well as the delectable tacos and spicy hot sauces to boot.
Bonterra Trattoria
View this post on Instagram
Bonterra Trattoria has long been one of Calgary's best restaurants serving up authentic Italian cuisines that will make you say "Ottimo!" (delicious) without even knowing how to speak the language. This place is just that good! The restaurants' rustic-decorated outdoor patio is lush and feels like a little piece of Italy, truly an oasis amid downtown but provides an escape from the concrete jungle altogether.
The best way to experience Bonterra Trattoria is to get a little bit of everything: antipasti, pasta, carne and dolce creations, many of which feature rich sauces and gourmet fillings. We especially love the tagliatelle Bolognese, but if you're not in the mood for pasta then try the braised wild boar shank that will melt in your mouth. Ottimo!
Garrison Pub
View this post on Instagram
The only pub to make it onto our list thus far deserves it no less than the other restaurants we mention. Garrison Pub has been consistently serving our city with some of the highest quality, best tasting pub food for years and shows unwavering consistency not only in its food, but service as well. Hats off to one of the best restaurants/pubs in Calgary!
Our favourites include the 7 oz. charbroiled buffalo chicken burger topped with a unique blue cheese sauce, onions, lettuce and ranch. Another favourite is the 2-piece halibut and chips, one of the best fish and chips on this side of the BC/Alberta border!
Mercato
View this post on Instagram
Serving gourmet contemporary Italian dishes, the Caracciolo family behind this Calgary-born restaurant has deep roots in the local community. Today, Mercato is known for being one of the best-in-class restaurants in Calgary with its handmade pastas, AAA meats and an extensive wine list featuring more than several perfect pairings to go with any dish on the menu.
Both of Mercato's locations turn into a robust grocery market during the daytime, offering meats, cheeses, produce, and prepared foods to take home. We love everything about Mercato, and know you will too! P.S., it's a great place to take your significant other out on a date!
Native Tongues
View this post on Instagram
Another long-standing establishment, Native Tongues is an upscale taqueria known for its epic happy hour deals and extended hours that keep it super busy until 11pm. This "no reservations" restaurant features an authentic Mexican ambiance that makes you feel like you got lost somewhere in downtown Cabo San Lucas: inviting, edgy, and classic.
This best Calgary restaurant serves up antojitos (appetizers) such as chips and guac, homemade soup, and tiger prawns. Tacos, served with five different types of salsas, are also a must. But what we really love are the roast chicken, confit pork and grilled octopus entrees served up authentic Mexican-style in a way that's not anywhere else in the city. Five stars for this place!
NOtaBLE
View this post on Instagram
NOtaBLE is well known for its use of locally sourced ingredients used to make some of the best tasting Canadian inspired dishes in the city. Located in Bowness, it's one of the best restaurants in Calgary's northwest quadrant and is often booked for days in advance – so call for your reservation today!
Grab a slowly cooked, perfectly spiced wood rotisserie half chicken or perhaps an Alberta lamb neck fillet that falls off the bone. If that doesn't do it for you, NOtaBLE's seared duck breast or organic BC salmon should. NOtaBLE's gourmet dishes focus heavily on meats and veggies, serving up unique concoctions of these ingredients in incredibly 'notable' ways that will keep you coming back for more.
Pulcinella
View this post on Instagram
Pulcinella's reputation as one of the best restaurants in Calgary has developed over years and years of continued service to our community with its absolutely outstanding antipastis, pizzas, pastas and other traditional Italian fanfare that is some of tastiest around.
Pulcinella takes pride in serving up its pizza authentically Italian-style. We're not kidding. The restaurant is registered as one of the few in Canada with a legitimate certification of "Ospitalità Italiana," an initiative that aims to certify authentic and quality Italian restaurants worldwide. Pulcinella is one of only 1,110 Italian restaurants outside of Italy with this certification. You got to try this place!
Ruth's Chris Steakhouse
View this post on Instagram
Need a fine steak? Perhaps a juicy lobster tail? Giant tiger prawns? Chilean sea bass? Ruth's Chris has to be one of the best at meats, fish and shellfish in the restaurant industry, and it shows. Most dishes use a carefully selected AAA quality protein as the focal point that's carefully cooked to enhance the succulent flavours that juice out with every bite.
Located in the base of the Calgary Tower, Ruth's Chris Steakhouse only location in the city has tons of seating to go around with multiple rooms and seating styles that ensure the utmost privacy when dining with your loved ones. We highly recommend this top restaurant in Calgary for your next fine dining experience for all of the reasons above, and more!
River Café
View this post on Instagram
Prince's Island Park is undoubtedly one of the best places to stop by and soak up some sun. River Café makes the trip to the park that much more memorable with its locally-inspired menu that uses organically grown ingredients grown right on the park.
Downtown workers love escaping to River Café for a quality meal for lunch and brunch; it's truly the ultimate reprieve from the hustle and bustle of the city centre. This best Calgary restaurant is also perhaps one of the most romantic dining establishments in the city with a lush patio that's not to be missed and a cozy interior with décor that is unmistakably Canadian.
Sushi Bar Zipang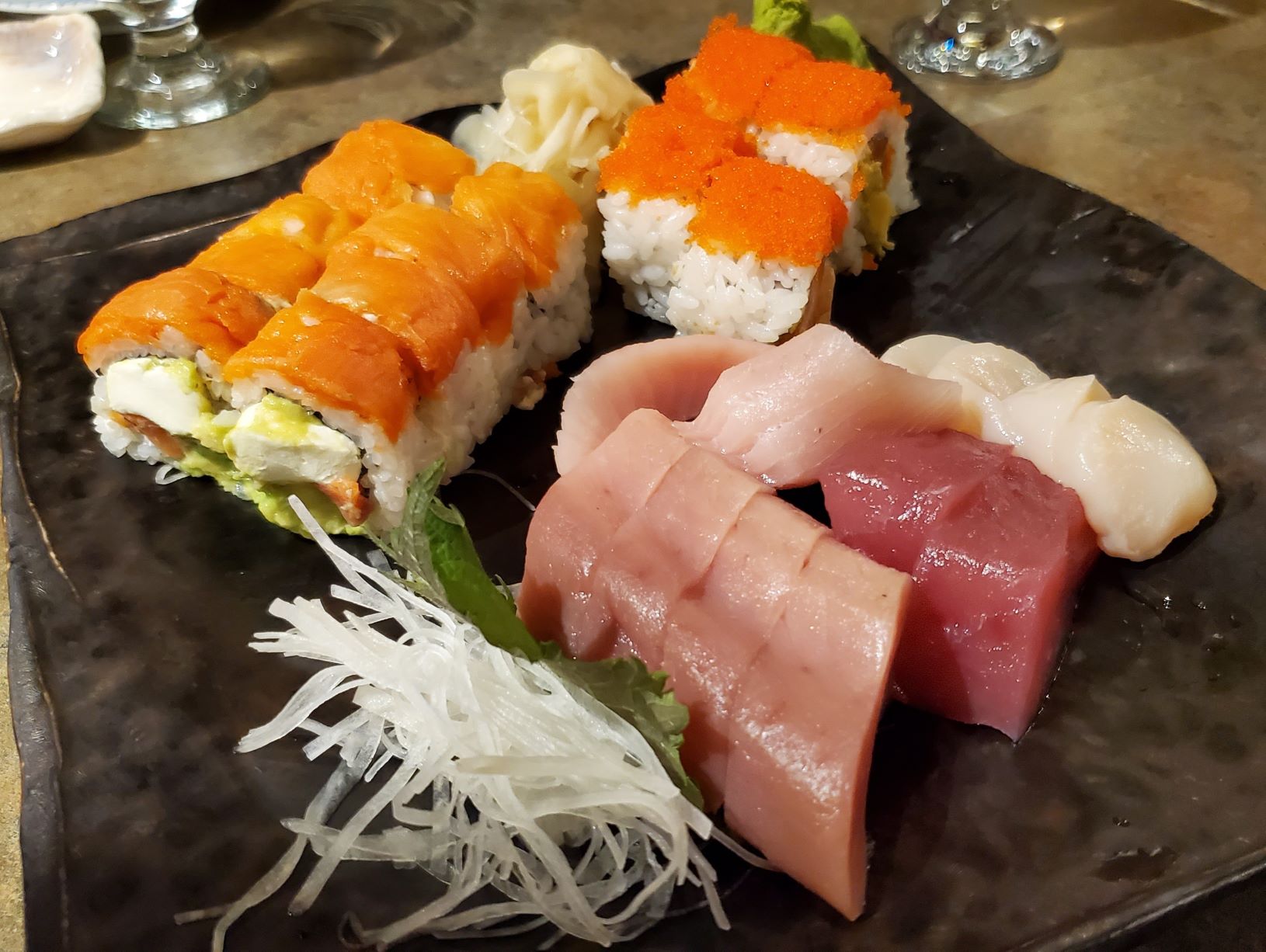 Last but not least, we have Sushi Bar Zipang, probably hands down on the top of the list of best sushi restaurants in Calgary. Zipang has been serving up fresh sushi, sashimi and other authentic Japanese cuisines for more than 15 years.
If you haven't been to this best restaurant in Calgary just yet, make a reservation well in advance otherwise you might be out of luck. Note that Zipang does not participate in couriers such as Skip and Doordash because it doesn't have to (it's just that good), but if you're lucky enough to get a hold of them on the phone you can order pick-up or delivery!
What's Your Favourite Calgary Restaurant?

Let us know what restaurants you think are the best in Calgary and we'll do our best to add them to the list! Join us at Calgaryism at Facebook for more of the best local activities, events and restaurants the city has to offer!