10 Things You Didn't Know About Calgary, Alberta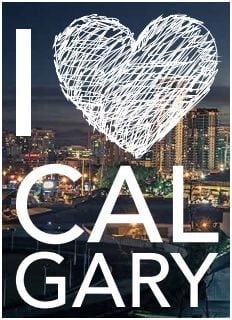 #1 – You know the famous ginger beef dish served at most Chinese restaurants around Calgary? It was invented here at the Silver Inn Restaurant in Tuxedo Park which is still up and running today!
#2 – Have you heard of the Bloody Caesar drink, you know the one with a mix of vodka, Clamato juice, Worcestershire / Tabasco sauces usually served with piece of celery. This awesome drink was invented in Calgary in 1969 by a man named Walter Chell to celebrate the opening of a new Italian restaurant.
#3– At 39 years old, Nenshi could just be the hippest mayor we've ever had. He is also the first Muslim mayor of any major Canadian city in history.
#4 – Calgary's 1988 Winter Olympic Games were the first Winter Olympics ever to be held in Canada.
#5 – Since the 1988 Winter Olympics, Calgary's population has increased by approximately 35 percent.
#6– In 2011 a new law was introduced in our city making it illegal for costume shops to sell non prescription contacts. No more cheap crazy eyes to match our zombie costumes!
#7– According to MacLean's Magazine, in 2012 Calgary was the 9th fittest region in Canada with approximately 48.2% of people overweight or obese. Apparently almost half is not that much at all!
#8 – According to Colliers International, in 2012 Calgary was the most expensive city in Canada for unreserved parking stalls, averaging $456.75 big ones per month!
#9 – The coldest day ever recorded in Calgary was in February of 1983 – a chilling -45 degrees Celsius. I'm shivering just thinking about it!
#10 – The warmest day ever recorded in Calgary was in July of 1919 – a sweltering 36.1 degrees Celsius. Gotta love the heat!
Calgaryism
Looking for more unusual facts on the "Heart of the West"? Check out these Calgary Facts and Infographics today!
Get involved in the Calgary community through social media at our Calgaryism page on Facebook, Instagram and Twitter – for everything to do with our wonderful city including photos, events and more. Check it out!