Calgary is the Economic Heart of the West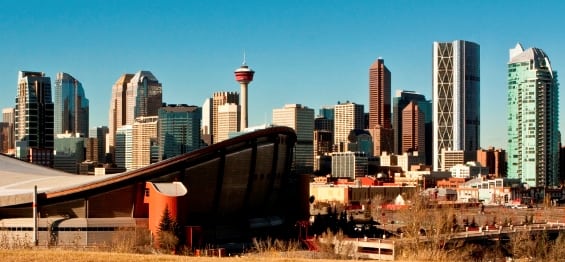 Considering Calgary is home to the second largest concentration of head offices in canada and is Canada's oil and gas capital, it is always a positive sign when the downtown office market is doing well.
Recently Commercial Real estate firm Colliers International put out a report saying the second quarter of Q2 was the best ever recorded for office space absorption.
Nearly 1.2 Million square feet of space was leased making the ytd total 1.5million sqft which is almost equal to the total sqft leased for all of 2010! The vacancy rate once predicted to reach as high as 20% but recently as 15.2 % as of July 2010 is now down to just 7.79%. Office space is classified into several categories with AA being the most expensive and C class being the least. The vacancy rate for AA and A class space is now just 3.47%!!!
This is a amazing number considering the city has built millions of new sqft over the last several years. Several factors are cited as contributing to the robust absorption of downtown office space:
Job Growth
New Companies Moving to Calgary
Do you work downtown? What is the activity at your company like?